Mikaela Springsteen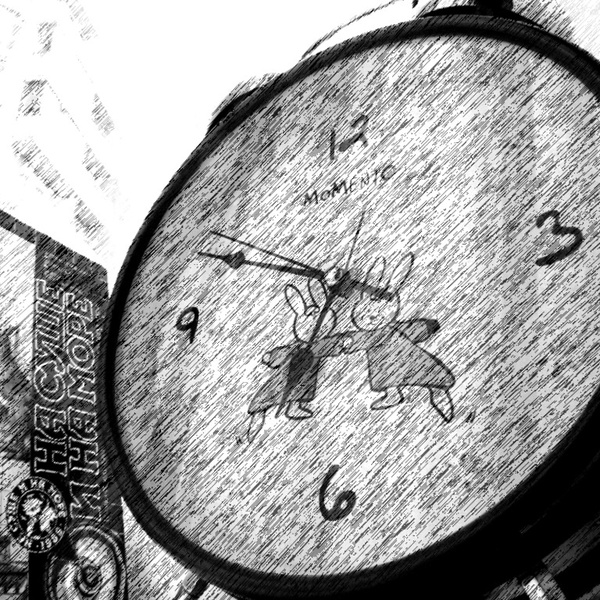 There is an old clock which sits now in my basement. It has collected dust there for years, corrosion building around a battery which ought to have been pried loose from its moorings after the clock was taken off the wall of a childhood bedroom over a decade ago. It is forever 2:52 in that basement room.
May has lasted for months in the rest of the house.
Here in the mountains, time tends to move slowly—even in an ordinary year, but the pandemic has changed this place too. It slows time for days until a flurry of activity accompanies the arrival of some new package, or a resupply run, or some other contact with the outside world. Pandemic time does not pass smoothly.
It has been often remarked that pandemic time passes oddly, too. Wednesdays are skipped and breakfast becomes lunch. The nights are getting shorter here, and the days are getting hotter, and each and every day seems to last for a week. Pandemic time is deceptive that way.
But time still does move on. The lake thawed months ago now, and loons can be heard each night. Great excitement accompanied the year's first sighting of the local bald eagle—a sure sign of hotter days ahead.
Isolated here, time slowly marches on—but somehow little seems to change.
That is always the way of the world, it seems. In the midst of things it feels as though nothing will ever change. That the way it is is how it has always been, and how it will continue to be from here on out. Life simply goes on.
I have always understood sociology to be, in part, a study of this consistency.
This comforts me.
All of this has happened before.
History mocks predictions of systemic change in the wake of this pandemic. Systemic change is rare. Systems resist change. They are very good at doing exactly what they were designed to do, and very rarely is capacity for change written into the source code of a system.
The clock in my basement ran forwards, only and always. And now it has stopped.
Some systems are more flexible than others—the mind of a honeybee is changed more easily than the mind of a human—but I am myself evidence of the capacity for systems to change. Only a few generations ago I would not have been permitted to vote, to have been educated so, to travel so freely alone. Even then, millions were forced to wait for years more for systems to recognize their humanity. Millions more still wait.
But there is more to life—and to sociology—than stasis. Living systems require change.
Sociology tells us not that things never change, merely that any change is hard-won and rarely novel—what is new in one local context is rarely new in all contexts. There is nothing new under the sun. Sociology catalogues changes even as it marks down consistencies.
So how are we to understand change in a context where time seems almost to have stopped? Where we all relive our days as we wait for the world to spin back up to speed? What new world will greet us all when pandemic days come to an end?
I have expressed doubts about prognostication already, so I will refrain from any such pronouncements here. What I will do instead is return to the comfort of sociology.
Sociology speaks often of the ways in which individuals can be caught up in the gears of an inevitable system. But it speaks too of the parts which constitute those systems. Society, and the many smaller systems it relies on, is ultimately built up out of each individual.
In the places where a system sticks, like in my poor old clock, someone has to pry off the housing, clean out the corrosion, mend what can be mended, and make anew all that which will not.
That is the wellspring of change. The world which exists tomorrow is the one which we make today. That is the promise—both blessing and curse—of path-dependency. People work wonders, systems change, and life moves on.
The hummingbirds have returned to the lakeside now, and are making merry war over the feeder. Cherries are back in season, and it feels somehow a small miracle to find them in the shop up here. Kayakers paddle past the house now, fishers lose lures in the rocks, and I've been down to dig out the old clock from the basement.
Time slips strangely for us all, especially—as we all now say—'in these times,' and so it feels somehow right that I will lay out some tools which belong to my father, which came from his father, and from his before that. I will lay out some tools from a century ago and try to find the future in the ticking of a clock.
(Creative commons licence)