Angus Bancroft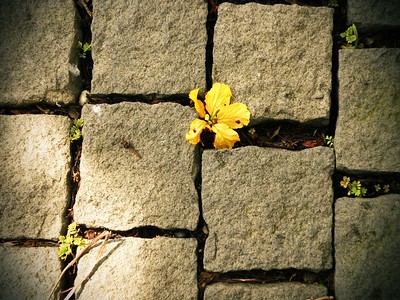 Young people sit out in the warm night, occupying the road, chatting and laughing until late on. The moon is bright, slightly yellow and clear. The air still.
Like most of Edinburgh my area is car cluttered. An old photograph of my street from the 1900s shows it wide and spacious, before car parking hemmed everyone in. Looking at the teens using it now I glimpse another view, of road space made available for social life, of space to breathe and circulate. The road stops being a torrent of cars we have to scurry across. Pavements stop being narrow paths we teeter on.
The cars haven't vanished but the fear has. An empty parking space suddenly becomes part of the communal living room. Meadows live beneath tarmac. 'Beneath the pavement, the beach!' was a slogan of the 1968 Paris protests against the rigid social order of postwar Gaullist France. The city needs to breathe. The people using the street as if it was a public park are doing something new. It's not a picnic space or a play space, it's not a street party, it's an extension of intimate domestic space into the street. This may be necessity. The typical domestic, public spaces we use – pubs and cafes – are closed, so new ones have to be found.
One of the constant refrains of alcohol policy discussions over many decades now has been why can't British/Scottish drinking culture be more like continental pavement culture. This is generally a vain hope. The image of shivering with a cold pint on a narrow, busy pavement, breathing in fumes and trying to avoid catching people's eye was not wholly appealing. This bottom up extension of home space might be more viable and appealing model to start with should we try and learn lessons from the lockdown living.