Hello hello to all current and potential vet students!
My name is Abbey Chan, I'm currently in my first of the BVM&S programme at the Royal (Dick) School of Veterinary Studies in the Graduate Entry Programme (aka GEPs [jeh-ups]). This means that the programme is a year shorter for me than the normal 5 years and that I have already completed a degree before coming to Edinburgh as well! I'm originally from Hong Kong and completed a bachelor's and Masters in Wales, UK.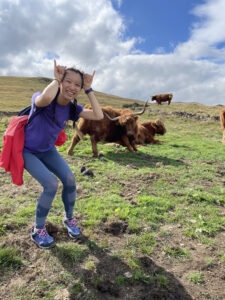 Luckily compared to some of my other friends who had to travel from abroad to Edinburgh, I was already in the UK finishing up my Masters- and that is where my journey as a Vet Student begins! Having visited the Easter before our early August start, I had pretty much-done everything possible as a tourist in 3 days whilst touring the school as well. The Old Town where the Royal Mile and Grassmarket are, the Art Gallery and National Museum of Scotland (which is free entrance for all!). And going up Calton hill was a personal favourite, because of the lovely 360 view of Edinburgh. And I was lucky when I did all that because once August rolled by things kicked into gear right away!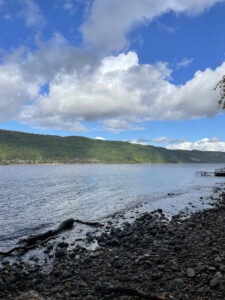 The first two days were induction for GEPs, and very much felt like being in primary school all over again- a new place with 59 other nervous new people. Luckily for us, the school had arranged a coffee morning breakfast for us to mingle with coffee and pastries, and then a free bus tour of Edinburgh in the afternoon. At that point, we had all managed to make friends and went off exploring beer gardens and enjoying the Fringe Festival in its full glory. A definite must-not-miss experience for anyone if you happen to be in the city in August!
And by Wednesday afternoon, we had officially begun our classes started Animal Body 1 (AB1) with anatomy at a level not a lot of us were experienced with, so it was a big transition for all of us who had completed a prior degree and needed to change the way we learnt and studied. We also learnt about animal husbandry for equine, sheep and cattle. And before we knew it, we were doing practicals such as dissections, prosections and handling animals all within the first few weeks of being at school. Between studying and settling in Edinburgh, we all still managed to find time to celebrate birthdays and had lots of fun. And before we knew it, our summer term had flown by, and our first few exams were taken near Freshers Week when the rest of the university was busy having fun. But with the Queen's passing our last exam was pushed back after a small four-day break, and my friends and I still went on a little getaway to the Highlands where we explored Inverness and Loch Ness whilst staying in a lovely Airbnb and studying- work-life balance is essential in vet school! But above all, most of us managed to do quite well in our exams still!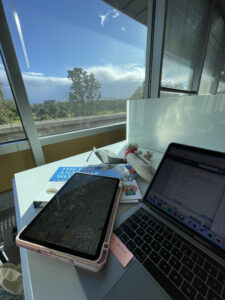 Returning to campus was a big shock to us, from only 60 of us (and some final years completing their clinical rotations) in the vet school to every single person every year was something we weren't expecting. But as the old saying goes, the more the merrier! During the beginning of the official school year, I had signed up to be a student ambassador (which explains this blog post, and an Instagram takeover coming to you very soon!), as well as being a class representative for my year. And with COVID calming down, a lot of us were lucky enough to explore the many clubs and societies our own Student Association had to offer, and now I'm a part of a lovely group playing badminton every Friday evening!
Now being 6 weeks into the semester, we're currently halfway through Animal Body 2 (AB2) which is a step up in terms of content to AB1, but I would say we're all trying our best to keep up with work and still making time for each other! And I for one can't wait to see what else is in store for all of us in the following year! If you're still reading up to this point, good luck with everything!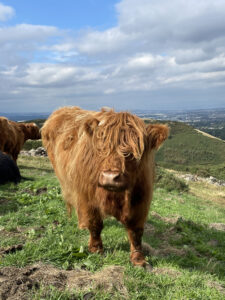 Share