Hello again 😊

After our Easter break, 4th years are starting our Final Year Preparation (FYP) module! This is a month-long module packed with lectures that focus on developing our professional and clinical skills, like communication with clients, hospital etiquette, etc. As we prepare to enter into our final year, and slowly start to become a real vet, I personally have also been working more and more on combating my own demon: imposter syndrome.

From what I have learned over the years, imposter syndrome is a self-belief that we are not as intelligent or competent as others might believe, and therefore we think we do not deserve the accolades and achievements that we have.
My first introduction to this syndrome was when I received my acceptance to this program. I had initially thought that the acceptance sent to me belonged to someone else with the same name, and the school had just erroneously sent it to me instead! You would think that after working so hard trying to get in, anxiety and doubt would be the last thing on my mind. And yet, I couldn't shake that feeling no matter how much I tried to think positively. At that time, I thought that once the documents and plane tickets are confirmed, this feeling would definitely go away by itself. However, after starting the program, I still felt like I'd been mistakenly accepted into the school, and that I am definitely not smart enough to be a vet, as compared to my fellow peers and colleagues.

Over the years, I have been continuously working at this in hopes to lessen this ever-present feeling, and now overcoming this mental obstacle has become a significant part of my journey in becoming (and eventually, being) a vet. The first step I decided to take was to be vulnerable, and I spoke to my close friends about it, both in and outside of vet school. I was surprised when most of them also shared the same feelings. This realization not only made me feel less alone, but also encouraged me to seek help and resources to improve my mental health. I started attending veterinary mental health webinars and also sought therapy. Although many factors can cause imposter syndrome,  I gradually came to recognize the two important factors that fed mine: comparison and low self-esteem.

Vet school is a difficult program as it is without the added internal pressure of comparing yourself to others. Add that to the pile, and you end up never feeling good enough; someone out there will always be doing better or achieving more than you. Although I am still guilty of this from time to time, I have tried to minimize this by not minimizing my achievements. If I got a 70 on an exam, that's a distinction and it's worth celebrating! If I helped host a successful event, that's a good day's work and I'm proud of it. Everyone is on their individual path, and hence there is no need to downplay your rightfully incredible accomplishments simply because you don't perceive them to be as incredible as someone else's; celebrate the victories of your peers, but don't forget to celebrate your own victories too.

Self-esteem is a tricky topic for me, and I am still struggling with the mindset of "I am not good enough" to this day. Although it seems obvious retrospectively, it was not until after I sought therapy when I realized that this is also a major contributor of my imposter syndrome. I have since committed to build up my self-esteem by learning to prove those negative thoughts wrong with real life evidence. I may think "I am not good enough" and yet, I have accomplished so much in my life that could easily counteract that statement. This slowly chips away at my negative state of mind, and I hope that one day I can confidently tell myself "I am good enough."

It is important to be aware of the issue of imposter syndrome, as it can be incredibly detrimental to one's mental health; it was on the verge of severely impacting my mental well-being and academic performance. I would study so hard just to prove to myself that I deserve to be here, but eventually the stress and expectations I put on myself became so mentally and physically exhausting, I almost lost sight of why I am in vet school in the first place.
It can feel extremely isolating to go through this by yourself, and if you feel this way at any point of your life, just know that you are not alone. Simply reaching out to a close friend may also help more than you would expect. While I am definitely not a licensed therapist, I hope this slightly more personal post of my story and tips is helpful to you, and may encourage you to seek support and resources to overcome your own battles.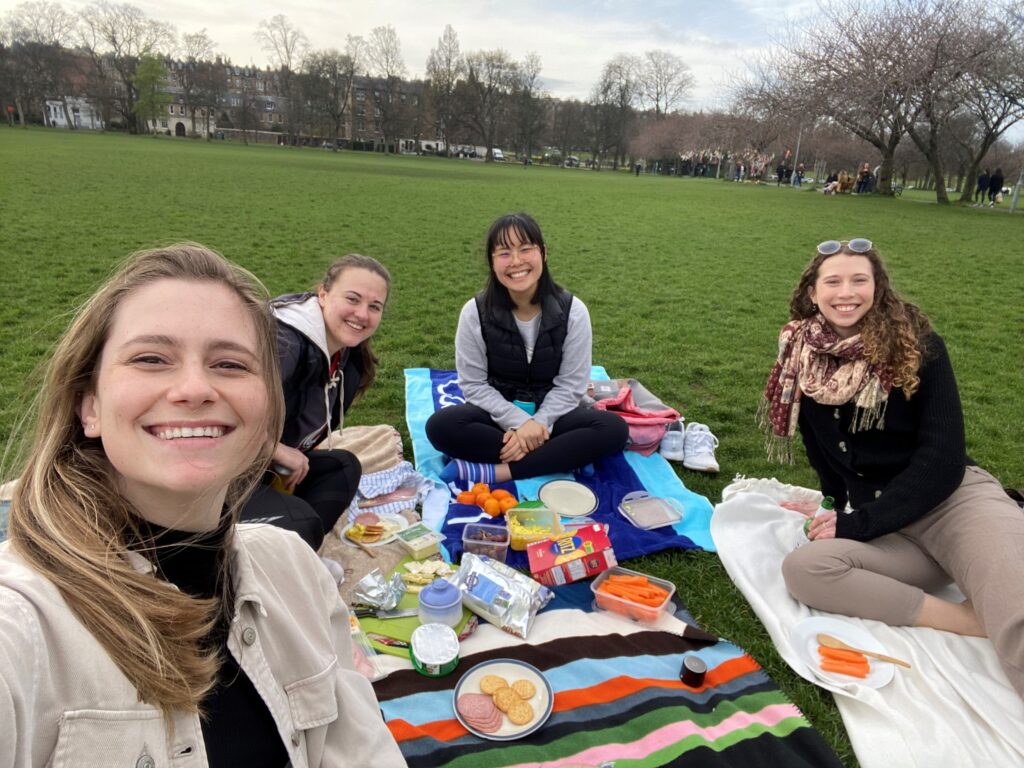 Picture of appreciation for my vet school friends that continually help me be a better version of myself
Until next time 👋
-Viv.
Share