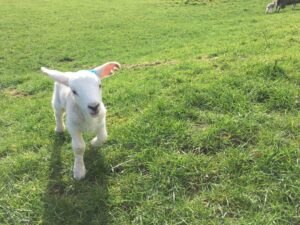 It's early April, the weather is warming, and in the animal world this means . . . it's lambing time! For those of you who don't know, lambing is the time of year when new lambs are born on farms. In the UK, this typically occurs in late March and early April.

Two years ago today, I was staying on a farm in Northern Ireland as a first-year veterinary student, excited and anxious to help during my first lambing season. When I arrived, I didn't know what to expect and wasn't sure how hands-on the job was going to be. Within the first ten minutes of arriving at the farm and meeting the ewes, a ewe required assistance and the farmer walked me through my first delivery of a lamb. It wasn't long until I felt more comfortable assessing the placement of lambs and assisting with deliveries on my own. By the end of my two-week placement, I had lost count of how many lambs I helped to deliver – it turned out that the job was very hands-on!

I especially enjoyed providing lambs with postnatal care by warming them, administering vaccinations, spraying their navels with iodine, and stomach tubing them to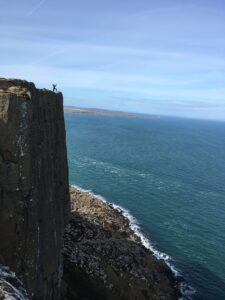 ensure they received enough colostrum. I was often teased by the farmer for calling the lambs "my babies" and tending to them as though they were my own. I took pride in being able to assist ewes during their deliveries and help weakly lambs survive and become strong. This gave me a sense of purpose and I was excited to apply my new knowledge from veterinary school to real life situations. As the lambs began to grow, they developed their own personalities and were so playful. The animal lover in me wouldn't allow me to take my eyes off of them – I was in awe.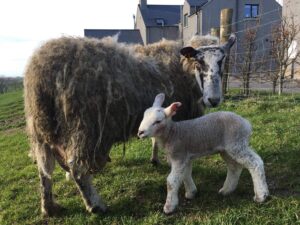 The ewes and lambs required around the clock assistance and so there were many sleepless nights. The job was very physical and there was rarely a spare moment. However, I was fortunate enough to get an afternoon off to hike the hills of Northern Ireland, which happened to be a filming location of "Game of Thrones". While I didn't find Jon Snow, I did find the most beautiful scenery I have ever seen. Ireland is absolutely beautiful and I can't wait to visit again in the future.

Overall, my first lambing experience was an incredible one. As a city girl who had limited experience on a farm, it was very hard work and a steep learning curve, but it's an experience that I am so grateful to have had. I am sending the best of luck to veterinary students assisting with their first lambing experience – please reach out if you need advice or have any questions. I am also wishing farmers a successful lambing season.
Share