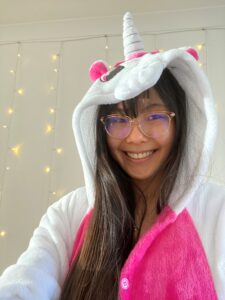 Hello pals!

My name is Vivian, a Canadian student that's going onto my final year of study! We've recently finished our last theory exam for the farm animal and exotics modules, and now we're on our spring break before starting Final Year Preparation. Like its name suggests, it's to prepare us for final year! In our last year of school, we're using all the knowledge we've learned in the past 3 years (or 4 years) in rotations around the school's various hospitals, as well as on any extra EMS placements that we are going on.

The last year is also when students study for the school's final exam, as well as NAVLE (North American Veterinary Licensing Exam) for students that are planning to work in North America. Even though it's the year with the least amount of exams for us, they might just be the most important exams we'll take!

NAVLEs are normally held in November / December months, and many students normally purchase a study plan/aid with one of the companies that offer such services. Personally, I went with VetPrep, just because many students before me also went with the same service. I plan to use the study guide they provide, and start studying 6 months before exams are held. Some students also start studying 3 months in advance, but I personally would be too overwhelmed with such a sort time span.

Additionally, NAVLE studying would function to prepare us for not only the NAVLE exam, but also the school's final exam! The NAVLE not only tests our knowledge to ensure we are competent to practice upon graduation, but it also tests our endurance as it is a long exam that takes around 7 hours, with breaks in between.

On top of studying for the exams, final year is also when we get to go on rotations in the hospitals, as well as get a more in-depth experience in certain areas of the field that we are interested in. We will get a chance to see cases in the small animal hospital, farm hospital and equine hospital, and also practise our client communication skills with clients of those hospitals. I think most of us look forward to this year starting from the first day of vet school, so it's so exciting and surreal that it's finally here!

This year is also the year that we have to finish up our SRC (Student Research Component) and write our papers. Without a proper research paper, we wouldn't be able to graduate. For my project, I'm interested to see if different types of body condition score scales affect people's ability to produce an accurate score. Surveys are starting to be filled and I'm eager to see what the results will show.

So much to come this year, putting everything we've learned in the past few years together, and gearing up for our last exams and graduation, I'm more than ready to start! I'm finally seeing the light at the end of the tunnel, last push before graduation!

Until next time!
Viv.
Share