Well folks this is strange time for everyone. I was meant to be travelling the world and exploring new places, but instead I'm back in Utah just finishing up my two week quarantine. Everyone has their own crazy story I'm sure of how their life is different right now. For us final years, it's really taken us by surprise as our vet school experience is now over. It was abrupt and unexpected, but we ended our rotations and are just waiting for the review board so we can start working.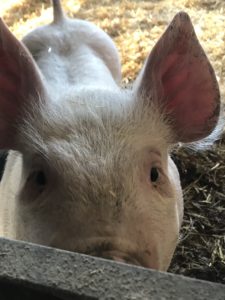 I'm sure some of you are wondering how vet jobs are affected right now with the virus going on. The truth is that it is different everywhere. Vets, vet nurses, and other veterinary professionals are considered essential workers so clinics are still open and working hard. They aren't seeing all the typical cases they normally would as they are focusing on essential  procedures. Things like spay and neuter are in debate if they are essential, and if they should be going on right now. Depending on which part of the world you are in and your judgement, these surgeries may or may not be happening. Most vaccine and wellness checks have been cancelled and only emergencies are being seen in clinics. Most of the hospitals and clinics have split their staff into two teams in order to continue to run the clinic if one person on a team gets sick and the team needs to quarantine. With clinics working on skeletal staff and lowered appointments, the need for vets is still there, but most places have put hiring freezes up or are waiting to hire new staff due to decreased income and lowered case load. For me I had already signed a contract so I am going ahead. Although there are some people who aren't going ahead even with a contract as many places have some hiring freezes during this crazy time. Those who don't yet have a job are searching and there are still places who need help and will take vets, but circumstances are just very different right now.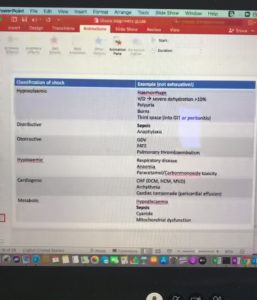 With final year ending, a lot of us decided to head back to our home countries to avoid the risk of been stuck and being unable to travel. I was meant to be in Morocco at the moment and working with horses, but due to Covid-19 I changed all my plans and headed back to the States. Luckily for us, Edinburgh Vet School has been amazing and all the staff has come together to provide online materials for us to study and go through cases. It has been amazing how fast they have put things together for us so we can continue to learn. It has definitely been helpful to go through all the cases and learn that way as I have been sitting in quarantine. There are a lot of resources right now that are offering students free or high discounts for learning materials. Even though it's a very confusing and weird time, we are still able to continue our learning until we are able to start work.
With graduation being cancelled many of us feel sad that we won't get to say goodbye to all our friends and celebrate our great accomplishment. Even though it is safer for us not to congregate, it is definitely sad to not be able to have this moment with friends and family. Luckily for us we will all still graduate on time to start working and there are plans for us to gather again and hopefully have graduation at a later date instead.
Hope you are all staying safe and healthy wherever you may be. I'm luckily at home with my family and back on the farm with all the fun animals here.
Share