Hi Everyone!
The month of March has been a bit of a whirlwind, especially in the past few weeks where COVID-19 has had an impact on many of our lives.
With this current worldwide pandemic,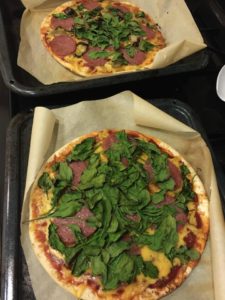 we've been forced to reflect and change the way we go about our day to day lives in order to protect ourselves as well as the more vulnerable individuals in our societies.
I am currently back in Canada for the time being and have been staying at home as part of the worldwide "social isolation and distancing" efforts to help prevent the spread of the virus. I've come to realize that, as social beings, it can become challenging for many to keep positive and keep busy when we aren't able to socialize and explore outside of our own homes. Despite the difficulties these changes have brought to our lives, it is still important to keep some familiarities in our daily routines and find things that bring us joy to get us through these unpredictable times!
In this post, I'll be sharing with you what I've been doing so far while self-isolating at home!
1. The exception to social isolation: modern technology! I have never been more thankful to have the online social platforms and technology we have to connect with people today. One thing that has kept me busy at home has been catching up with friends and family through video chats and social media, such as Facetime, Zoom, and different messenger apps!
2. Cooking and baking: Eating well and eating healthy are important for both the mind and body no matter the time. One of the things I love making from home is pizza because it is relatively easy to make, doesn't take long to cook, and you can change up the toppings for a different taste each time!
3. Keeping active: With many of the gyms and workout classes closed these days, many of us have to find ways to keep active in and around the house.
One thing I love to do (even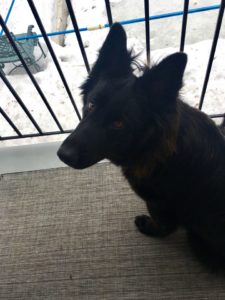 when not self-isolating) is finding workout YouTube videos to follow along at home, such as yoga, pilates, or dance videos! What's great about online workout videos is that you can search exercises that most interest you, tailor them to your personal fitness level (ie. beginner or more challenging exercises), and change up your workout routine depending on your mood of the day. Another thing I love to do when home to keep active is playing with my dog Luna, who loves to run around and play tug of war!
4. Finishing up some old books: If you're like me and love finding new books, but don't have the time during the year to read (other than reading lecture notes), then now is a great time to pick up one of those old books and read away!
Current books on my reading list to start (and finish) are:
– The Art of Racing in the Rain (by Garth Stein)
– All Creatures Great and Small (by James Herriot)
– Go Set a Watchman (by Harper Lee)
– Unspeakable (by Sandra Brown)
– The Defining Decade (by Meg Jay)
If you're looking for a new book to read, here are just some of my past favourites off the top of my head:
– A Dog's Purpose (by W. Bruce Cameron)
– All the Light We Cannot See (by Anthony Doerr)

– The Colour Purple (by Alice Walker)
– The Tattooist of Auschwitz (by Heather Morris)
– Frankenstein (by Mary Shelly)
– One Flew Over the Cuckoos Nest (by Ken Kesey
– Le Parfum (by Patrick Süskind) – French
– Les Misérables (by Victor Hugo, or any other Victor Hugo books) – French
5. Movies and TV shows: Another thing I've been doing with my time at home is catching up on the movies and TV shows I've been wanting to watch over the years. I recently watched the newest Joker movie and have also started watching the TV shows "The Office" and "Altered Carbon" on Netflix.
6. Picking up old hobbies: Drawing, painting, puzzles, board and video games, and many more!
7. Resting and relaxing: I can't even count the number of times throughout our challenging semesters I've wished I had more time to sleep, or just lay in bed and relax. In these current times (also the fact that we are currently in Easter Break for this semester), I have taken advantage of this free time to take a deep breath, pause, and do absolutely nothing (which has been a great for my mental health!) 🙂
That's a wrap on some things I've been up too the past few weeks!
Stay positive, stay active, and stay safe everyone! 🙂
Alex
Share