Can you believe it's already the end of February? Time really does fly when you're as busy as a beaver.
As we are chugging along this semester, I thought I would give an update on how my Student Research Component (SRC) project is going so far.
Like I mentioned in my last post, SRC is a crucial part of our curriculum that will last from our third year to our fifth (and final) year. This allows us to really delve into topics that interest us, and gives us more control over what we would like to learn. In our third year (which I am currently in), we come up with a research idea, find a supervisor and submit our proposal. For my project, I have decided to explore topics that are nutrition-related. Due to rising issues in pet obesity as well as pet weight loss, I plan to focus my attention in that direction. With that target in mind, I have meetings scheduled to discuss the potential of this topic with professors and hospital staff, and I'm eager to see how this will pan out!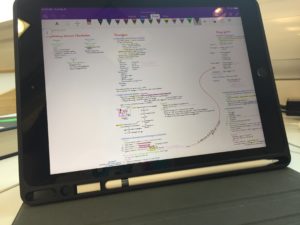 As this time is also around mid semester, our in-course assessment is around the corner as well. With all the studying and tests I've done so far, I've come to realize how differently my style of studying has evolved since my undergraduate days. Little changes accumulated over time so that my study habits better fit the rigorous programme of vet school. These are some general things I do to help myself:
1. Notes for every lecture are rearranged to fit my thought process; I make my own notes for each lecture and study off those come exam time. This not only pools all the information (lectures and printed notes) into one location, but also allows me to learn the material without forced memorization, as the information would have a ~flow~ to it, since I arranged it for myself.
2. Organization and colour coding notes is important; finding a needle in a haystack is probably easier than finding one bit of information in all the information we're provided. Categorizing, then subcategorizing, is like making a built-in "table of contents" into my notes, which makes it easier to quickly locate bits of information I need when studying
3. Find a comfortable/well-lit/scenic spot; my (current) favourite spot is a window desk at the school library. Comfy chairs and an amazing view does wonders for my motivation.
4. No procrastination. Make a schedule and stick to it!
5. Lastly and most importantly, I make sure to take sufficient breaks, both short – like washroom, water breaks – and long breaks. The advantage of being at the vet school is that the school gym is right across the road. I simply walk over for a quick 30 min workout before returning to my spot to finish the rest of my studying for the day. On the days that I don't feel like working out, I take a little stroll through the little garden beside the school.
I hope you enjoyed reading about my quick update and my study tidbits. Feel free to incorporate them into your lives as well!
Till next time!
Viv.
Share