I have spent the majority of the past two months on a farm of one type or the other as I work my way through the remaining weeks of our Extra Mural Studies (EMS) requirement. This brings the sum total of my lifetime farm experience to….drum roll, please….two months! There are a lot of things I never thought about doing in my lifetime until, because of EMS, I did them! With eleven weeks of EMS down and one week to go, I am so…exhausted…and also crazy grateful because now I know I can do things I never thought I would!
Gorgie City Farm – Small Mammals 
Gorgie is an amazing place. In addition to kind and wonderful staff, they have the whole spectrum of small mammals including: rabbits, guinea pigs, degus, chinchillas, ferrets, rats, and even an African pygmy hedgehog! And when you want a change in size and scale, they also have cows and reptiles! The most famous resident of Gorgie may be Olive the Duck. Olive's rockstar life had gone viral even before her recent walk with Her Majesty The Queen, but Olive does not let any of that go to her head. Olive just does Olive. I highly recommend visiting Gorgie. Unlike the six degrees from Kevin Bacon, you could be one duck away from The Queen like me!
Loanhead Farms – Poultry
Once chickens are in a shed a lot of poultry work becomes automated. However, placing newly hatched chicks in a shed is an all-hands-on-deck experience. After we had placed them, our farmer let us take a moment to sit in the sea of yellow fluff and practice handling. Knowing chicks are attracted to sound,  I sat down and sang Bohemian Rhapsody to them. I was promptly engulfed by the fluff, further giving credence to the claim that musicians get all the chicks.
Langhill Farm – Dairy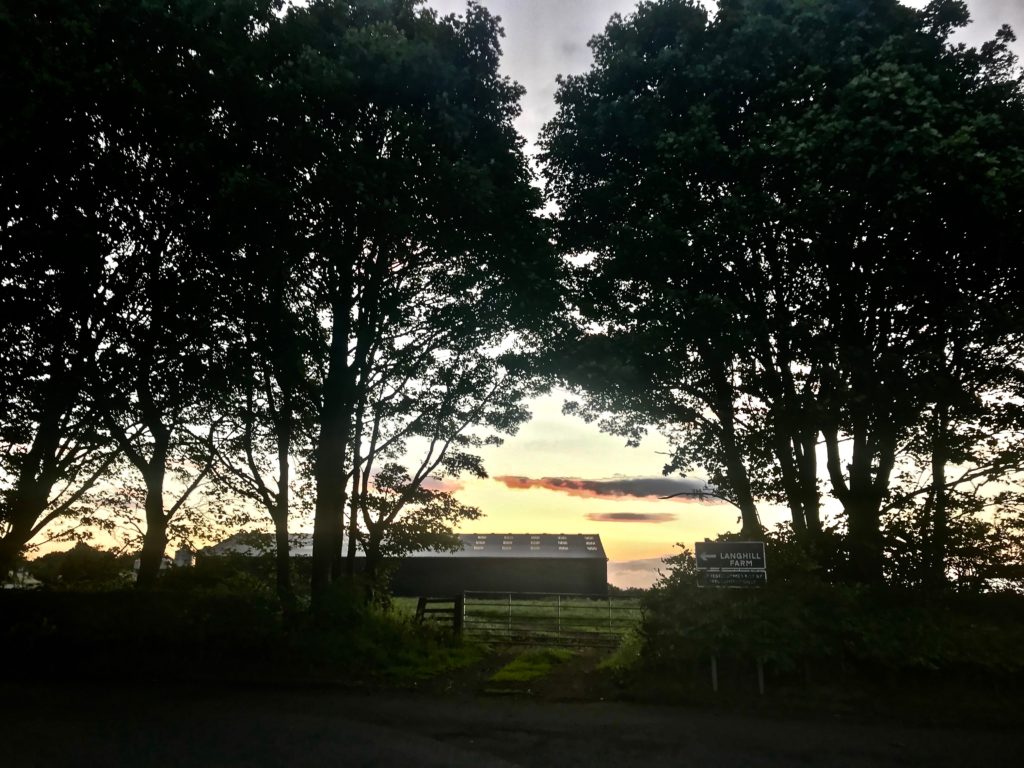 A 5am start time sounds early, and believe me it feels early too, but being able to see the sun rise over a quiet farm is so totally worth the extra cup of coffee you need later to get through the day. Now that I have spent two weeks helping to milk cows at Langhill, I have a much greater appreciation for what it takes to get that milk from the farm to my cereal bowl. But milking is not all there is to a dairy placement. Among the host of other tasks we performed, my friends and I helped tarp the freshly cut silage. If you don't go full Leonardo DiCarprio when you climb to the top of a silage pit and proclaim yourself Queen/King/Regent of the World, you have not climbed to the top of the silage pit correctly.
Revier Farms – Pigs 
Pigs are loud. So loud. They are also generous to a gigantic fault and happily give the lingering porcine smell as a parting gift to anything and anyone that crosses their path. Despite this misguided munificence, I've found one of their most inspiring qualities to be their curiosity. Newly weaned piglets will scatter and run away in fear as you enter their pen. But only for a moment. Soon you will find their snout turns back and they inch towards you, determined to understand what you are and if you've brought them something to eat. Let the weaned pigs be a lesson to us all: don't let fear keep you from the possibility of a snack!
Share