Hi everyone! It is me again! Some of you might recognise me from my previous blog, but for those who are reading my blog for the first time, I will do a little introduction on myself. I am Yii Soong, a final year student from Malaysia. I enjoy great food and company. Some of my friends would call me a gym freak. But to be honest, I just really enjoy the time in the gym where I can temporarily escape from vet life and stress.  Hahaha trust me, vet school is not that scary though. Although I still do not have a clue how I managed to survive until final year, here I am, 10 months away from graduation. 
       I could still remember the days when my flatmate (also a vet student) and I would talk about how anxious we were for the OSCE exams and also the start of final year. And now, we are already done with the first block of our rotations! It is crazy how fast time flies during rotations. I started with Farm Animals as I wanted to get this done in the 'nice' summer weather. The weather in the beginning of June was a bit disappointing with lots of rain but it got better after that. Luckily enough, we did have a few days of sunshine while going out on call at the end of June. It was really lovely to get ice-cream from the farm clinicians to celebrate the sunshine we got. All the clinicians are really friendly, approachable and willing to help. And as always, no questions are stupid questions!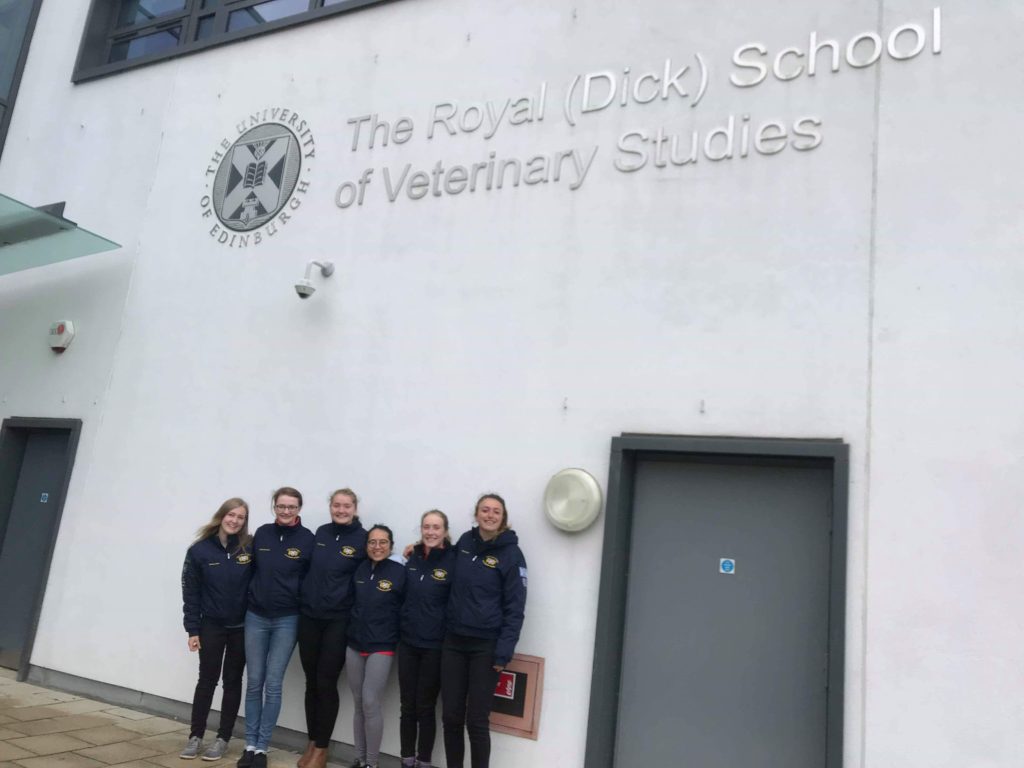 Throughout the first block of rotations, I learned to look at the practicalities of different approaches to the cases as well as the differences of farm animal husbandry management. It definitely helped to consolidate the theory I had learned in lectures. I think I am enjoying final year more than I thought I would be. And also, it would not have been as enjoyable if it hadn't been for my lovely final year group mates! 
        I have got July and August off now, a slightly longer break than students in other rotation blocks. This is the first time I will not be going home for the summer.  But I will be travelling to Italy and Croatia for 2 weeks in July with my sister so it's not too bad (Just in case anyone is feeling sad for me haha). I really need to store up some heat in my body so I'm going to places that are going to be warm. I will also be doing two weeks of placement in an Ophthalmology referral centre after the trip. I am really excited to observe the very fine eye surgeries in dogs and cats that I have never thought could be possible.
       I will also be in charge of the School Instagram account, @thedickvet next week. Please make sure that you are also following our Instagram if you want to see more pictures from me! I hope to see you there!
I also wish everyone a great summer! 🙂 
Yii
Share