Teacherbot DLAM Services Intern
Teacherbot DLAM Services Intern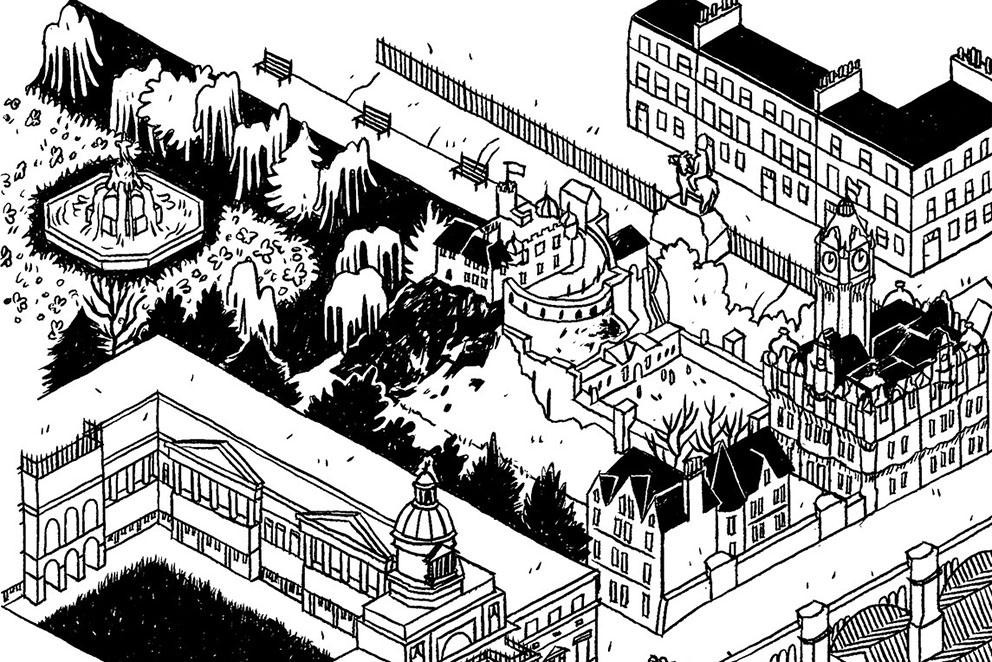 Please welcome our latest team member Chloe Young, a 2nd year geology student who  joined the Digital Learning Application & Media (DLAM) team earlier this week. Chloe will be working with both the Learn and Teacherbot services as a summer intern.
Best wishes, Stewart
This illustration, called Edinburgh: condensed compresses the distances between the city's landmarks and iconic sights, bringing them together for the first time.
[Terri Po, 2nd year BA (Hons) Illustration]
Copyright © The University of Edinburgh 2017.