Hi everyone! It's me, Garret, writing my first post for the SPS blog. Today I will be talking about the opportunities available to social and political science students to study abroad in their third year and the benefits that this experience offers.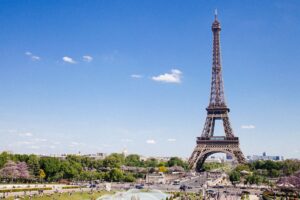 I have decided to write about this topic as I am currently sorting out the logistics (housing, visas etc.) of my study abroad programme at Sciences Po Paris starting this September. The more I prepare for this opportunity, the more excited I become at the prospects of immersing myself in Parisian culture, gaining a unique insight into EU politics from some of France's top professors, and making connections with students from all over the world! More importantly, if the opportunity to study abroad appeals to you, there are so many different places to which you can apply from here at the University of Edinburgh!
Argentina, Canada, China, and the USA – are only a small handful of countries where Edinburgh political science students have studied in their third year. Beginning in October of your second year, the Study and Work Away Service (SWAY) releases two sets of applications for exchange programmes: one being an application to European universities, the other being to any international university on offer. You are given five choices on each form to select in order of preference – if your application is successful, you will be nominated to one of your chosen universities by Edinburgh and, after formal acceptance, will begin your house-hunting! If your study abroad application is initially unsuccessful, don't stress! SWAY circulates another round of international universities to which you can apply.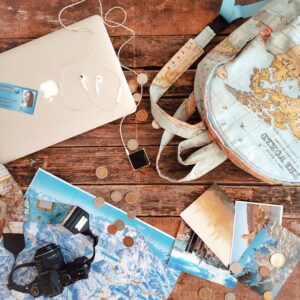 Why study abroad? For me, living in another country for a full year is a once-in-a-lifetime opportunity to immerse yourself in a new culture – trying local cuisine, listening to popular music and taking part in community events like festivals and concerts. Moreover, if you have studied a foreign language at Edinburgh, two semesters in a country where the language is spoken will undoubtedly help you towards fluency – at least this is what I hope to achieve in Paris with my French! From an academic standpoint, learning about the domestic history, politics, economics and international relations of your host nation can significantly improve your comparative political insight and serve as a basis for specialisation in your final year i.e. EU institutionalism after studying in Continental Europe. Finally, an exchange programme provides the opportunity to make lifelong friends with students from a wide range of backgrounds and perspectives, some of whom may even become the next leaders of the free world!
For these reasons, I highly encourage prospective and first year students in SPS to consider applying for a study abroad opportunity when the time arrives, and I really hope that you can attend a university in the place of your dreams!
P.S. Here is a link to check out the list of universities that Edinburgh students could apply to for the 2022/23 academic year:
(Rocky Scotty on Unsplash)