Welcome to the Students at SPS blog!
Our team of SPS student writers will be sharing their experiences and thoughts on the things that matter to them. From writing your first assignment, to what to do in Edinburgh at the weekend, what to expect in Welcome Week, living away from home, hybrid learning, living sustainably and more.
Meet our writers:
Lulu
Subject: Sociology and Politics
Hi everyone! I am Lulu, a Sociology and Politics student at the University. For my first post, I saw it fit to paint you a picture of who I am as a person. After all, a good introduction is simply common courtesy.
For the most part, the extrovert in me enjoys visiting different places and meeting new people, while my introverted side fancies a lazy day at home with a warm cup of hot chocolate watching it rain from my bedroom window. I also enjoy experimenting with new cooking recipes and exploring various cafés and restaurants in the city.
On the other hand, as an international student from Tanzania, coming to Edinburgh for the first time was very different and I have gotten to learn a lot from the city and its people. I am excited to share my university experiences with culture, diversity, adapting to change and student life in general. Enjoy!
Katie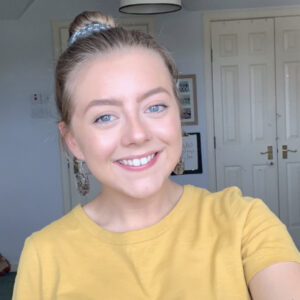 Subject: Sociology
Hey everyone! I'm Katie, I'm 21, and I'm in my fourth year of studying Sociology at the University of Edinburgh. I have lived in Edinburgh my whole life and still absolutely adore the city.
As well as studying, I work part time in student representation and democracy (although in first year I worked in hospitality), and I also do a lot of volunteering. I'm a spokesperson for a youth charity, a Trustee at a rape crisis centre, and I volunteer in feminist policymaking. In my spare time I love playing netball, running, walking, cooking, seeing friends, eating and drinking.
I'm really excited to be blogging this year and can't wait to share my knowledge of studying at Edinburgh, how my degree links into my career, life in the city and lots more!
Donna
Subject: Social Work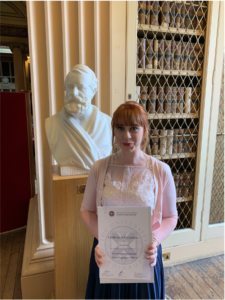 Hi! My name is Donna and I am about to begin my third year of a Social Work degree. I live a short train journey away from Edinburgh, and travel in daily to attend classes…or at least I did before Covid!
I have to admit this is all a bit new to me. I haven't written a blog post since I was an angsty teen…and that wasn't yesterday! I recently celebrated my 34th birthday, which allows me to comfortably slot into the definition of a mature student. I had left school at 16, but was always determined that I would, one day, return to education. In 2018 I completed the Access Programme at the University of Edinburgh, which gave me the chance to gain the qualifications required to attend university and to meet some amazing people along the way.
I am excited to have the opportunity to share some of my experiences with you and can't wait to get started.
Laerke
Subject: Sustainable Development and Sociology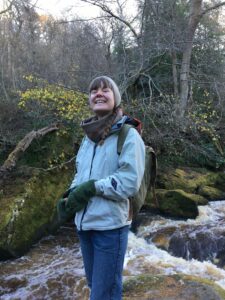 Hello! My name is Lærke – pronounced a bit like lager, the beer, but there is a higher likelihood you will find me on Blackford Hill than the pub.
I have just graduated from a degree in Sustainable Development and Sociology, specialising in my favourite pastime: food. My four years at the University of Edinburgh have been supplemented with wandering around Edinburgh's green spots, creeks, and gardens. I also spend my time being inspired by all the incredible cooperatives and sustainable initiatives that seem to spring like weeds from sidewalks in this sandstone city.
I will be writing a bit about what my experience has been as a student interested in sustainability and green activism – and perhaps give a tip or two for your Sunday walk.
Banner photo by Glenn Carstens-Peters on Unsplash