Taking time out to rest and make the most of life in Edinburgh is just as important as your studies. Katie is here to outline some of her personal favourite ways to unwind in the city.
Swim at Portobello
Swimming in the sea is one of my absolute favourite ways to unwind. It's very cold but very soothing and totally brings you back into your body. Portobello is an ideal place for a dip: it's easily accessible by bus or bike, the beach is lovely, and there are loads of nice places for a bite to eat, a hot chocolate or a pint of beer afterwards.
Sunset at Arthur's Seat
Everyone has climbed Arthur's Seat, so there's nothing new here, but going at sunset is really lovely. The Crags face west, meaning they are the ideal place to catch your breath while the sun goes down. Now the long, warm evenings are coming, this is a perfect way to relax during exam season.
Walk in the Pentlands
I've mentioned my love of the Pentlands in several blogs before, but I won't stop talking about how lucky we are to have them. It's so easy to get out to Bonaly on the number 10 bus, and once you've crossed the bridge over the bypass it really feels like you have totally escaped the hustle and bustle of the city. Take the time to explore, smell the air, look at the sky, say hello to dogs, and grab a coffee from Clubbiedeans.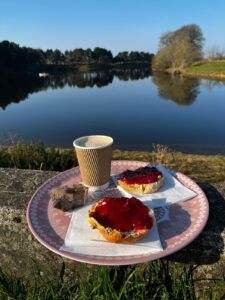 Wander around the Museum
If being inside is your preference, the National Museum of Scotland can be a place to find some Zen as well as learn new things. The main concourse is lovely and airy, a great place to enjoy a coffee and cake from their cafe. You could also try their Wellbeing Trail, which helps you mindfully explore some quiet spots in the museum.
Painting at Doodles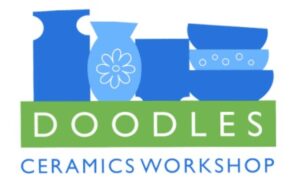 Finally, using your hands and getting creative is a great way to unwind. My favourite creative escape in the city is Doodles, a ceramic workshop located in Marchmont, which is very near the University's central campus. Relax and unwind with a cup of tea while you paint a ceramic of your choice – very soothing. Afterwards, the team at Doodles fire your ceramic to bring out the colours, and you can pick it up just a week later, which is another excuse for a mindful walk across the Meadows. If you paint a mug, many more mindful moments await you in all the cuppas you'll make!