Edinburgh has lots to offer, from pubs and cafes to sports events and museums. But what do you do when you fancy a day trip? Luckily, Edinburgh is very conveniently located and there are lots of places to visit in the surrounding area. Jess is here to share her recommendations.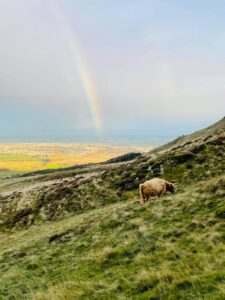 If you want to feel like you've left Edinburgh without travelling far, then there are lots of beautiful options. The most obvious choice is the Pentlands. Located to the South West of the city, the Pentlands is a series of hills that are easy to get to and provide a good day out. The public bus takes you to a place called Swanston Farm, which is on the outskirts of the city. This route is quite an easy walk but provides the opportunity of seeing some highland cows. If you want something a bit longer then you can catch a Stagecoach bus out to Flotterstone, where there are multiple walking routes to take. This is a long bus ride but has the benefit of a pub by the bus stop to grab a post-walk pint.
The other great place to visit on the outskirts of the city is Cramond Island. This is located in the northwest of the city near Silverknowes and you can easily catch a bus there. The island itself is not very big but it is a novelty to visit as you can only get to it at certain times of the day. There is a short causeway across to the island that can only be crossed at low tide and information on safe crossing times is available on the RNLI Queensferry Lifeboat website. Once you're on the island, it's lovely to sit on the other side of the causeway and watch the waves lapping against the rocks.
If you want to venture out of Edinburgh, there are plenty of options for that, too. If nature is your thing and you've visited the above options, then why not take a trip to Loch Lomond? Located north of Glasgow, Loch Lomond provides the opportunity to visit one of Scotland's famous lochs without straying too far from home. Crucially, unlike a lot of the more northern parts of Scotland, it is very easy to get to without a car.
Nature not your thing? Then it's only an hour on the train to Glasgow. This city has a different vibe to Edinburgh but is definitely worth a visit. You can explore the shops in the centre or maybe go for a wander along the Clyde. You'll also find that bigger bands and artists tend to tour in Glasgow rather than Edinburgh, so music lovers will probably get used to this city.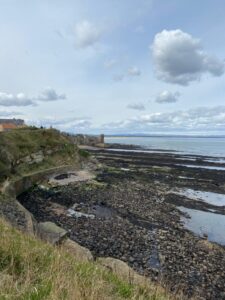 A quainter place to go is St Andrews. It takes just over an hour (via train and then a bus) to get to this famous university town. St Andrews offers a cute day trip where you can wander around the ruins of the castle and cathedral, and also along the coast. However, the best part of a trip here is Jannettas Gelateria, where there are more ice cream flavours than you can ever imagine.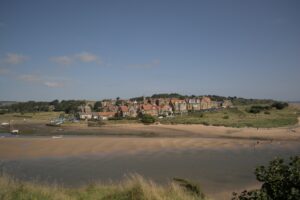 Finally, for those wanting to travel further, the border with England is not far away. More talked about options would include the Lake District, Newcastle and Durham, but there are lots of other beautiful places to visit in northern England. My personal recommendation would be Alnmouth and Alnwick. Alnmouth has a beautiful beach that is within walking distance from the train station. To get to Alnwick, you have to get a short bus from Alnmouth station but it is worth it to see this quaint market town and castle. The best part is Barter Books, which is located in a converted train station. Any book lover needs to take a trip to see the toy trains zooming around on top of the bookshelves.