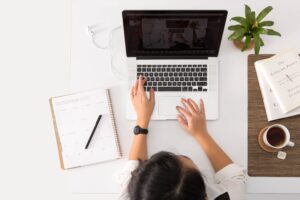 How does postgraduate study differ from undergraduate? Mary is here to provide you with an insight into her experience of the transition to postgraduate study.
My favourite aspect of postgraduate study is that it encourages independent learning; my least favourite thing is that it can sometimes feel lonely. Now I know that sounds like an "Oxymoron sentence". Yes, the postgraduate journey I have completed predominately independently.
All of the taught courses are delivered in the first two semesters and now in my final semester, I'm working on my dissertation.
Most taught courses comprised of a 50-minute lecture and 2 hours seminar per week. This was quite a stark contrast with my undergraduate experience and was difficult for me to embrace when I initially started back in September. In addition, I had to read and prepare ahead for the lessons to be more engaging. On the other hand, I valued the independence; I was given a question prompt for my assessments and was free to choose my case studies and resources. I appreciated that I could pick a different time slot if the one for my seminar did not work with my schedule. The fact that the seminars and workshops were frequently student-led and allowed everyone to express themselves openly is why I loved them.
However, I often felt challenged while navigating this, mainly when it came to my assessments. Was the framework I was using, an appropriate choice? Will my case study be adequate? Did I make the correct choice on the prompts? Yes, most of the professors were easily reachable, but I had to do the bulk of the work. Midway through my first semester, I started to feel overwhelmed and dispirited. I craved the undergrad's structure and I had preferred examinations over essays, where the grading may be viewed as subjective. I wanted to be graded on my ability to read and write precisely what I had been taught, not on my ability to write critically. I viewed my assignment feedback as criticism and was unable to accept the positive comments. I felt inadequate. I put so much pressure on myself to do all the readings before a class but couldn't and I felt alone and could not see past that.  And what did I do?
I knew being hard on myself was not going to help, I wanted to enjoy my postgrad, so I took the following actions: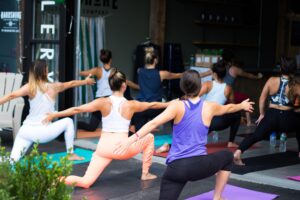 Took things one step at a time: Because reading lists are lengthy, essays can be daunting, and engaging activities outside of school are necessary, I started breaking my tasks down into manageable chunks. I may read four pages a day if, for instance, I had a 16-page essay to read before a class in four days. When I had a full day of part-time work and couldn't complete my schoolwork, I divided the work into smaller portions and rescheduled it for days when I had free time.
By taking a gym dance class, realising that I needed help and to begin therapy, speaking up to my friends when I needed help, occasionally rewarding myself with things I loved, hanging out with my classmates and co-scholars, and genuinely learning about other people's cultures, I actively became kinder to myself. Every time I engaged in these activities, I felt better.
Beyond grades, I shifted my perception of what success looks like in my postgraduate journey. If I engaged with the programme, learnt from it, unlearned from it, read extensively, learned from other perspectives, and was kind to myself, I consider that to be a success.
I practised gratitude, I was grateful for major and minor milestones. I was very conscious of my state of gratitude.
I gave my time in a number of ways, including working on the communications team for my scholarship institution (Mastercard Foundation Scholarship Edinburgh), joining the teen's team at church, working as a student ambassador at the university, cooking for others, organising my friends' birthday get-togethers, etc. I relieve myself of the stress associated with studying.
With less than 2 months to the end of my Masters in Global Health Policy, I have been enjoying my studies despite the challenges. Of course, there have been challenges, but I have found joy in doing the things above to make my postgrad year special. It's only a year and it runs so fast, so why should I keep sulking? It is an "independent" journey, but I am sharing it with others… And guess who never wants to go back to sitting exams? Me!
(From Avel Chuklanov on Unsplash)