Have you ever received feedback such as "your essay is too descriptive" or "you need to show more critical analysis?" This is all too common and can be the bane of many postgraduate students. While some description may be necessary, most university assignments require work that is analytical and critical in its approach. In this post, Adekiite will share two tips on becoming more critical in writing for postgraduate school, followed by samples of descriptive versus critical writing.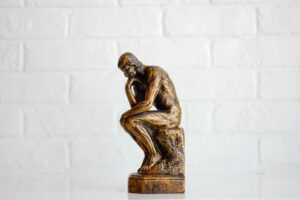 1. Where is thy evidence?
Just as the popular quote goes; ''In God, we trust, all others must bring data'', if your last name is not God, then it is imperative that you use strong evidence to prove your argument. Strong evidence is the bedrock of critical thinking and writing. Always keep your reader in mind and try to anticipate the questions they would ask — then provide evidence as an answer.  You can also use evidence to help strengthen your position and approve or disprove opposing points of view.
2. Show don't tell!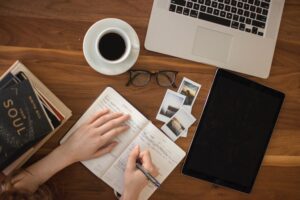 Your writing needs to show your interpretation of the evidence and source material, how you have used that information to demonstrate your understanding, and your subsequent position on the topic and not just come off as a tale of multiple cities (Hello, Charles Dickens aficionados!). Resist the urge to tell stories instead of showing your position on the stories. Being critical in your writing means engaging in academic debates and research happening in your subject area. The sources you select, the way you show how they agree or disagree with other pieces of evidence, and the way you structure your argument will all show your thought process and how you have understood the information you have read. Make sure you move from description to analysis and evaluation. Give your interpretation of the facts, and explain the significance, consequences, and implications of the statements you have made.
Descriptive versus critical writing examples
The following examples show the differences between descriptive versus critical writing.
1. State what happened versus identify its significance
To write critically you will need to not only describe what happened but also identify the significance of what happened.
Descriptive example
"The data shows that the incidence (new cases) of asthma rates in children under 15 years old increased rapidly from 1977, peaking in 1993 and then declining, though rates still remain significantly higher than pre-1976 levels."
Critical example
"The trend, from 1977 until 1993, of a rapid rise in rates of asthma diagnosis in children under 15 years, suggests that one of the causal factors was particularly prevalent during this time, but has since declined in importance or effect."
2. Note the method used versus indicate its appropriateness
Rather than simply noting the method used, which is the descriptive approach, a critical writer will show how appropriate that method was.
Descriptive example
"In addition to competency-based questions, the candidates were asked to complete an in-tray exercise, which required them to allocate different priority levels to tasks, as an appropriate method to measure their likely performance in the actual job."
Critical example
"In addition to competency-based questions, candidates were asked to complete an in-tray task prioritisation exercise. This was because it was considered a more effective way to measure likely performance in the actual role as much of the job would involve similar tasks, with little interaction with customers and therefore less requirement for highly developed communication skills."
In conclusion, critical thinking and writing is a skill that can be learned. However, like every other skill, it demands time and practice. You can take a look at further examples of descriptive writing vs. critical/analytical writing (PDF) for learning and practice.
Sources:  https://library.leeds.ac.uk/info/1401/academic_skills/105/critical_thinking/
Cottrell, S. 2003. The Study Skills Handbook. 2nd ed. London: Palgrave
(From Tingey Injury Law Firm on Unsplash)