Reviewing forensic literature
Reviewing forensic literature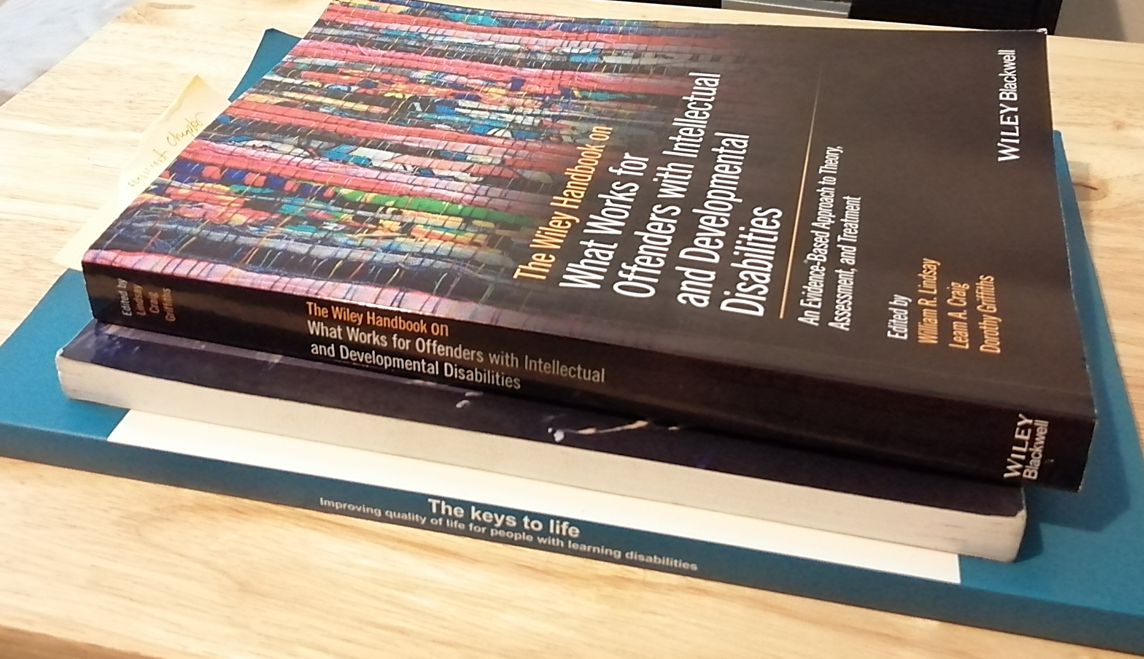 In his first three months working on the STAY-SAFE project, Sam has been conducting a review of literature about risk and safety in learning disability forensic settings. Our first step was to develop a search strategy and, with the help of our colleagues from Talking Mats and NHS Fife, identify search terms that would return the most relevant literature possible. We were interested in finding any literature that reported on how people with a learning disability or nurses perceive issues of risk and safety in forensic services.
As well as using academic databases, Susan directed us to the excellent Forensic Network bulletin, which is published every three months and summarises the latest work about learning disabilities in forensic settings (https://www.forensicnetwork.scot.nhs.uk/publications/forensic-evidence-bulletin/).
Siobhán was also kind enough to have a copy of the 'Wiley Handbook for Offenders with Intellectual and Developmental Disabilities' delivered to Sam's home to further aid the search!
In total over 1,000 papers were found and filtered down to 37 relevant papers using EndNote reference management software. We are hoping to have the findings of the review submitted for academic publication in the coming months!