Well, this isn't how I imagined the end of the 3rd year of my PhD panning out – but I don't think anyone really imagined 2020 going quite like this. When we were asked to start working from home in March, I certainly thought that it seemed quite novelty and that we'd probably back in a couple of weeks. Now 14 weeks since the lockdown was imposed in the UK, I thought it was time to check in here. As well as a wee update on my goings on, it would be lovely to hear from other PhD students and ECRs – what have you been up to?
Adjusting to life at home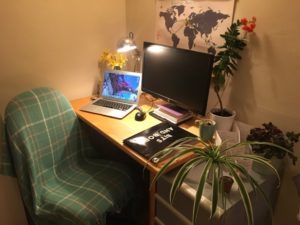 I've never really been one to work from home. Throughout my undergraduate and my MSci year, I always opted to revise for exams in the library or the department at university. So even just adjusting the mindset was tricky at first – my flat was going to be a place to work now as well as a place to relax. I'd always admired folks at work that opt to take working-from-home days. How did they do it? The fridge and kettle are all too close, to not be a constant distraction. Just out of shot in this photo, about three steps back is my bed, and the temptation to work from the sofa is huge. But after the first few weeks I guess I learned that you do formulate new routines and hobbies. Initially when the weather was OK, I found just taking a 20-30min walk before starting work made a huge difference in the morning. Maybe it's something that felt familiar like a commute to work.
Online teaching
Inspiring the name for this blog post I think we've all had more than our healthy dose of screen time and video conferencing in the last 3 months. When we went into the lockdown here in the UK, there were still a few weeks of teaching left in Semester 2 and so I had my first taste of delivering tutorials online. It was initially very daunting and it can certainly be a draining experience just talking to your webcam with little response. But actually, I think virtual attendance figures were higher than in person attendance for tutorials. And for undergraduate students who were possibly at home and feeling a little lost and out of routine, the normality of a tutorial and the material itself was gratefully received. I think we are likely to be in store for more virtual or hybrid teaching come September, so I hope to take forward what I learned from my experiences in March and April.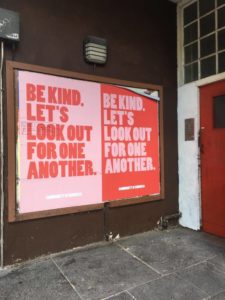 I completed my Introduction To Academic Practice course, delivered by the IAD here at the University of Edinburgh and was awarded Associate Fellow HEA in January this year. I definitely felt more confident with teaching this semester which probably helped with online delivery. I'll be doing a follow up post to talk about this certificate.
Virtual …everything really
As well as teaching, pretty much everything else has also gone online. I attended my first ever EGU as the conference went virtual and opened up for free. It has also been nice to stay connected with the research community by a whole host of webinars. Particularly the PhD Horizons Seminars organised by the University of Edinburgh IAD  and the IAVCEI ECR-Net webinars have provided some interesting insights for future career prospects.
And everything else
Aside from work, it has felt more important than ever to keep busy with hobbies and exercise during my spare time. Some long-term (and often abandoned) embroidery projects have finally got some much needed attention and made good progress. And the empty streets around Edinburgh city centre have been the perfect playground to get out and do some cycling and running.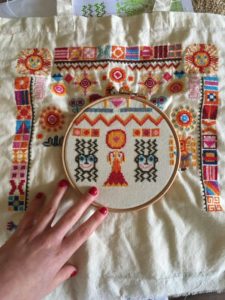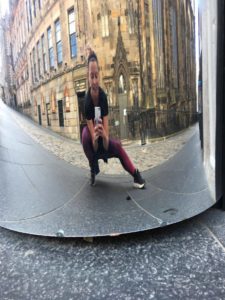 It looks like we are a long way from normal service and popping in and out of the office every day. Although the lockdown has been challenging in so many respects, there are certainly some small silver linings to take from 2020 so far. Stay safe and well everyone!