Hello and happy new year!
The end of last year was quite a whirlwind! Alongside tutoring on three undergraduate courses during semester one, I also completed a teaching course organised by the Institute for Academic Development (IAD) in order to gain Associate Fellowship. In my own research I've been trying to write my first paper (which is a whole other blog post for another time!) and preparing for the VMSG conference in Plymouth in the new year. I took a well earned break over the Christmas period, at home with friends and family, and I hope you were all also able to take some time away from work.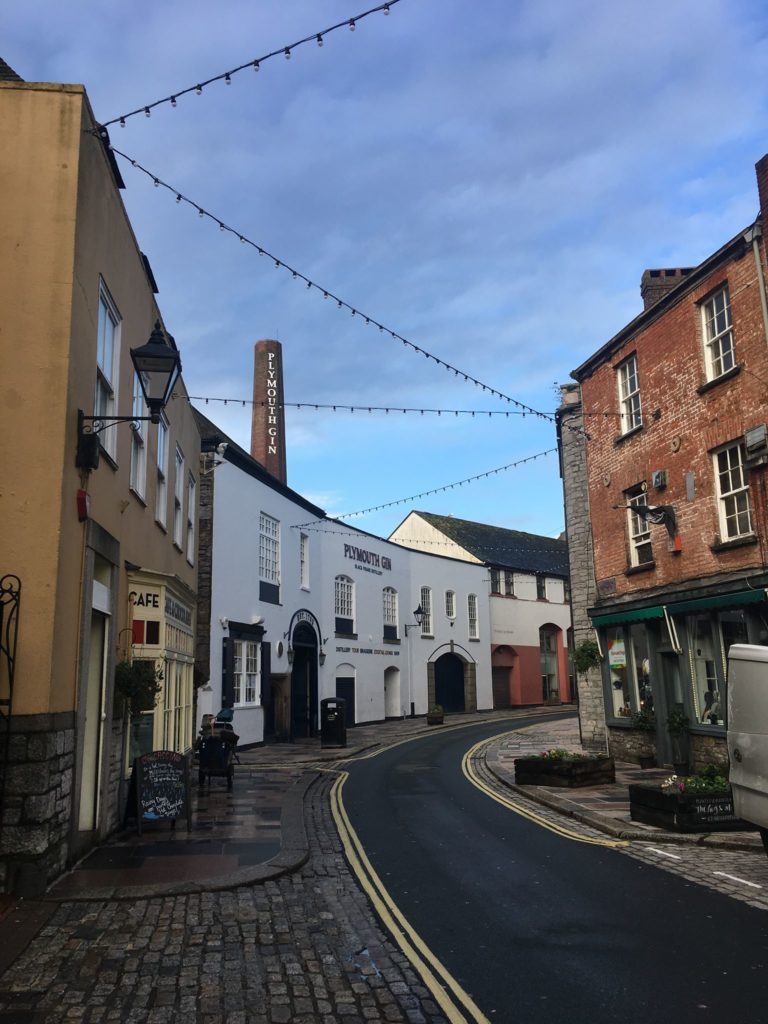 This is the third annual VMSG conference I have attended during my PhD and I think it always gets the new year off to a great start. It's hard to leave not feeling buoyed up and full of inspiration for the year ahead. Plymouth's winding cobbled lanes and picture-perfect harbour front made for the perfect backdrop for the this years meeting.
I've previously found conferences to be a little overwhelming sometimes. Perhaps it just comes with experience, but this was the first conference I've really enjoyed and felt like the discussions and interactions I was able to have with fellow scientists were really positive and productive. This was the first talk I've delivered at a conference, and with no parallel sessions, my aim was to communicate my message clearly to a very broad audience. My fitbit watch recorded a peak heart rate at 124 bpm which I think means I was particularly nervous, but as we say in the lunch time running group in the Grant Institute – it's retrospective fun. I really enjoyed being able to talk about my work to this audience.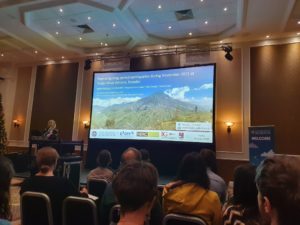 I'm in the process of getting this work written up, so hopefully you will be able to see some of these results very soon. Broadly speaking though, I was presenting my findings from the analysis of a drumbeat episode that occurred at Tungurahua Volcano in Ecuador. Drumbeat seismicity is the name we give to episodes of highly similar, repeating, periodic long-period earthquakes. I'm interested in what volcanic processes generate these curious phenomena and I'm open to discussions with folks about these source mechanisms. So if you have ideas about plug processes in intermediate volcanoes or magma bodies degassing, I'd love to have a chat.
Across all 7 themes in both posters and talks, there was a huge variety of research on show and it was great to see so many students presenting! I particularly enjoyed VMSG Award Winner David Pyle's talk, using a number of historical references and accounts of volcanic activity.
I'd like to say thank you to both the VMSG and local organising committee for putting together such a great week of science. Congratulations go to all the prize winners, including colleague, friend and room mate for the week, Sally Law, who was awarded the Bob Hunter Prize for Best Student Talk. I'm looking forward to seeing everyone next year in Manchester for VMSG 2021!