Reading Time:
5
minutes
2021 History graduate Abigail Gilchrist tells us about the pros and cons of moving home to live with her parents after graduation, the obstacles she has faced in her search for employment, and the ongoing challenges of graduating into a world still dominated by a global pandemic.
Current treasured object:  My dog – we've just spent the last 2 weeks together by ourselves so she has basically become my child.
Song of the moment:  'The Spins' by Mac Miller – reminds me of my last couple of months in Edinburgh and always puts a smile on my face.
The first thing I noticed when I woke up this morning: The days are getting shorter which I love because it means autumn and the rugby season is coming!
Having now graduated from Edinburgh with a degree in History, I find myself being asked the same question from every person I meet: what next?
It was odd to find myself at 7am on a Monday submitting my last ever piece of university coursework whilst sat on the floor of my flatmates' room, which I had temporarily turned into my makeshift study. This was not how I thought my university career was going to end, but then I remembered that the pubs were reopening in Scotland that day, and so hastily rushed to book myself numerous two-hour time slots for the next two weeks.
April 2021 was a lot better than April 2020, and although myself and my fellow graduates did not have the usual end of university celebrations, we were lucky enough to be able to have a graduation celebration weekend at the end of August, as well as enjoying the 'return to normal' with the end of COVID restrictions. But having now graduated from Edinburgh with a degree in History, I find myself being asked the same question from every person I meet: what next?
For myself, the answer is a ball of anxiety in my stomach as I think 'well, that question has so many potential answers.' History teacher, museum work, research, perhaps a Masters? None of these seem appealing to me at all. With restrictions almost completely lifted, and the news reporting a record level of job vacancies in the wake of the pandemic, it seems that this year's graduates are in a much better position that last year's, who were faced with cancelled graduations and celebrations; those with grad schemes lined up saw them hastily retracted; internships and experiences abroad were cancelled as overseas travel was suspended.
On the one hand, that must have been extremely daunting and disheartening for those who were ready to jump into working life and their chosen career paths – on the other hand, perhaps a sigh of relief for those who weren't, and who felt that they were being given the time they needed to figure that their next step.
I find myself in this second group, and with the seemingly rapid lifting of restrictions in the UK over the past couple of months, I feel like we've been catapulted back into reality, and we are now expected to pick up where we left off. But where was that for me? I was a third-year student living independent in Edinburgh with three flatmates, going clubbing and socialising whenever I wanted. I recently read an article in ELLE magazine where the author discussed her transition period between jobs during the pandemic. "Everyone tells you need to just relax and enjoy the time, but I couldn't" she wrote. "I didn't realise how much my self-identity and worth came from a job. It's a rollercoaster full of emotions because there's no routine or familiarity." This is exactly how I feel, as I am now no longer a student but a graduate; living back home with my parents rather than independently with my friends; and spending my days writing, editing and sending out numerous CVs and cover letters rather than stumbling out of bed at 11am and reading articles on Norman kings. While being home means I get to enjoy my mum's cooking and free Wi-Fi, I can't help but feel like I've majorly regressed. After five years of freedom, I find myself being woken up early most mornings by my mum and being told when dinner is.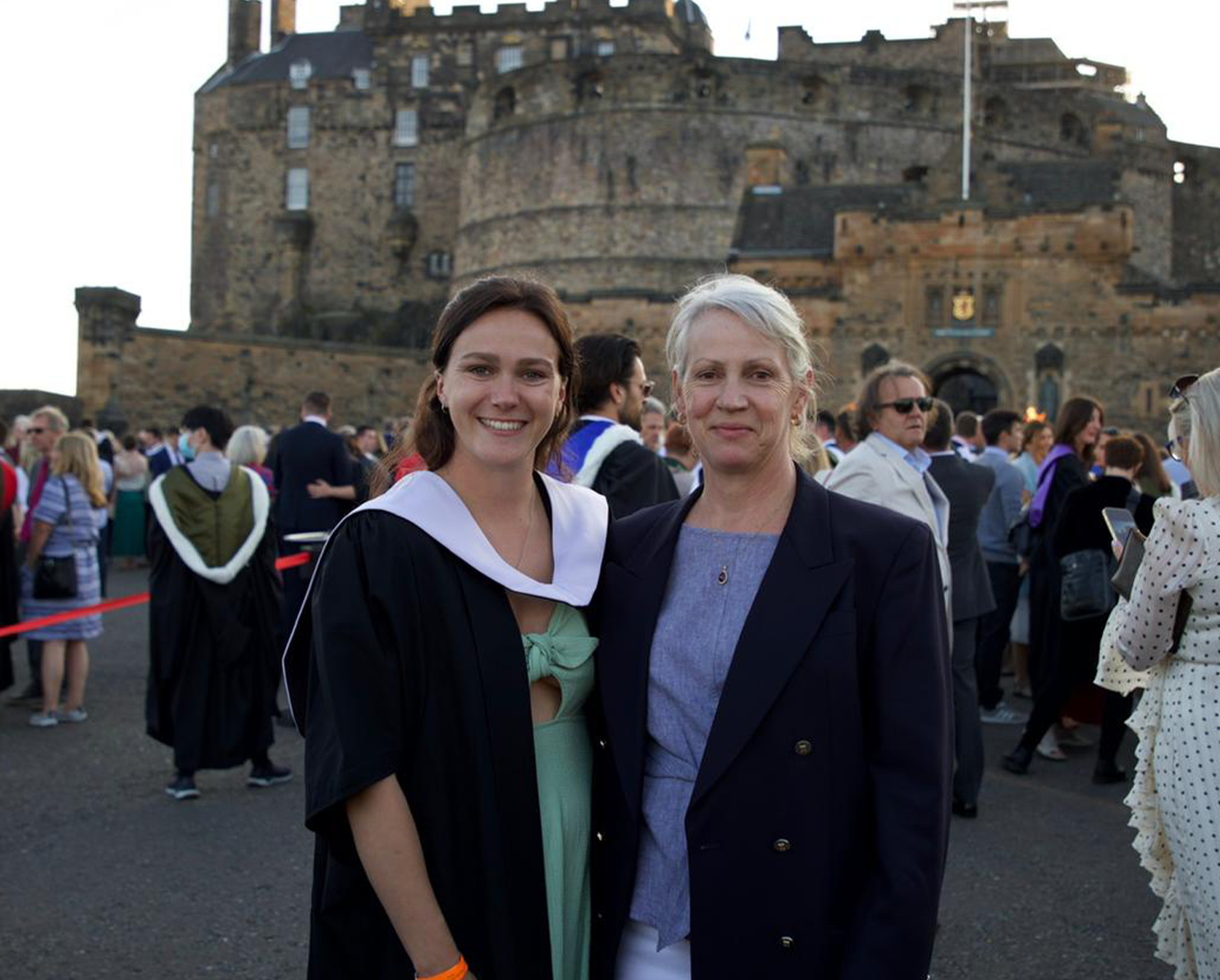 I know that moving home for a year or so after university is common, even before COVID, and that I shouldn't feel like I've fallen behind. Many people do it to save money and to have a home whilst looking for a job. But, with the worst of COVID restrictions seemingly behind us, I have watched as friends either move on to Masters degrees, get jobs or move to London. My parents are doing everything to help, but with all three of us working and living in the same house all day, it feels cramped and busy, and I find myself being asked questions about my job search before I've even exchanged morning pleasantries.
As well as wanting my own space, financial independence is another factor that is heavily weighing on my mind. I remember fondly the summer of 2019 when I worked three months straight in our local pub, and how this allowed me to really enjoy going out in Edinburgh before lockdown hit in March. I'm determined to get back to that level again, but it's frustrating to know that, until I find a job, I'm at the mercy of my parents. I have friends who, having graduated last year, took nearly a year to find a job. This thought terrifies me.
However, not all is lost. The ELLE article beautifully summarises the extremely fortunate position I am in. "I am safe, I have a place to live, I have job prospects". While my financial and housing situation does fill me with anxiety, I have to remind myself that many people were in much worse positions this time last year, and even now. While I hate relying on my parents, I know that they will always support me and put a roof over my head. Even though I have to update them every time I go out anywhere, I have to remind myself that I have the fortune of being able to go out and see my friends whenever I want, something that was virtually impossible a year ago. I am only a month into the search for a job, and am in contact with two recruitment agencies, as well as doing my own research on LinkedIn. I just need to accept the process and go with the flow. And if I'm ever having a moment of despair, it's comforting to know that my mum has got into a really good habit of stocking the fridge with my favourite beers – there's a couple of perks of being back home I suppose.
You can connect with Abigail on Twitter and Instagram. She's also on Platform One, the University's online meeting place for graduates, students and staff.