Reading Time:
5
minutes
From Italian Scots in Edinburgh to young goths in the North of England, real people are at the heart of Kezia Sheard's storytelling. Fresh from winning Best Documentary at the Scottish Short Film Festival, the 2019 Italian graduate and freelance filmmaker ponders the roots of her craft and her current sense of creative urgency.
Degree: Master of Arts (Hons) Italian, 2019
Current treasured object: Post-it notes.
Song of the moment: 'Cities in Dust' by Siouxsie and the Banshees. I have been listening to gothic rock every morning for a project I am working on, and I am loving it!
The first thing I noticed when I woke up this morning: My sense of smell (I check every morning!)
How do I feel about where I am now, and where I imagined being? Truthfully, I'm not where I imagined being at all. I'm writing this from a small hamlet in North Yorkshire, in my childhood bedroom and on a desk I have borrowed from our village hall. I haven't seen the leaves turn golden outside my bedroom window since I first left for university, five years ago.
Growing up my question was always, what do I want to do and how can I achieve that? I knew I wanted to study Italian since my first visit to Italy as a child where I fell in love with the weather, the people, the architecture and the food. My school friends find it funny to remind me that growing up I believed I would move to Italy, fall in love with someone called Massimo and own a red Vespa. My school didn't teach Italian so I took an extracurricular Latin GCSE, and went on to study Classics at A Level, so that I could learn about Ancient Rome. When I finally got to live in Italy and study at the University of Bologna, I had an amazing time, but I never did meet Massimo or buy a red Vespa.
What was surprising to me was how much the Italo-Scot community would connect with the film, on an emotional level as well as historical.
The same tunnel vision carried over to my interest in filmmaking. As soon as I decided I wanted to get into film, I joined every single afterschool or university activity that I thought might help me in my ambition. I had the opportunity in my final months at university to combine my love of all things Italian with filmmaking and I joined forces with friends and recent Edinburgh grads at Neon Eye Productions to make 'Dolce Caledonia', a short documentary on the Italian Scottish community in Edinburgh. What was surprising to me was how much the Italo-Scot community would connect with the film, on an emotional level as well as historical. Making this film was my watershed moment, I realised if I was going to do a job I loved, it needed to involve real people, real storytelling and it needed to have a real impact on people.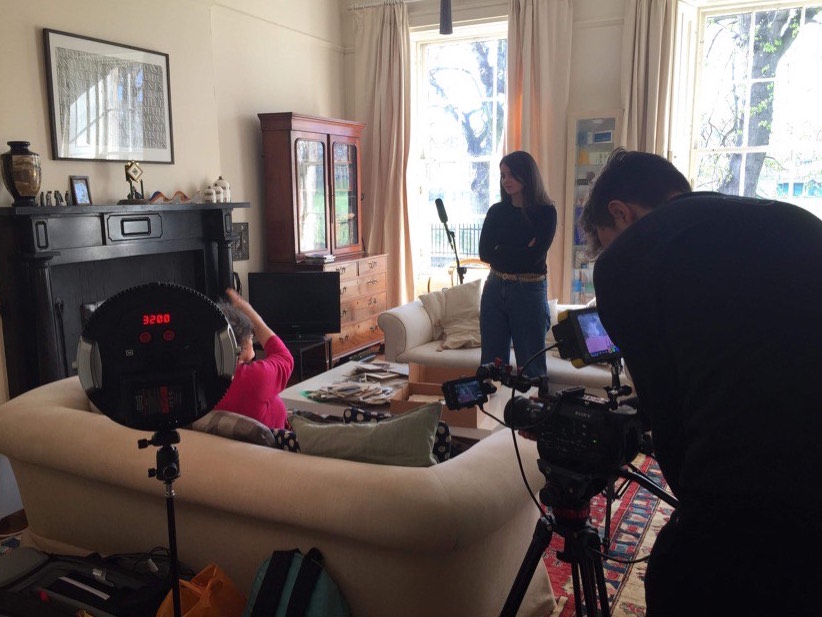 After graduating I managed to secure a job on a BBC documentary series. I was further than I had ever imagined being and I felt I was on a steady track to my future. For many, understandably, lockdown perhaps offered relief from the rat race, but I wasn't exhausted by it yet. I enjoyed commuting; I was still doe-eyed and found it all very exciting. Water cooler moments don't exist on Zoom, you can't have a chat with someone senior whilst making a cup of tea; these moments might not get you your next job, but, for me anyway, they were chances to learn from people more experienced than myself and get advice on next steps.
Initially, for my parents, all of their children coming home for lockdown was a dream, in fact my mum liked to speculate that coronavirus was engineered by mothers who wanted their children back home. Seven months later and I'm not sure she feels the same. Although this is not where I hoped to be, I know I am really lucky to live at home while I pursue my dream job. I wasn't surprised when I read that 41% of under-25s in Britain now see their dreams 'impossible to achieve', rising to 50% in young people from poorer backgrounds.¹ Under-25s are being disproportionally affected by the pandemic, with their futures determined by the virus in ways that might only become apparent in years to come, and I think now, more than ever, young people need the nation's empathy.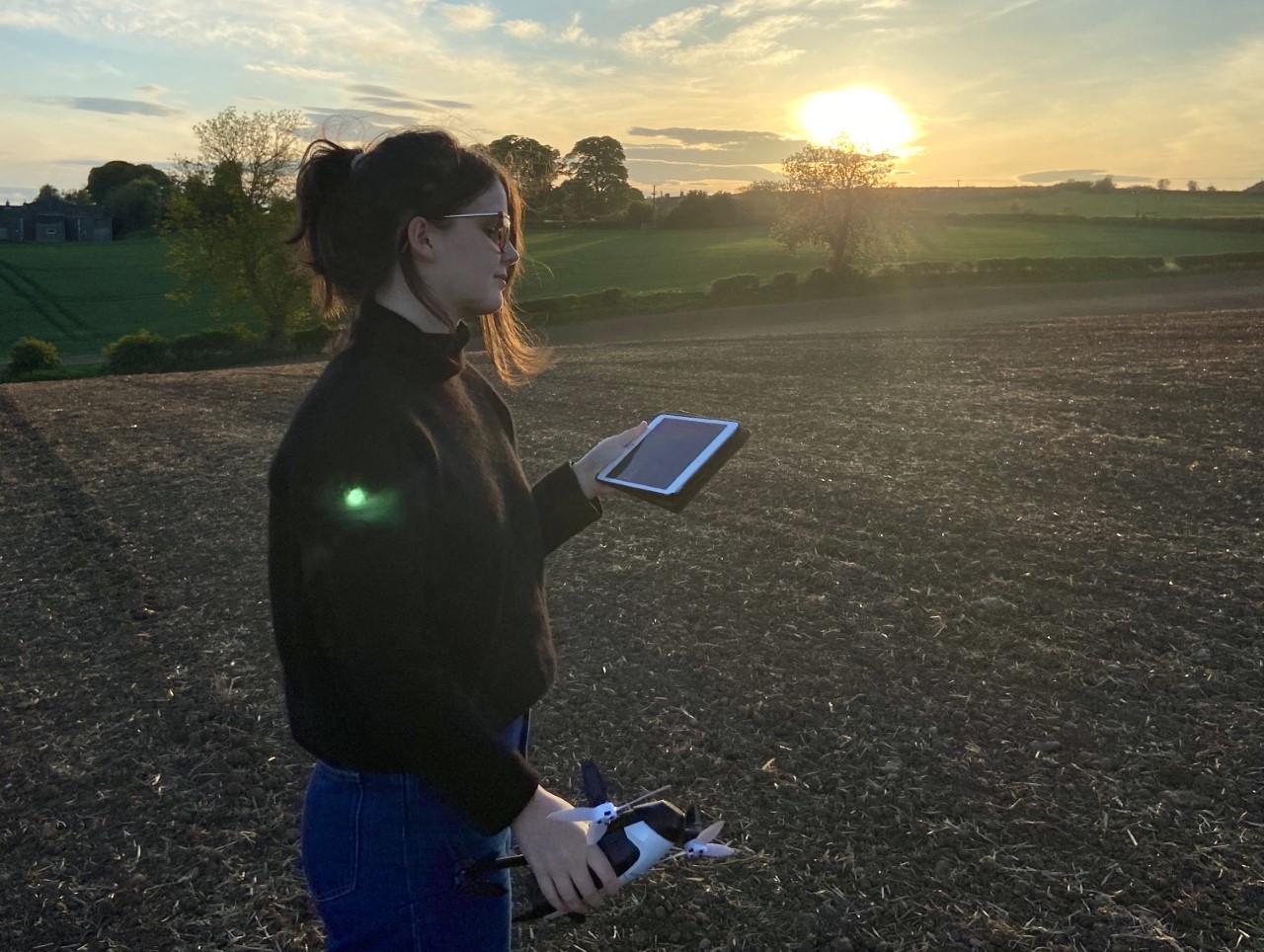 What I've learnt from speaking to goths, is that goth subculture is all about celebrating individuality, inclusivity and community…
Since my contract ended, with an unsuccessful job hunt I have found myself in a sort of creative urgency. I knew I was committing to the freelance life when I decided to pursue the TV industry, but I didn't anticipate a pandemic to coincide with that choice. No one will give me a job? Right, how can I make one for myself? The note section on my phone is full of half-written film ideas that are completely unintelligible to anyone but me. I've gained a drone flying licence and now have copious videos of fields I don't know what to do with. I've filled my dad's old camcorder with lockdown footage that I now realise I can't actually get off the tape. More recently, I have been writing up a pitch for a documentary on the young northern goth scene. What I've learnt from speaking to goths, is that goth subculture is all about celebrating individuality, inclusivity and community, and I think in the world we live in today, we could do with more of that in our lives and on our screens.
I plan to keep persevering until I get to where I want to be. A silver lining found amidst the crisis, for the TV industry at least, is that many junior positions are now advertised as working remotely, meaning more opportunities have opened up to people living outside of London, or living with a disability, who might have previously seen those opportunities as off limits. I'm hopeful that this will have a ripple effect on what we see on our screens in the future, in a really positive way.
Watch the award-winning short film 'Dolce Caledonia' on YouTube (10 mins)
Kezia's interview on the Edinburgh Global website
¹ Prince's Trust. 'Pandemic highlights "aspiration gap" as young people lose hope'. 29 September 2020