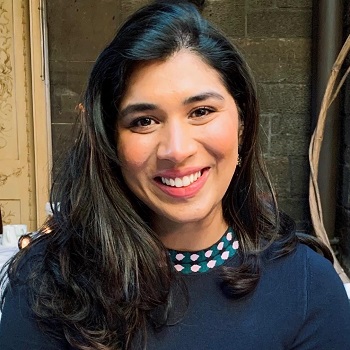 International Women's Day celebrates women's achievements, raises awareness against bias and encourages action for equality.
One of the missions of International Women's Day 2021 is 'to assist women to be in a position of power to make informed decisions about their health'. With that in mind we are shining a spotlight on some of our inspiring and incredible women colleagues working in areas of women's health whose research work and clinical practice aims to do just that.
Dr. Jeeva Reeba John is a specialty registrar in obstetrics and gynaecology at the Royal Infirmary of Edinburgh. She is working with the Global Health Governance Programme team as part of a visiting scientist fellowship investigating the reasons behind racial variations in maternal mortality.
Which area of women's health are you currently researching? 
My current research pertains to race/ethnic inequalities in maternal health outcomes. In particular, I am interested in investigating the root cause of disparities seen in maternal mortality and morbidity. I have undertaken a mixture of qualitative and quantitative work in order to so.
 
Why is this research so important? 
In the United States, there is a long history of unequal health outcomes that have been described between white pregnant women, and ethnic minority women. This phenomenon is less well known and researched in the UK, however it is very much the case as demonstrated by the confidential enquiry into maternal mortality and severe maternal morbidities triennial report (UK-MBRRACE).
Over the past few years, these discrepancies have been highlighted especially recently in the context of the SARS-CoV-2 pandemic, which has almost definitely exacerbated pre-existing inequalities. However, we are not much closer to understanding the reasons behind these differences.
I believe that rigorous, and well-structured research involving the right stakeholders is vital in order to bring much needed reform to UK-wide maternal health policies, which ultimately should help close this unacceptable gap.
How can women make informed decisions about their health when it comes to your area of research?
Despite free point-of-care access to health care in the UK, we know that women who have poor outcomes during or immediately following pregnancy experience barriers to accessing care, which may include inefficient communication with the health care provider, cultural dissonance and incongruence with experiences of maternity care elsewhere amongst other things.
It is important for women to be active and engaged members in decision making in relation to their pregnancy experience, and to feel empowered, and well within their rights, in doing so.
View Jeeva's Global Health Governance Programme profile