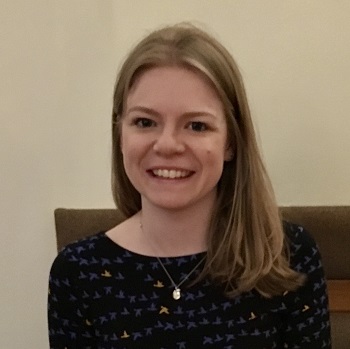 International Women's Day celebrates women's achievements, raises awareness against bias and encourages action for equality.
One of the missions of International Women's Day 2021 is 'to assist women to be in a position of power to make informed decisions about their health'. With that in mind we are shining a spotlight on some of our inspiring and incredible women colleagues working in areas of women's health whose research work and clinical practice aims to do just that.
On International Women's Day we are shining a spotlight on our incredible and inspiring women colleagues working in women's health.
Dr Ailsa Oswald is a medical oncology registrar, currently completing her PhD under the supervision of Professor Charlie Gourley at the MRC IGMM. Her research looks at the PARP inhibitor drugs that currently treat ovarian cancer with the aim to finding out if other cancers can be treated with them too.
Which area of women's health are you currently researching? 
I am a medical oncology registrar and I was delighted to be recently awarded a Cancer Research UK and AstraZeneca research fellowship. I started my PhD in January 2021, under supervision of Professor Charlie Gourley in the Institute of Genetics and Molecular Medicine at the University of Edinburgh.
My research will involve investigation around PARP (poly ADP-ribose polymerase) inhibitors drugs, such as Olaparib. These drugs have revolutionised the outcomes for women with high grade serous ovarian cancer, the commonest subtype of ovarian cancer.
Why is this research so important? 
In recent years, PARP inhibitors have been approved for use in high grade serous ovarian cancer and also a selection of other cancers (such as breast, pancreas and prostate) in patients with genetic changes associated with faulty DNA damage repair (such as those with a BRCA1 or BRCA2 mutation).
My research is aiming to expand the cancer types that may be amenable to PARP inhibitor therapy by detecting specific genomic changes relating to BRCA1 or BRCA2 genes that may result in sensitivity to PARP inhibitor. This has the potential to identify more patients who may benefit from these drugs and improve our understanding of mechanisms of PARP inhibitor sensitivity.
How can women make informed decisions about their health when it comes to ovarian cancer?
In oncology, it is increasingly recognised that it is vital to have a clear understanding of the molecular basis of a cancer and how this can affect an individual's sensitivity to different therapeutics. Using both these molecular findings and clinical trial data allows clinicians to assist patients in making informed decisions about their cancer treatment.
This means, with the help of their clinician/oncologist, women with ovarian cancer (and patients with other cancer types) can better understand their disease and make informed decisions about their treatment options (which may include PARP inhibitors).
>>Read more about research from the Gourley Lab at IGMM