Forty of the University's most promising early career researchers have been awarded prestigious fellowships to develop their innovative work.
The new Chancellor's Fellows have been selected from across the University to be part of the five-year programme. Ten of the new fellows are from the College of Medicine and Veterinary Medicine (CMVM).
For the first time in the programme's seven year history, all of the fellows have been appointed from within the University – in recognition of the extreme career uncertainty caused by Covid-19.
The posts are partially funded through the Scottish Funding Council.
The University was committed to ensuring the principles of equality, diversity and inclusion informed the appointment process. Some 80 per cent of the new Chancellor's Fellows are female and 19 per cent are from ethnic minority groups.
The ten CMVM Chancellor's Fellows are: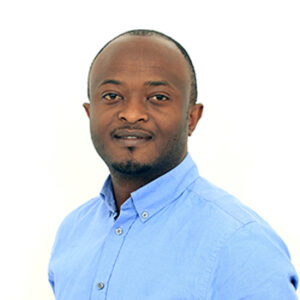 Dr Adrian Muwonge
The Roslin Institute
Adrian is a molecular epidemiologist based at the Roslin Institute. His work focuses on infectious disease drivers at the human-animal interface. The research work is primarily done in African countries, including Uganda, South Sudan, Zambia, Malawi, Cameroon, and Ethiopia. In previous work, he showed that understanding patterns of infectious diseases and their associated antibiotic usage can help explain a significant proportion of emerging antimicrobial resistance (AMR). To continue this work, his Chancellor's fellowship will focus on innovative ways of leveraging distributed ledger technology (DLT) to map antibiotic distribution, access, and usage at the human-animal interface as a foundation for population level prediction of antibiotic resistance in Uganda. This will be done in collaboration with the Blockchain Technology Laboratory at the University of Edinburgh and Makerere University in Uganda.
Dr Adriana Tavares
Centre for Cardiovascular Science/Edinburgh Imaging
Adriana is a PET scientist working at the University of Edinburgh and her team's research aims are to develop new imaging tools to understand the development and progression of human diseases as well as to quantify treatment efficacy of new drugs. This award will allow the team to develop a new PET technology pioneered by their group called "whole-body molecular fingerprinting", which will ultimately enable them to use PET imaging as a preventive diagnostic tool. This work will require integration of skills from two colleges at the University of Edinburgh: the College of Medicine and Veterinary Medicine and the College of Science and Engineering.
Dr Ailith Ewing
MRC Human Genetics Unit/ CRUK Edinburgh Centre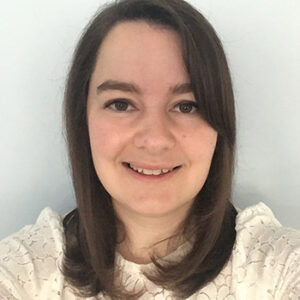 Ailith's interdisciplinary research brings novel statistical and computational approaches to cancer genomics at the IGMM, exploiting the explosion of genomic data generated from cancer patient cohorts and enabling the stratification of patients for therapies. A major current emphasis is exploring the emerging role of genomic structural variation in tumour evolution and its potential for translational impact. During her Chancellor's Fellowship, Ailith will use statistical genomics to identify novel evolutionary biomarkers. Such biomarkers describe how genome-wide patterns of structural variation evolve during tumourigenesis, as well as the spatial dynamics of structural variation within tumours.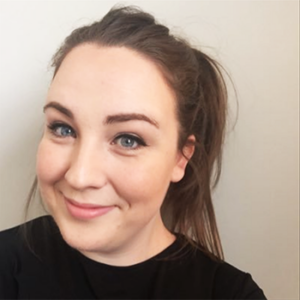 Dr Catherine Crompton
Centre for Clinical Brain Sciences
Catherine's research examines social interaction in relation to healthcare provision. During the fellowship, Catherine plans to work with a range of clinical groups to identify where communication difficulties may arise between clinicians and patients with communicative differences (for example, people with neurodevelopmental conditions), understand what form these communication breakdowns may take, understand the mechanisms underlying positive interactions between diverse groups, and examine the impact on practitioner patient interaction, and ultimately on health. By characterising the nature of communication breakdowns and implementing these discoveries in practice, she hopes to optimise healthcare delivery for all – but particularly marginalised and minority groups.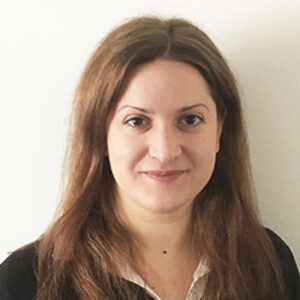 Dr Lida Zoupi
Simon's Initiative for the Developing Brain/Centre for Discovery Brain Sciences
Lida is a neuroscientist. She has a degree in Biochemistry & Biotechnology and an MSc in Molecular Biology & Biomedicine. She obtained her PhD from the University of Crete in Greece, focusing on the interactions between axons and glia in models of demyelination. She joined the University of Edinburgh in 2015 as a postdoc in Prof. Anna Williams' group working on synaptic changes in progressive multiple sclerosis. As a Chancellor's fellow at the Simon's Initiative for the Developing Brain and the Centre for Discovery Brain Sciences, she aims to understand the mechanisms with which myelin shapes network function in neurodevelopmental disorders.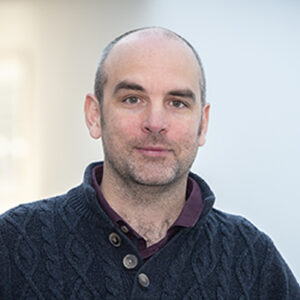 Dr Oriol Xandri Canela
The Roslin Institute/MRC Human Genetics Unit
Oriol's research vision is to empower researchers by enabling them to analyse large and complex genetic datasets interactively and without them requiring technical skills or access to individual-level data. Current obstacles to extract value from large datasets include data's unprecedented size, complexity, and restricted access (relating to privacy concerns, economic interests, research limitations, and multi-institutional data fragmentation). Oriol plans to use his extensive experience in developing high performance computing tools to address some of the major challenges in the field. Ultimately, he wants to establish himself as a leader in providing genetic analysis solutions, both from an academic and a commercial point of view.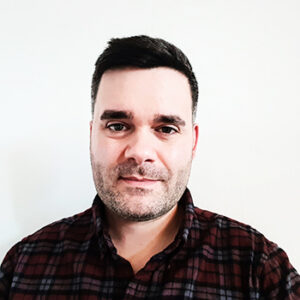 Dr Rafael Gois De Almeida
Centre for Discovery Brain Sciences
Neurons communicate with each other and with other cells in our brain by releasing neurotransmitters at synapses, but they can also release neurotransmitters away from the synapse. With a Chancellor's Fellowship, Rafael aims to find out what roles this 'non-synaptic' release plays in the nervous system, what are its underlying mechanisms, and how it contributes to neurological disorders. Rafael uses the small and transparent zebrafish embryo to study non-synaptic release, since we can image this phenomenon non-invasively and at the same time determine its effect on neural circuits and behaviour.
Dr Samanta Mariani
Centre for Inflammation Research
After a first postdoctoral period in the United States where she studied adult leukaemia, and a second postdoc at the University of Edinburgh on developmental immunology/haematopoiesis, Samanta has been awarded a Chancellor's Fellowship to study the role of embryonic macrophages in normal and malignant haematopoiesis . She will begin by studying the possibility that embryonic macrophages become leukaemia-associated macrophages during the onset and the early progression of MLL-AF9 infant leukaemia, with the final aim of finding new therapeutic strategies to treat the disease. She will also explore the role of embryonic macrophages in steady-state haematopoiesis to understand how they contribute to haematopoietic stem cell generation.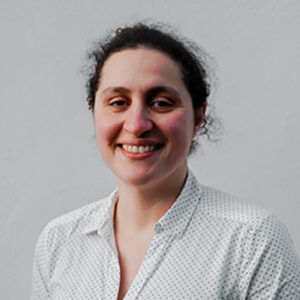 Dr Stella Mazeri
The Royal (Dick) School of Veterinary Studies/Roslin Institute
Stella is a European specialist in veterinary public health and population medicine, with an MSc in Public Health Research and a PhD in Veterinary Epidemiology and Parasitology. Her main research focuses on understanding drivers and improving control of zoonotic diseases, particularly in Low- and Middle-income Countries. As a Chancellor's Fellow at The Royal (Dick) School of Veterinary Studies and the Roslin Institute she aims to use a mixed-methods approach to address key challenges towards elimination of canine-mediated human rabies deaths.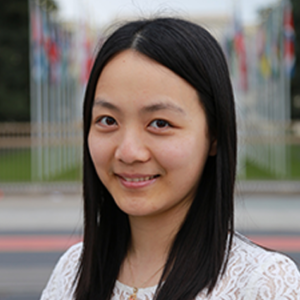 Dr Ting Shi
Usher Institute
Dr Ting Shi is an epidemiologist with a particular interest in global respiratory epidemiology. She has developed wide international recognition through her successful work with international collaborators. During Chancellor's Fellowship, she plans to continue developing her career within the important field of respiratory epidemiology and related health services research and modelling. She will develop and apply innovative research methods to large-scale multi-centre datasets to improve the safe provision, efficiency of healthcare and health service planning for people with respiratory infections. Her vision is to become a Clinical Epidemiologist with globally influential research portfolio, undertaking interdisciplinary research programme in respiratory medicine.
Read more about the Chancellor's Fellowships