"PAINT" was our second project of the year, we were set to explore painting as a contemporary and abstract medium and use it in a way that expands out of our comfort zones. The three-week project began with recycling our sculptures from the previous project to create recycled supports to paint on. We also used the Free Use Hub to find different kinds of supports of different shapes, materials and sizes.
I began with taking my reference pictures, these images included a lot of natural and soft-coloured backgrounds set in forests and outdoor areas. This inspired my idea of creating paintings using cold tones and using paint to display the visual changing of seasons.
Reference examples: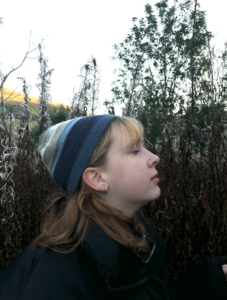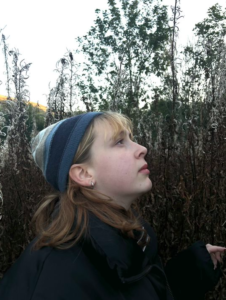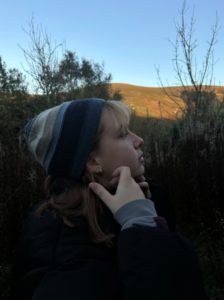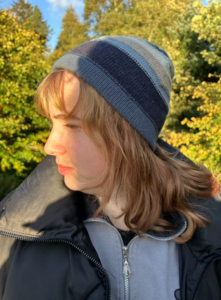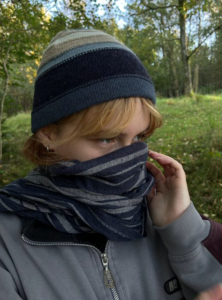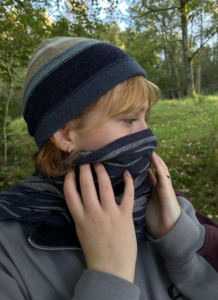 I then began exploring using these references and working with the idea of painting with cold tones. I didn't sketch or initially plan my paintings; instead, I went straight into it to explore and experiment with new ideas.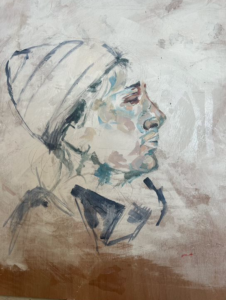 I started the painting by testing out contrasting colours to compliment the skin tones, you can see the use of blues and greens that stand out and blend into the skin.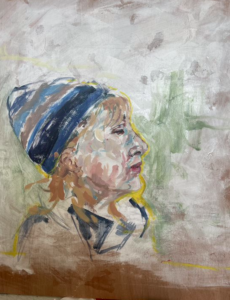 Further experimenting and starting to play with the background and use of lines with complimentary colours. I kept my paint loose and focused on creating texture and movement instead of a realistic portrait.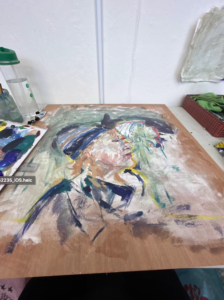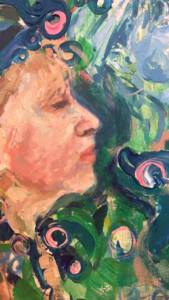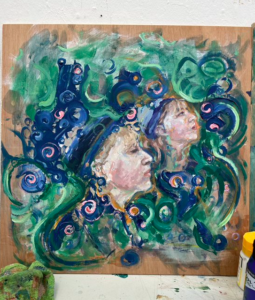 Close-ups and progress images.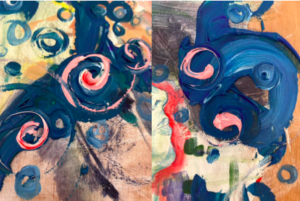 Details using acrylic thickening mediums with a pallet knife.
~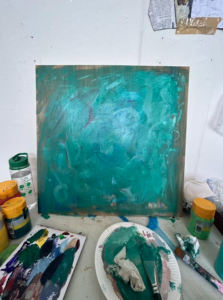 Using my second wooden board I started to loosely paint on a cool blue tone as my background, again keeping my paint strokes fluid and expressive.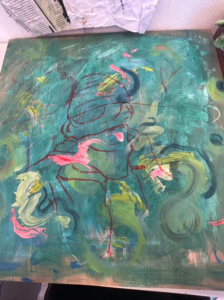 I added the outline of my sketch along with some thick areas of paint. To do this I used a thick acrylic modelling paste medium mixed it with my paint and applied it with a pallet knife. I gradually layered up the medium, allowing it to dry each time.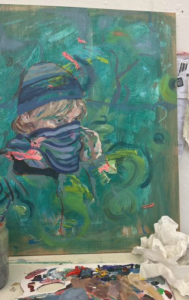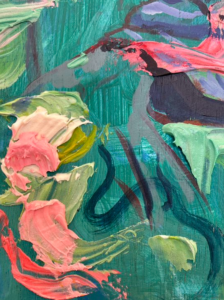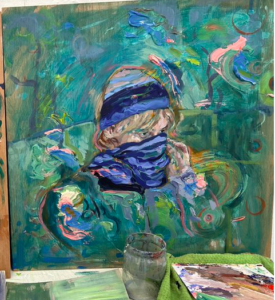 Some close-ups and process images of my second painting.
~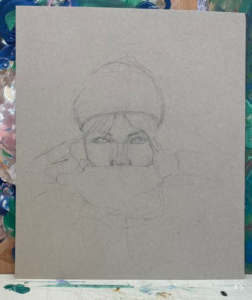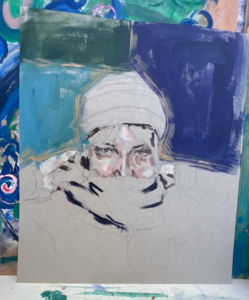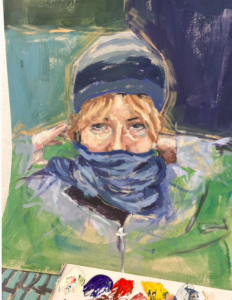 Using card, I started to paint a smaller piece to contrast the size and shape of my first two paintings on wood. I approached this painting in a similar fluid style and started to play with harsher shapes and lines in the background, unlike the other paintings where I was using much softer shapes and curves.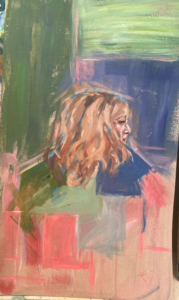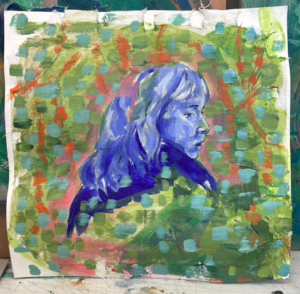 To finish off my painting project, I did another painting on card, following a similar style to the previous paintings on card and then I did an experimental painting on canvas material, again using acrylic thickener and a pallet knife.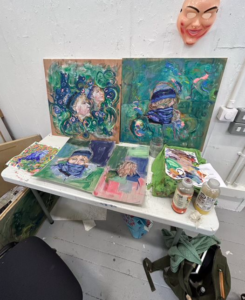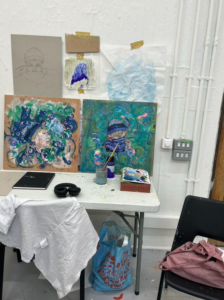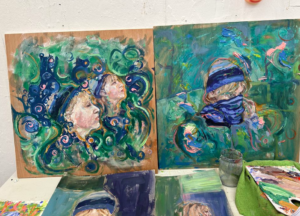 Studio images!