This October I had the opportunity to volunteer as part of the Halloween Mural team for The Café, the on-site café within the Edinburgh College of Art. I had previously seen last year's mural during an ECA facilities tour- which I loved- and jumped at the chance to contribute to the project! I was one of five first year fine art undergraduates who made up our team, along with Cally, Imi, Iona, and Leonie.
Supplied with art materials and complimentary drinks from the Café manager Lita, we got to work on the 19th October and finished on Sunday 22nd ready for opening on Monday. After making a digital plan as starting point for our design, we used watered-down gouache paint of various Halloween-themed colours such as black, purple, red, orange, green and white -which were applied with paintbrushes- to create the mural. Masking tape and sheets were laid prior to painting to protect the windows and surfaces. We also decided to use a bold outlined and block-colour style to produce a more visually effective design that would be clear from a short distance, and composed the imagery to allow for visibility through the windows and to create a flowing, cohesive outcome.
In order to work effectively as a team under time constraint, we worked on windows separate windows as well as collaboratively, discussing ideas for imagery and narrative within the painting. We also ensured that everyone was able to execute their individual ideas into the work, such as Imi's skeleton in a blood pool, Iona's graveyard, Leonie's cats and my monster teeth/flying eyeballs.
Progress shots: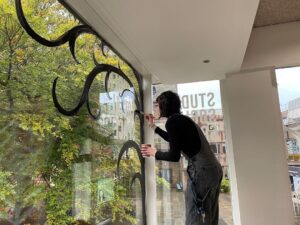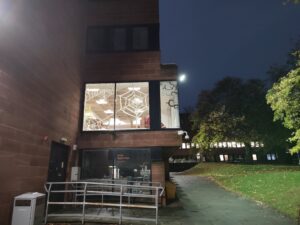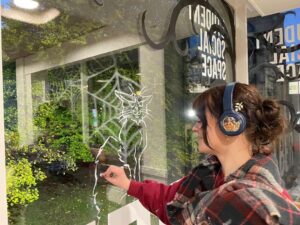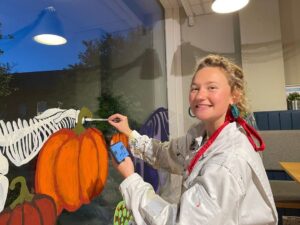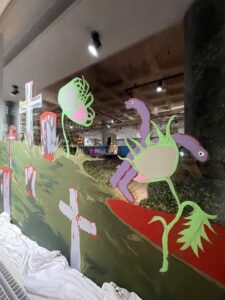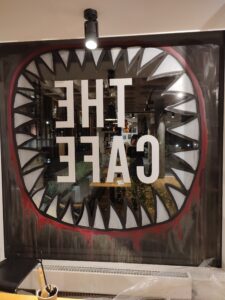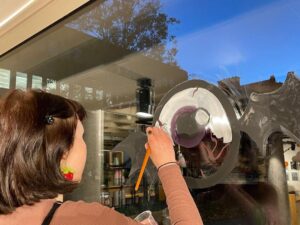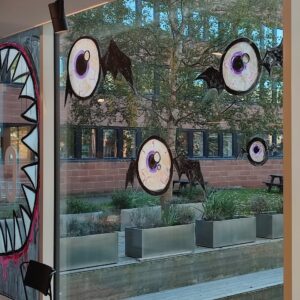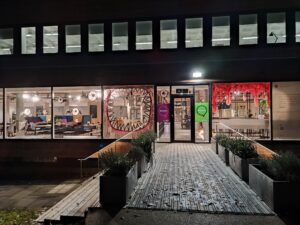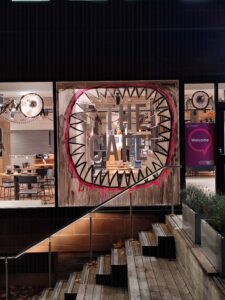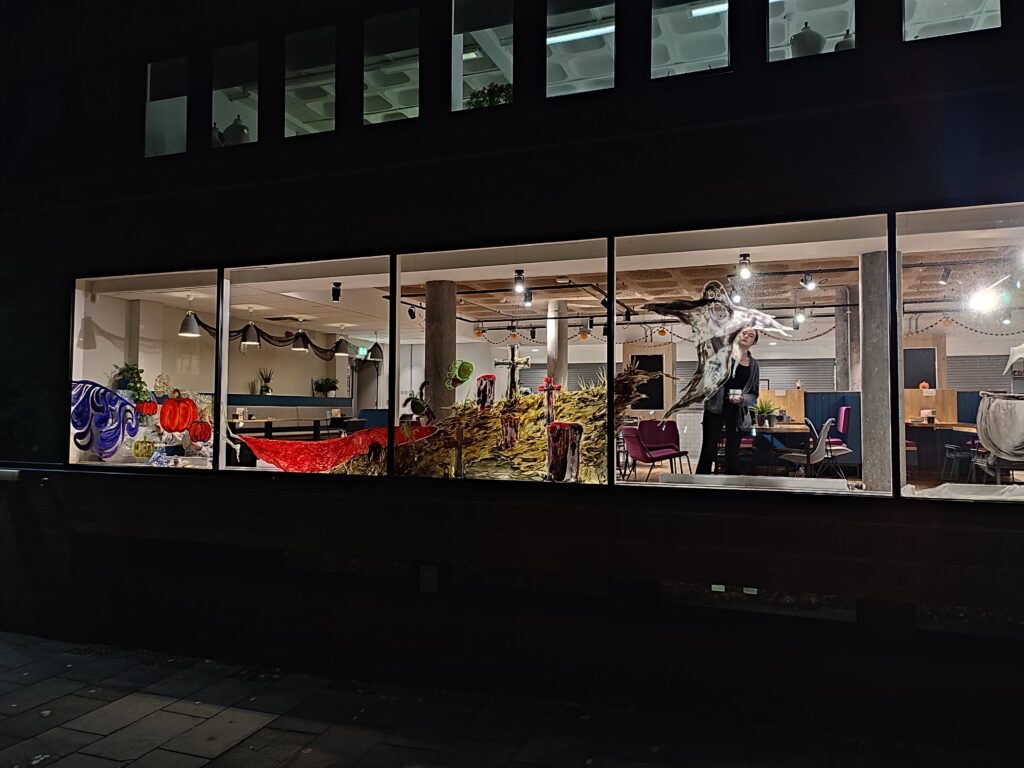 Overall, I really enjoyed working on this project. It gave me the opportunity to create art collaboratively in a commercial setting, viewed by both ECA students and the public, while also using mediums and processes which I had not previously experimented with. Following the mural's success, we will also be painting the first Christmas mural this year with an expanded team in preparation for the holidays.
Happy Halloween!