CALTON HILL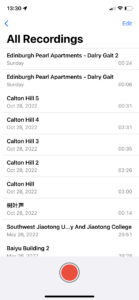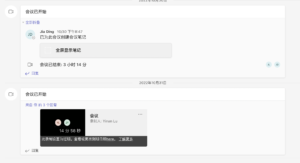 When I first came to the sprint "Beyond the visual", I was thinking about a Chinese singer's song, with no lyrics, named "CANCER"(https://youtu.be/rlBRQlcYktU). The singer's name is Chenyu Hua, and he embodies the cancer cells division and differentiation in his flexible voice with sharp sounds to show the pain the patients were suffering. 
I think Cancer and Blue have the similarity, which using other senses to replace one sense to convey information beyond language. Audio is a suitable alternative to visual, in my opinion because people can encode more than one kind of information in one voice and the receivers can get many contents in one decoding. It is similar to the visual that people would have information effectively to avoid their impatience. When I was watching the Blue I found myself being impatient because I expected to find any changes in the film. This may also reflect a kind of attitude to other patients: healthy people may lack the ability to realize the internal changes in patients' body due to the appearance and the difference or rather wide gap happens. Healthy people can't see the pain and patients can't describe the pain in language. So in my opinion, Derek Jarman conveyed his pain in a smart and tangible way, having audience listening for a long time. As Sontag Susan said: " Cancer is first of all a disease of the body's geography, in contrast to syphilis and AIDS, whose definition depends on constructing a temporal sequence of stages."(Sean Sontag, 1988, p.108) Because of the disordered external condition, patients have no idea about which part of his or her body would hurt but they would be more and more painful with time goes. This uncertain pain is the sound in Blue. Listening to the sound is to feel his pain. It is a gentle method but also a cruel method, because he makes a healthy person lose his or her sight and listen to enigmatic sound. Just like he was forced to lose his health.
Thinking about the topic "Beyond the Visual", I consider this word "beyond", whether we would replace the visual method completely or we would also consider about the blur. From a medical point of view, visual impairment is not just to lose his or her sight,  but also blurred vision, achomatopsia, tunnel vision and other symptoms. So we should also pay attention to their feelings in art. So without audio methods or other sensory ways, using different visual works or machines can also help. Art works with only black, white and grey provide normal people with a chance to put them in the visual impairment position to get in touch with the world. Or creating a machine that can change color, correcting colors or disordering colors in order to see the world in a different color. So I think there are still limitations in breaking the traditional presentation. How to create new methods or make full use of what already exists to create art work for visual impairment people is also a responsible artist can do.
When we arrived at Calton Hill, we found that it was hard to record the trip without visual methods clearly and accurately. I tried to collect some grass to squeeze out juice and keep its smell. But I had no machine to retain it fresh. And the grass smell was vanished in the refrigerator so I found there were many limitations in this record process. After talking about the theme of this trip, we finally decided to use audio clip, which also included two peaks of wave to show that anyone or any item can be the center of the world and other else are just the points approaching you and leaving you. Everyone is equal. So we collected audio clips using our mobile phones and then we had a meeting to allocate tasks then we shared our work with our class. During the whole process, I felt a deep sense of incapability in creating ideas to record this trip. In my opinion, in the five sensory methods, gustation and smell are the most difficult to record an outdoor trip. Besides, without professional machines like recorder or rubbings, our record to the Calton Hill is just "an activity", but not an art assignment. "Technology would limit the art development", what my friend told me is reasonable. Art creation is based on various fields, imagination, knowledge background, materials and technology and so on. Technology gives artists more ways to produce devices or to present, which is a kind of vertical art development. 
I was doubtful even self-doubt when our class went into presentation because I was not sure whether our basho did this record so complicated that we went into a wrong direction. At the beginning of our trip we decided not to just record the sounds or the rubbing because those were easy and didn't fit the bill. We were also inspired by the video talking about human and the sea,  ([accessed 23 August 2018]. Bibliography Cuerdo, Joshua, Baroque and Rococo Architecture, online video recording, YouTube, 21 February 2017,) so we planned to discuss the relation between visitors and Calton Hill. Visitors go to the Calton Hill, which also means Calton Hill faces human.   Therefore I constructed the clip to show that the view center can be everyone. But when I watched other groups I fell into self-doubt—whether we thought about this record too complicated and actually we should have recorded the sounds purely and categorized them. This is what I need to go over.