Play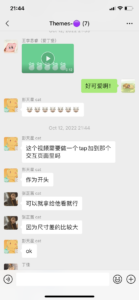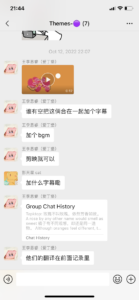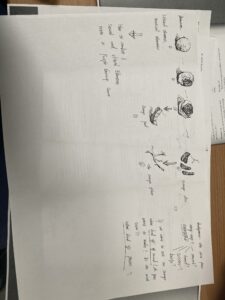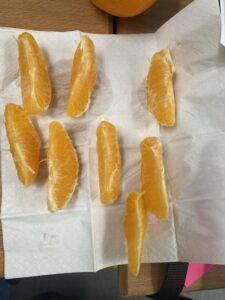 "Game is a space where all people all players can enjoy it and can achieve themselves with no stress."is brought forward in the 《Play Matters》and I take this idea as a more accurate definition of 'PLAY'. In the traditional opinion, play is just entertainment for relaxation or "a waste of time" but the writer makes a distinction between  play and entertainment. Entertainment is normal and for relaxation or diversion and the play is a high level, including social action、reaction、social roles and roll play and so on. "Play" is also a living method but not living in reality. This definition makes me remind what Azuma Hiroki says in the 《Database Animals》:"The world in the anime or game is a totally imitation of the real world, where otaku can become any roles they want and do anything to achieve their goals and fulfill their sense of belonging which they don't have in the real word." I am not sure if there is more and more pressure on people and they have to face and manage a great deal of difficulties and barriers right now in the UK but that's what people especially young people are experiencing in East Aisa. So they devote themselves in the games、anime and novels, which can provide them with a free space to experience another kind of abnormal life. In this way, the definition we are talking about is changed, from a kind of pastime to a medium, having players make their fancy come true.
Designing the rules or principles in the play to convey the players' attitude or Weltanschauung is what 'play' trying to do. This kind of method has been used in the "sand box games", which have different gaming constructions and leave space and constructions for the players to create on their own, giving them a sense of control.  I think constructions like sand box games have the advantage of collecting user' feedback. Because the designers just design and encode the constructing foundation and materials and what works would be created depending on the players so players can give feedback during the playing process and players can also communicate with each other to share and display their works. They can also give the developers new ideas to supply and update the materials for players to use in their construction. In the cycling of feedback and update, the game is also updated and keeps pace with the times.
When our group first got the "orange assignment", we were shocked that what we should do.   So we searched this artist and we found the Fluxus, studying the experimental action. We just chose some methods we can do in the classroom and followed the steps  to "play oranges". During the process of peeling oranges and eating orange, one of our group numbers pointed that whether the steps of eating an orange were set in stone or not. So he drew a series of pictures to show what part of orange can be eaten——not only the pulp but also the fiber, only eating fiber and the peel. In this way, everyone can have their own way to eat the orange. After sharing our idea with Jake, we had an online meeting talking what we can do further starting from the orange.  We chose a topic, the "sounds of orange", consisting of the sound of peeling, the sound of chewing, the sound of hitting against the oranges,  the sound of cutting and so on. By collecting many kinds of sounds related to oranges, we planned to create an interaction game to convey one viewpoint: you can have your own steps to eating an orange. You can eat it with peel or you can just eat the fiber and throw the pulp away. There are no rules or scores in our game, what sequence you choose to eat an orange is the only needed. So our members were divided into some small groups, one collected the sounds, one collected the images of oranges, one designed and constructed the game on the principle and one wrote introduction. On Wednesday we made it.
After we constructed the game, we were thinking about the relation between eating and hearing. Human beings have the digestive system and have the sense of hunger and they need to eat real food to fulfill and take in energy. But what if they can't eat or have no ability to digest? Transfusion is a common way in the modern medicine but what if there are no blood vessels? So our group put out a viewpoint: can human use hearing to replace eating?
This aims to fulfill the sense of eating desire and acts as an alternative. We were imagining  in the cyberpunk times there are more artificial organs in the human's body or there are artificial humans. All of them have the humans' mind and feeling of eating food or the sense of eating food is necessary but they have no digestive organs to support them to have a real eating action so they choose to hear the sounds of eating something to satisfy themselves. There is an acting ancient idiot in China: "Drawing a food picture to relieve the sense of hunger." This way is "Hearing the sounds of food to relieve the sense of hunger."
When going into the completely digital society, everything is made of codes、datas and machines, and all sounds of food, even sounds of anythings like chewing a desk or swallowing a piece of scale are all encoded into datas. When humans or artificial humans would like to "have something in their body" they just pick up a particular data and listen to it. At that time, everything can be "eaten" by hearing. But this is an extreme situation and we just imagine it. 
During the process, I was thinking about the position human are having in the society and what sense of belonging they can gain in their life. I have a strong feeling of margin or indifference in the daily life not because of the relationship but the methods to get in touch with the world. The computers、the datas create big space for people to access resources whenever or wherever they are. Except for the convenience, people have less opportunities to  get in touch in reality so they have less opportunities to get involved in the real world so they may feel more lonely. In this way they need another space to achieve themselves or to experience different roles. "Play" is the choice.