My Work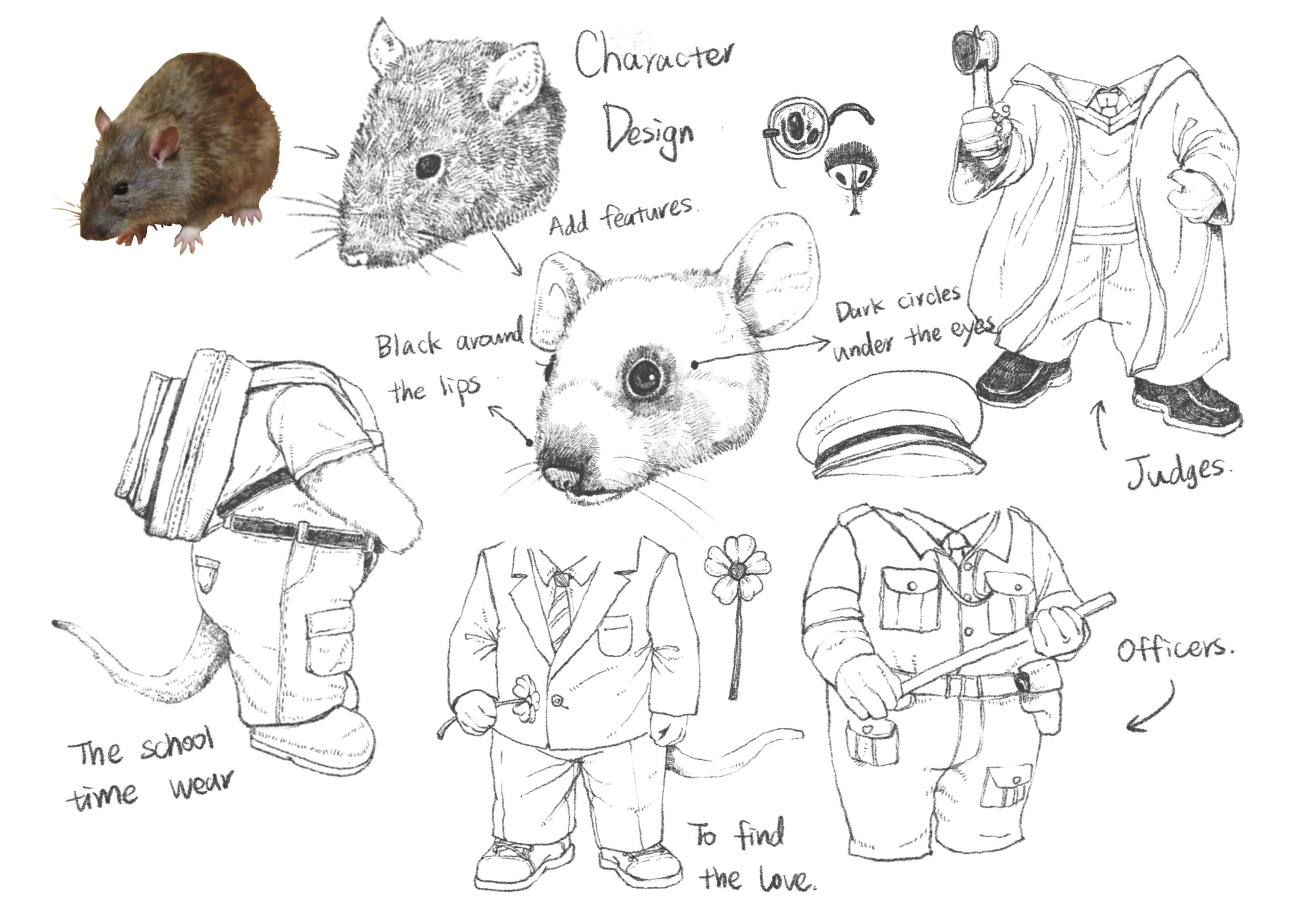 This project was originally inspired by a French short film(https://youtu.be/02L3D7B4r_w)I saw where a boy stands in front of a mirror and every time he lowers his head and raises it again it is a different age. I wanted to do a series of illustrations depicting the changes in a person's life, but I thought it was a simple idea at the time.
Then I read about Shakespeare's 'All's Well That Ends Well' in which he depicts the seven stages of life through the characters, and I came up with the idea of a stage in my mind, where the different stages of life are compared to the performances on stage, while the audience on stage seems to be unconcerned with the story on stage, as they sit in the audience and mingle. Slowly the audience dwindles and eventually only one person remains, and he is also an actor on stage. In the first four performances, there are two figures at the back of the stage, a metaphor for our parents watching us grow up as an audience for the first half of our lives.
I used the seven stages of life delineated in Shakespeare's All's Well That Ends Well as a story line and made some sketches to capture the idea.
I chose to see the story on stage from the perspective of the audience and to watch the movement of the audience in the auditorium. For the composition I borrowed from Chinese artist Jingzhi Yong's work Windtalkers. The final work is a black and white illustration made in pencil.