The first lecture has brought to our attention that designers have an important place in the world and they are often criticized for contributing greatly to environmental issues. However, designers can also help fix the issues created within the industry.
How can we help create better, more sustainable designs?
The starting point is understanding our place as human beings within the world. Perhaps this will engage us in being mindful bodies who occupy the same planet. Nature provides for us and we, in turn, should care for it.
The text 'Environmental Histories of Design: towards a new research agenda' by Kjetil Fallan and Finn Arne Jorgensen, begins to explain how essential design is for our world. Contemporary society is surrounded by a myriad of designs. We have developed concepts, such as Anthropocene design, which distinguishes artificial design from natural human-made design. The impact humans have had on ecology and ecosystems is largely connected to artificial design. Understanding the history of our industry and how it has affected our present is fundamental for solving the environmental issues we now face. An example taken from the essay of Fallan and Arne Jorgensen is the 'plastic pink flamingo' designed in 1957 by Don Featherstone. This example shows how plastic was considered at the time. Plastic started to be the primary material used to mass-produce commercial products. In the post-war era plastic was considered better than natural materials, as it was cheap, sturdy, and easy to produce. The lack of awareness about the impact of this material brought many issues that affect our environment in the present day. The main issue of plastic material is that only 9% can be recycled and all the rest is damaging to the earth, especially our oceans.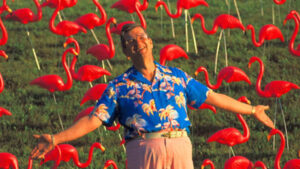 I believe that if we all learn from our past mistakes; we can have a better and brighter future.