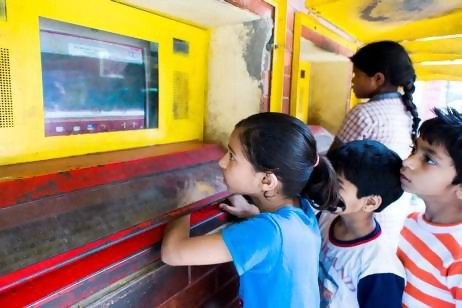 Pischetola (2020) explores the relationship between technology adoption and a teacher's beliefs concluding 'the most innovative teachers are those who conceive ICT as a cultural artefact, have an ecological view of the classroom, and translate their intentions into actions, facing uncertainty and possible failure' (Pischetola, 2020). The link between pedagogy and epistemic beliefs is a key one that wasn't addressed by the UK government in its Digital Education strategy (DfE, 2021). Too often school cultures view technology as a content delivery tool that became paramount for remote teaching during COVID lockdowns. In my organisation there is a vision from IT (Chief Information Officer) to have the digital embedded as part of the hybrid space; this inevitably has an impact on pedagogy. So essentially, we need the pedagogical needs to be driving the technological infrastructure. The technology will need to be upgraded due to the security issues it poses and the recent cyber attack which brought the Federation to a standstill. However, how this then supports developments in pedagogy will need to be explored. Pischetloa (2020) doesn't consider the role of examinations and how schools are assessed shapes the thinking of many teachers and school leaders who may value digital skills and literacy but in terms of priority, rank exam performance higher. We end up with situations in which technology is used as a file repository system (Rienties et al., 2016). Also, in discussing hybrid spaces, Pischetloa (2021) missed the issue around boundaries to 247 learning spaces in the impact it may have on student/staff wellbeing which have been at the forefront of the pandemic (Mental Health Foundation, 2020). Pischetola (2020) ends her paper with two very vital questions: why some teachers more than others rethink their practice? How can we foster teachers' reflection and change of beliefs to innovate teaching through the adoption of ICT? 
References 
DfE (2021) Realising the potential of technology in education: A strategy for education providers and the technology industry. Available at: https://eu01.alma.exlibrisgroup.com/leganto/readinglist/citation/32197485640002466?institute=44UOE_INST&auth=SAML (Accessed: 31 October 2021).
Mental Health Foundation (2020) Returning to school after lockdown, Mental Health Foundation. Available at: https://www.mentalhealth.org.uk/coronavirus/school-guidance-for-coping-with-coronavirus (Accessed: 15 November 2021).
Pischetola, M. (2020) 'Exploring the relationship between in-service teachers' beliefs and technology adoption in Brazilian primary schools', International Journal of Technology and Design Education [Preprint]. doi:10.1007/s10798-020-09610-0.
Pischetola, M. (2021) 'Teaching Novice Teachers to Enhance Learning in the Hybrid University', Postdigital Science and Education [Preprint]. doi:10.1007/s42438-021-00257-1.
Rienties, B. et al. (2016) 'Why some teachers easily learn to use a new virtual learning environment: a technology acceptance perspective', Interactive Learning Environments, 24(3), pp. 539–552. doi:10.1080/10494820.2014.881394.