Blog 6- Drawing light
Drawing lights on a Diagram was the most enjoyable thing  I have done to date in my lighting course. It gave me a true idea of exactly what was necessary when planning lighting in a space depending on the function of the space. It was interesting to figure out a plan as if I was a professional. This sort of exercise will help me down the line as my Major is Interior Design and so knowing how draw out a lighting plan will help me make proposals to different clients for different projects.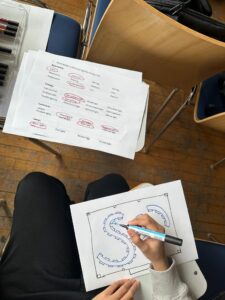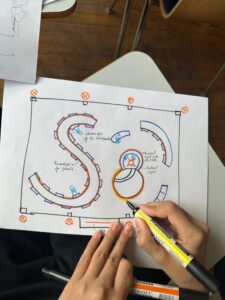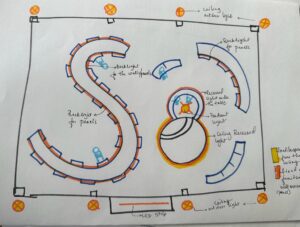 We were first given the site, a space known as Philip Johnsons Glass House, located in new Canaan. This cuboid location was the site given to the whole class and then we were split into small groups and given a function. My group was given a perfume retailer. We then had to create a lighting plan that would suit the functionality of the space.
Since the space was a square we thought it could be fun and interesting to insert curved shapes inside to contrast and flow around the space. Since it was a perfume retailer we needed loads of shelving systems as well as backlit stands to ensure the product on the shelf stood out.
Another aspect we had to think about was that all the walls were glass so we wanted to create some crevices that would enclose some darkness to allow the lighting behind the shelves to shine. This unique space has a wonderful landscape surrounding it so my group thought it was important to light up the space from the exterior to show the architecture.
Upon reflection, since this was our first time drawing a lighting plan I think we communicated out idea well and this was a useful exercise to help me develop my plans for my final project as it has shown ,me how to lay lights out on a diagram.