Blog 1-Hi, I'm Dermot and this is my weekly Blog for 'Lighting Design for Spaces'
Blog 1-Hi, I'm Dermot and this is my weekly Blog for 'Lighting Design for Spaces'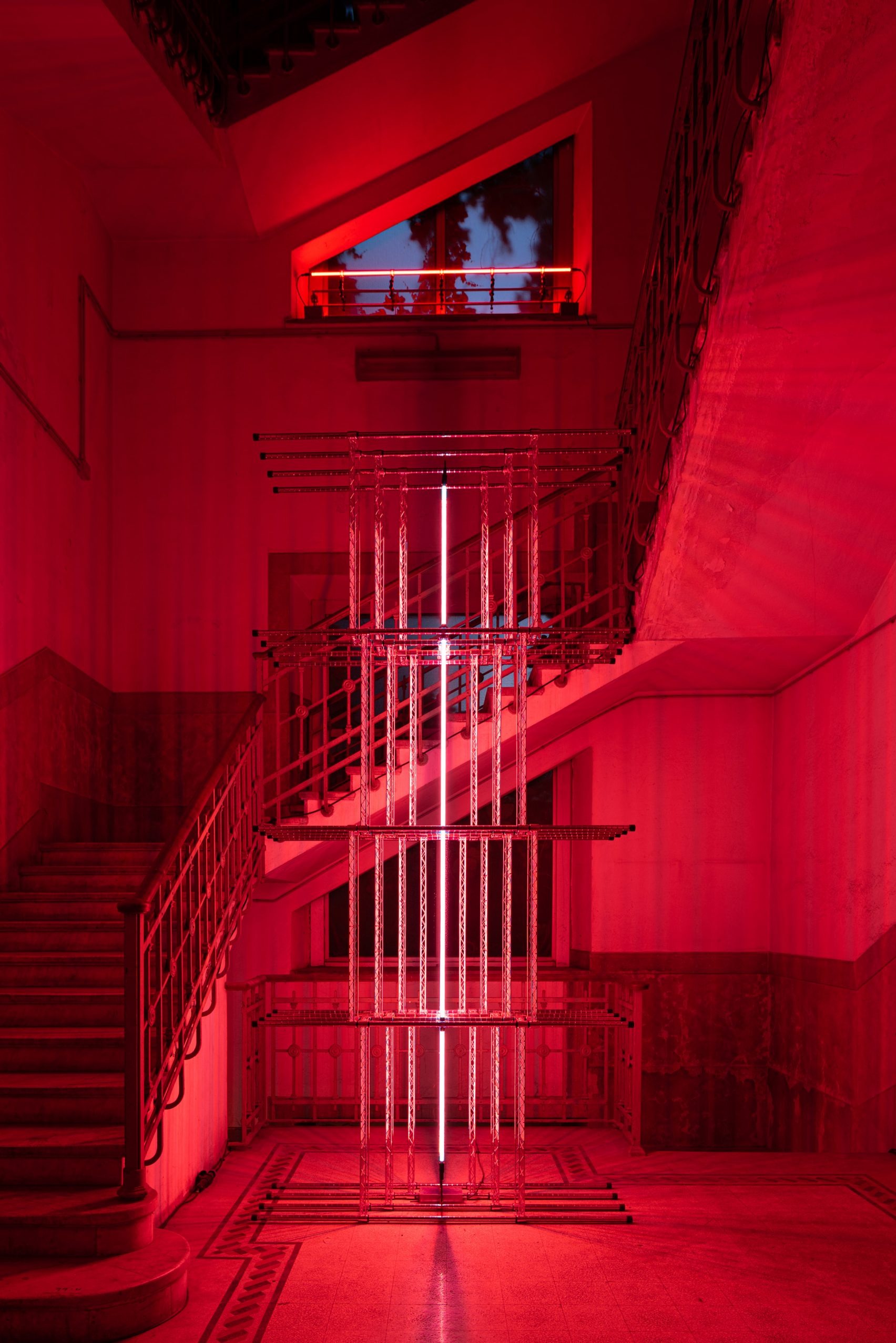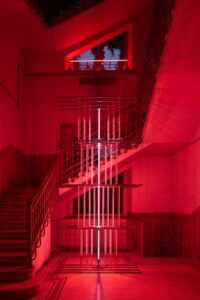 For my first class, my fellow students and I were asked to find an image of lighting that we really liked and share it with the rest of the class. I chose this design by a design duo called 'The Back Studio'.
I chose this cool design because of its irregular shape and its choice of colour and placement in the space. It creates a really intense atmosphere, like a club.
The structure is made of prefabricated components, consisting of old shelving with a gas neon tube up the middle. The fact that it was placed on the ground and lit up the way really caught my eye, as in spaces like this lights would usually hang from above like a chandelier. This was not the only light in this instalation exhibition, but it stood out to me the most.
For my final project, I would like to develop a form of lighting exhibition where students can display their work but also a space where the lighting itself is part of the exhibition. In my experience light is most impactful when it is dramatic or intense and so by creating s space like this I can take my own approach to a concept using what I have learned and my research findings on other exhibitions.
The rest can be found through this link: https://www.dezeen.com/2022/08/02/the-back-studio-neon-lighting-installations/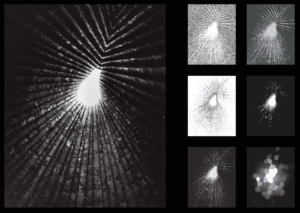 This is an image of a source of lighting given to us in our first class, we were asked to recreate them in a medium of our choice. I experimented with different filters and effects to explore how the light would look in different visuals.
This proved useful and I think it made the image of the light more exciting to see in different formats. Adding these effects and changing the format it completely changed the atmosphere of each photo.
By using different illustrator and photoshop I was able to delay a series of completely different images. I want to take this approach on some atmospheric visuals in the final project as I feel it is a very affective way of communicating the mood of lighting and colour in a space.
One of the most interesting things I learned in my first class was from "10 Things about light'(No 4)  about how the world is polluted with light, it is fascinating to see how much natural beauty in the sky we are missing out on because of how much we are polluting the atmosphere with light. It was quite sad that it took a power cut in the northeast area of America for people to realise truly how much they were missing out on.
It begs the question. How much light that we use on a daily basis do we really need?
What can be done to stop as much consumption of light?
Do street lamps need to be as bright as they are?
How unsafe would it become if we got rid of a percentage of outdoor lighting systems?
We watched a video on the Phillips 'wake-up' light and how it worked with people in comparison to a standard alarm, and they stated they were able to wake up in a more relaxed way. (Where it is dark for 11 weeks straight). The location of this was in The Arctic. This was fascinating to see as I wasn't even aware that this was a thing, and when I thought back to all the times I complain about it getting dark early. It will make me think twice next time I complain about it being too dark too early. The body clock is an interesting thing and upon reflection, I'm not sure I could survive in this sort of lighting climate and wonder what else could be done for the people that struggle to live like this.
Overall this was a great start to this course. Having learned so many interesting facts in just the first session, I can't wait to see what's next.