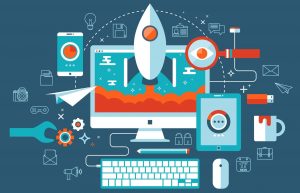 The will for innovation and dynamic change moving into the third year of Covid has waned somewhat. When the reality of lockdown became apparent to senior managers within the K12 private international schools, budgets were reduced in most cases and frozen in some. Here in China, we have been out of lockdown for two years but student numbers within private international schools have not recovered to pre-covid levels. Although budget restrictions are now being eased, senior leaders have remained cautious.
Educational technologists have an agenda that most education managers find hard to reconcile. Both agree that technology has the potential to fundamentally change how educators, students and parents engage with the learning process. The big issue is cost (ROI), timing, training and teacher pushback.
However, taking this into consideration, over the last two years within the group of schools I work, we have introduced some innovations despite the present climate, but have also put other projects on the back burner, awaiting calmer seas. For example, we have migrated all resources to the cloud, moving away from active directories, favouring the domainless enterprise model. We have updated our multi-media aids by removing most projectors in the classroom and installing interactive flat panel displays. Ordinarily these clients would be expensive, however with buying local Chinese brands they are, in fact, very affordable.
Mobile technology is not seen as such a game changer anymore as value for money offsets the benefits somewhat. All schools within the group have tablet banks, but we also implemented a BYOD scheme from Years 4 upwards.
Which emerging technologies do you see as most likely to have a significant impact on your organisation?
The real chatter is around Learning Analytics and Data Mining, where modelling can improve understanding of teaching and learning, helping institutions to learn more about their students, personalising the learning experience to make it more engaging and valuable. Working in tandem with LA are learning environments that incorporate machine learning AI and LMSs (Learning Management Systems). The aim of employing these assets is for learning to not only become personalised but also to deliver on-demand automated open houses 24/7. This echoes Scanlon's paper on contemporary trends in educational technology (Scanlon, 2021).
There is a general view that AI can facilitate effective teaching and learning (Cunska 2020). Research studies by Biswas, Leelawong, Vye and Vanderbilt (2005), suggest positive outcomes where teachable agents have helped to reduce learning barriers. Tutoring systems can provide learners with rapid feedback and enable stimulating interaction (Addey, Sellar 2019). Properly engaged, AI systems can support differentiated teaching and learning, facilitating a positive teaching and learning experience.
As a group, we are also looking into Micro Credentials, also known as Nano Degrees. These are short courses normally run by top universities that allow professionals the possibility to build on their expertise, develop a new career or evidence skills or experience in a given area. Along with the use of blockchain to validate student academic records, these courses are now emerging as a realistic way of pursuing lifelong learning. The block chain is used to store digital copies of student attainment that future employers or crediting educational institutions can easily request. This adds a layer of credibility to HE courses, which was previously lacking.
What major challenges arise from implementing these technologies?
Revisiting comments made earlier, as a director of technology learning, it is my experience that one of the biggest hurdles to implanting new technologies are teachers with the root cause of that issue, senior management. Teachers have to change the way they inculcate the pedagogies and operating systems that these new technologies afford. To do this, they need time, which means reducing their teaching hours and for that to happen, extra staff needs to be employed. Senior managers direct recruitment and set the priorities of which CPD should to be at the top of the list.
Scanlon's paper on Educational Technology Research: Contexts, Complexity and Challenges brought some very useful considerations on best teaching practises like Engström's Activity Theory. AT encourages communities of practise where relevant context specific group work finds solutions, using mediated tools to achieve an outcome (Brown, Heath, Pea 1999). At optimum levels, AT will create domain changing artifacts. To this framework, I would add Lave and Wenger's Situated Learning (Lave and Wenger, 1991) that suggests students are more receptive to retaining information when they actively take part in the process. Both approaches suit technology enhanced learning very well and can be used as a focal point for CPD, once the senior managers have allocated the appropriate resources.
One cannot skirt around the fact that, as Scanlon says, "educational technology as a field of study recognises that it is deeply rooted in the experiences of practitioners" (Scanlon, 2021), and that understanding the nuanced complexities requires a multifaceted approach.
REFERENCES
Addey, C., Sellar. S. E. (2019); Is it worth it? Rationales for (Non)participation in international large-scale learning assessments.
Biswas, Gautam, Leelawong, Krittaya, Daniel, Vye, Vanderbilt, Nancy, (2005); Learning by teaching: A new agent paradigm for educational software.
Brown, JS; Heath, C; Pea, R (1999); Perspectives on activity theory.
Cunska, Aija, 2020; Effective Learning Strategies and Artificial Intelligence (Ai) Support for Accelerated Math Acquisition.
Lave, Jean and Wenger, Etienne (1991); Situated Learning: Legitimate Peripheral Participation.
Scanlon, Eileen (2021); Educational Technology Research: Contexts, Complexity and Challenges.
Share