This is Part 9 of a 10 part mini-series.
---
Last week Dr Anne-Sofie Laegran set out her 5 top tips for embedding impact into your major research bid.
This week we shine a spotlight on two often overlooked but critical stages of the major research bids application process – the outline proposal and the funder interview. Specifically, we discuss the purpose of these stages, outline what to expect, and offer some strategies for maximising your chances of success.
---
Outline proposals
Importance and purpose
Funders are increasingly requesting outline proposals as part of their submission process. An outline is usually a shorter, more concise description of the proposed research, which is used by funders to:
Check fit to guidance – your outline will be rejected if it doesn't meet the aims of the call or scheme.
Gauge levels of interest – invitations to submit a full proposal are likely to be limited, only the highest quality outlines will make the cut.
Plan and manage budgets and success rates – a funder has a limited budget and doesn't want to waste applicant's time. They usually invite outlines that total about twice the budget they have assigned to the call to ensure the success rate is reasonable, and there aren't lots of teams preparing bids that won't get funded. If there are a high number of good quality outlines, the funder might use this to plan another round of a call.
To be successful, you will need to plan the project to a level comparable with that of developing a full application. A mediocre outline makes it easy for reviewers to reject your proposal, your job is to convince them to say yes!
Information and resources to help you plan your major research project are available from the project planning page of the major research bids toolkit.
Hints and tips
Meet the funder requirements. The criteria for assessing major bids is likely to differ between the outline and full proposal stages – be sure to highlight those elements which will maximise your score.
Be focused and concise. Your outline needs to communicate all the key aspects of your project, from vision to delivery, the headline budget, and who you plan to work with. Hint: don't leave it too late to engage and recruit collaborators, they need to be on board from the very beginning.
Grab the reviewer's attention. Communicate your big idea with passion and enthusiasm, spell out what is novel about the proposed research, emphasise your unique selling point.
Lock in your budget. Funders need certainty on their planned investments and therefore expect minimal change to project finances between the outline and full proposal stages. Get in touch with your named research funding specialist at the earliest possible stage for expert help and advice with costing your major research bid.
Consider your audience. Not all outlines are reviewed by disciplinary experts, so write with a range of reviewers in mind. Funder staff, for example, will be interested in how well your outline aligns with the funder strategy and whether it meets the call criteria.
Head over to the top tips & how-to guide page of the major research bids toolkit for a complete guide on how-to write an outline proposal. Here you will also find top tips for optimising funding for your major research bid.
---
Funder interviews
Importance and purpose
The final stage in the major bids application process is likely to involve a formal funder interview. Its purpose is to assess the proposal in more detail, particularly how the applicant team work together, the novelty of the idea or approach, and the leadership of the senior team members.
Reaching this stage should be taken as sign that your proposal is highly fundable – the interview process is time consuming for funders, and they don't want to waste time interviewing people who don't stand a good chance of being funded.
Preparing for interview can be a daunting task, but it's worth remembering that the panel are not looking to catch you out. Instead they will be looking for you to demonstrate the novelty of your proposal, and for you to show them how excited you are about the proposed research. Think of it as your golden opportunity to pitch your big idea to a group of people actively looking to invest in major research projects.
Hints and tips
Familiarise yourself with the format. Make sure you fully understand all aspects of the interview, especially the format, timings, panel membership, and assessment criteria. Try to find out the specific rules for technical questions – some funders allow them, others don't.
Practice your pitch. Organise at least one – preferably two – mock interviews to practice your delivery and alleviate those interview nerves. Closely follow the format of the real interview and stick to the time limits. It can be useful to ask someone to manage the process for you so you and your mock panel members can focus on asking and answering questions. This person can also feedback overall impressions of your performance.
Reflect and perfect. Record mock interviews and listen to them again at a later stage. What went well? Where did you stumble? How might you use the panel feedback to improve your performance? Was there anything left unsaid that might sway the panel to fund your bid?
Demonstrate team cohesion. Ensure all team members are present for mock interviews, identify who should answer each question, and practice fielding questions to them. During the real interview, stage manage the questioning by providing a short introductory answer before passing it on to the designated team member – this buys them time to think and demonstrates your leadership as PI, as well as the team dynamic.
List your top 10 key points. As a team, think about the 10 key things you want to get across to the panel at interview, write these down and mentally tick them off as the interview progresses. If you are invited to make a closing statement/remark, include any you haven't had the opportunity to discuss.
For more hints, tips and advice on how to prepare for a funding interview, download the relevant 'how-to guide' available from the top tips & how-to guide page of the major research bids toolkit.
---
Coming up
This week we looked at the outline proposal and funder interview stages of the major research bids application process.   Come back next week for the final blog in this series, where we hear from principal investigators and research support professionals about their experiences of developing and running major research bids.
Keep up to date
Avoid missing out on the final installment of this Blog series by subscribing to the Edinburgh Research Office Blog. Make sure to also bookmark the major research bids toolkit homepage for easy access to the materials highlighted thus far, and to stay up-to-date with the latest major research bids content.
---
Authors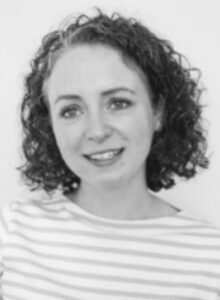 Alex Peden is the Research Strategy Manager in the Usher Institute, University of Edinburgh.  Alex has worked in research development for 14 years, as a Portfolio Manager at EPSRC, as a Research Administrator and Research Development team lead in the research office at Heriot-Watt University, before joining the Usher Institute. During her time at University of Edinburgh she has led the development of the Usher Institute strategy and worked with the Institute of Academic Development to design and build the Research Staff Hub  www.ed.ac.uk/researchers as part of the University's commitment to the Researcher Development Concordat.
Alex is currently on secondment to EPSRC as the Head of Regional Engagement, Scotland.  As Head of Regional Engagement she aims to develop and strengthen EPSRC's relationship with, and understanding of, regional stakeholders including Universities, research and innovation organisations, industry, government and civic organisations.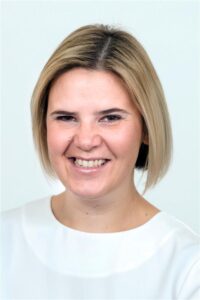 Dr Kirsty Collinge is a Strategic Research Executive within Edinburgh Research Office. She is the lead author of this Blog series and has developed the accompanying major research bids toolkit. In addition to developing and reviewing a variety of major research bids, Kirsty has experience of setting up and coordinating high-value multi-partner projects. Having worked as a post-doctoral researcher on a large-scale interdisciplinary project, she also appreciates and understands the academic context in which major grants operate.
Share