OERXDomains21 Conference Reflection ~ Ifeanyichukwu Ezinmadu
OERXDomains21 Conference Reflection ~ Ifeanyichukwu Ezinmadu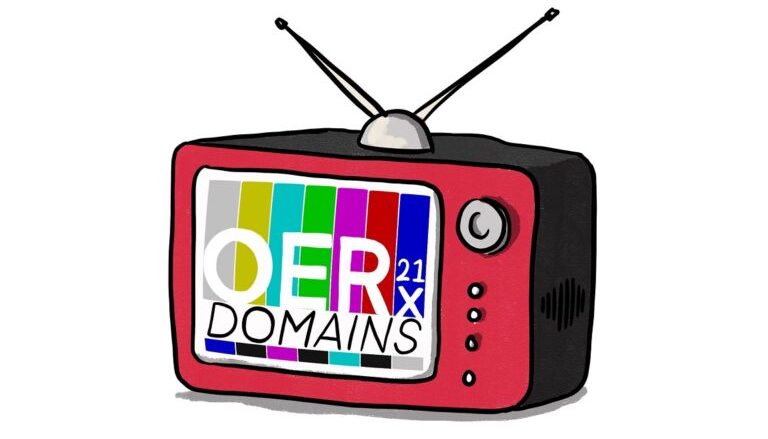 By Ifeanyichukwu Ezinmadu
Attending the two days OERxDomains 2021 conference was a very insightful experience through which my co-interns and I were able to present about the ongoing music theory e-textbook project alongside Lorna Campbell.  Attending other seminars by speakers from around the world further opened up my mind towards understanding OER in a broader perspective and this blog will focus on discussing about three presentations that I find fascinating and relatable to the ongoing project at the university.   
The first in this series is a presentation on "Student – teacher collaboration and student agency when venturing on new grounds" by Angelina Popova (associate professor at the American University of Central Asia) and two students – Zainab Abib and Nadirabegin Zheentaeva. This presentation discusses the importance of including student in the process of creating new educational materials, hereby, creating a resource that is partly by the student and for the students. According to Zainab and Nadirabegin, they analyse that the inclusive nature of developing such educational materials can motivate students towards learning as they feel part of the process. This idea is greatly relatable to the ongoing music theory e-textbook project as the three student interns are to a great extent, left to make major decisions about the structure and content of the proposed e-textbook whilst having Nikki to supervise the overall output as an academic staff with expertise on the subject. Personally, I was able to contribute towards repositioning some of the topics in the table of content to allow for a smooth transition between topics in a way that is simplified for someone new to music theory. Hence, the inclusion of student agency in the creation of the e-textbook will not only be transformative for the intern's student – teacher collaborative experience but in extension to other students who will use the final e-textbook.   
The second seminar I attended was about "Understanding OER and Innovation" by Rob Farrow who is a senior researcher at the institute of educational technology at the UK Open University. Prior to Rob's talk, I might have not considered OER as a form of Innovation, however, Rob stated that "Innovation is not outrightly based on developing something new but instead refining / solve challenges on already existing innovations".  Therefore, OER can be considered as an innovation in the educational sector to make learning resources freely and easily accessible hereby cutting down on cost for traditional textbooks. Rob's analogy of the SAMR model for technology integration – Substitution, Augmentation, Modification, and Redefinition – resonates with me in respect to the ongoing e-textbook project which is at a 'Modification Stage' as it is based on restructuring / redesigning an existing music theory resource. At the 'Redefinition stage', the blogging element of this project can serve as a reference point for future OER creation at the University of Edinburgh through granting free access to the documented experience, challenges, contributions, and research of the Interns.  According to Rob, innovation with and through OER can be supported through raising awareness of open alternatives, encouraging experimentation in pedagogy and practice, and thinking and acting at the level of the ecosystem. I believe that the ongoing project at the university embodies all these mediums of supporting OER via its funding from the University's student experience grant.  
The last seminar I attended was led by the keynote speaker, Rajiv Jhangiani, who challenged my notion towards OER through the topic "Curious Contradictions, Open-ended questions".  Rajiv began his presentation by relating the importance of OER in relation to his upbringing in India and studying in Canada. His story made me reflect on my early music studies in Nigeria, perhaps, through OER, I could have had access to more materials that would have been transformative towards my music education as I could not afford to purchase many textbooks due to the high cost.  Rajiv's seminar basically engaged participant to think about OER in different perspectives through questions such as: "What does it means to be open? Is being open a good thing? How can being open also be closed? If open is the means, then what is the end?".   
What does it mean to be open?  
Me: In my perspective I believe an open education resource should be created in a manner that can be easily accessed, easy to use/read and understand, editable, and sharable according to the open license attributed to the book.  
Is being open a good thing? 
Me: I believe that not all resources should be completely open, especially those that contain personal information related to a thing, place, and people who are not aware on how much the information can be used/reused via some of the open licenses of the creative common. To make OER more open, an ethical approach should be used towards presenting information.    
How can being open also be closed? 
Rajiv:  Lack of technical openness through providing editable OER files, videos without caption, images without Alt text, indistinguishable colour scheme for graphs for those with colour blindness, assuming that everyone has reliable internet access, unavailability of OER to be downloadable or available offline, and active data extraction by limiting access through account creation or tracking user's behaviour through data analytics.  
If open is the means, then what is the end? 
Me: If OER is truly open, there should be no end as the same resources can be modified by other users to suit their use, hereby, taking a new form every time someone edit the original version.   
 In summary, the OERxDomain 2021 conference has not only broadened my understanding of OER but also challenged me to think about OER as a multidimensional art. Thank you for reading through my lengthy blog post, and I hope to share more about our ongoing project subsequently. Until then, bye for now.