Open eTextbooks for Access to Music Education: Outputs and Reflections
Open eTextbooks for Access to Music Education: Outputs and Reflections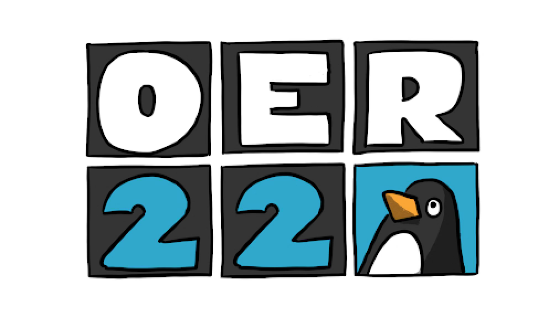 Slides from this presentation are available below.
Introduction
Today I'm going to talk about Open eTextbooks for Access to Music Education, an exploratory open textbooks co-creation project that we ran at the University of Edinburgh from February to October 2021. Together with our team of student interns we spoke about this initiative at last year's OER Conference, when the project as just getting underway, so this year I'm back to reflect on the outputs of the project, what worked and what didn't, the impact of the textbook development on teaching and learning enhancement, and the experience of our student partners. And I'm also going to be introducing the university's new ebook service, Edinburgh Diamond.
But first some background, and if you heard us talking about this project last year, apologies for going over a little of the same ground by way of introduction.
OER and Open Knowledge at the University of Edinburgh
At the University of Edinburgh, we believe that supporting the creation and use of all kinds of open education resources is strongly in keeping with our institutional vision and values; to discover knowledge and make the world a better place, and to ensure our teaching and research is accessible, inclusive, and relevant to society.
This vision is backed up by an OER Policy, approved by our Learning and Teaching Committee, which encourages staff and students to use, create and publish OERs to enhance the quality of the student experience, expand provision of learning opportunities, and enrich our shared knowledge commons. And to support this policy, we have an OER Service that provides staff and students with advice and guidance on creating and using OER, engaging with open education and developing information and copyright literacy skills.
Over the last 10 years, the University has shared a huge wealth of open content with the global knowledge commons, including hundreds of open educational resources, Wikipedia entries, open licensed media resources, research data sets, open journals, historic images from the University's collections, MOOCs, and free short online courses.
University of Edinburgh MOOCs
MOOCs have been a cornerstone of the University's commitment to opening access to high quality online learning opportunities, widening access to knowledge, and community outreach, since 2012 when the University signed its first partnership agreement with Coursera. Since then, the University has launched over 88 MOOCs, running across three platforms, and engaged over 4 million leaners.
In order to ensure that course materials from our MOOCs are easily accessible to all users, high-quality videos from these courses are released under open licence through the University's Open Media Bank, where they can be viewed and downloaded for re-use and repurposing under open licence. There are now over 650 videos from 25 MOOCs available for free download and reuse from the Open Media Bank, with more content being added every day.
Fundamentals of Music Theory MOOC
One of the University's earliest MOOCs was Fundamentals of Music Theory. This course was developed by Senior Lecturer Dr Nikki Moran and colleagues from the Reid School of Music and launched on Coursera in 2014. The course introduces key concepts behind conventional Western music theory, providing students with the skills to read and write musical stave notation, and to apply this knowledge in analytical listening. The Fundamentals of Music Theory MOOC has run continually since its launch in 2014, and over 450,000 learners have participated in the course over the last 8 years, making it one of the University's most consistently popular MOOCs. The continued success of this course demonstrates evident global appetite for musical literacy education by adult learners, and also highlights demand within UK HEIs for fast-track courses in music theory and notation, skills which have historically defined the disciplinary distinctiveness of Music degree curricula.
In 2019, with support from the University's Learning Design Service, content from the Fundamentals of Music Theory MOOC was repurposed to create a new credit bearing on-campus blended learning course for undergraduate students. Key improvements to this course included the addition of learning outcomes addressing students' critical and contextual awareness of the course content, new content addressing global curriculum decolonisation issues around music theory and music education, an extended resource List, and a course textbook, accompanying the video lectures repurposed from the MOOC. Taught by Dr Nikki Moran, this course has now run for three years and is an integral component of the Bachelor of Music (Hons) degree programme.
Although staff and students at the University of Edinburgh have created and shared a wide range of open educational resources, until recently, there has been relatively little engagement with open textbooks, although a number of academics have independently started creating their own open textbooks using Github Pages. These textbooks primarily cover programming and technical topics and are available to access and download from Open.Ed.
Open Textbooks for Access to Music Education Project
In late 2020, Dr Melissa Highton, Assistant Principal for Online Learning and champion of the University's mission and vision for OER, suggested repurposing content from the Fundamentals of Music Theory MOOC to create an open textbook would be a useful way to explore the practicalities and affordances of re-using existing open content to create ebooks. We brought together staff and students from the Reid School of Music and the OER Service and succeeded in securing a Student Experience Grant to undertake a small exploratory project; Open Textbooks for Access to Music Education. This funding enabled us to employ three part time students intern partners, Ifeanyichukwu Ezinmadu, Ana Reina Garcia and Kari Ding, who worked part-time on the project for a period of five months
Aims and Objectives
The primary aim of the Open Textbooks for Access to Music Education project was to explore the potential of providing access to free, accessible, adaptable open textbooks, in a convenient and reusable open format, ideally suited to hybrid and online learning. Using existing content from the Fundamentals of Music Theory MOOC and on campus course, the project set out to create a prototype open textbook, that could be used for undergraduate teaching within the University, and made available more widely under open licence. The development process enabled us to explore and evaluate different open textbook platforms, learn about the logistics and practical process of creating open textbooks from existing content, and whether it will be feasible to extend this to further open textbook projects. This experience is particularly valuable at a time when universities are increasingly moving from print to digital textbooks and are facing rapidly rising textbook licensing costs.
At the same time, the project enabled our student partners to develop valuable digital and copyright literacy skills including an understanding of open educational resources, open licenses and open etextbooks, familiarity with current etextbook applications, and experience of working with existing digital content and educational resources across a range of platforms.
Project Management
Owing to COVID-19 restrictions, the project was undertaken entirely online from March to October 2021. Microsoft Teams was used to facilitate project work and a project blog was set up on the University's academic blogging platform, Blogs.Ed, to enable us to capture and reflect on findings and disseminate outputs. The project was managed by the OER Service and Dr Nikki Moran led the development of the academic content of the textbook. The project team met weekly to plan activities and our interns were encouraged to coordinate their work with each other. Digital skills development about open education, OER, copyright, open licensing and academic blogging was also provided at the start of the project.
eBook Platform Evaluation
One of the first tasks undertaken by the team was to evaluate a range of ebook platforms in order to identify a service to host our open textbook. Our interns evaluated 4 platforms: Manifold, PressBooks, Github Pages, and Open Monograph Press, which the University Library was implementing as the basis of a new ebook service Edinburgh Diamond. You can read our interns evaluation of all four platforms on the project blog.
Given the short duration of the project, and limited ability to get new software running on University servers at short notice and without additional resource, we decided to publish our ebook on Edinburgh Diamond, which was still under development at the time the project was underway.
Edinburgh Diamond
Edinburgh Diamond supports the publication of academic and student-led Open Access books and journals. The service, provided by the Library, helps academics and students publish or migrate their own online monographs, textbooks and edited collections, and provides a hosting platform, training, advice, and technical support. Edinburgh Diamond incorporates the University's successful Open Journal Service, which supports the publication of a wide range of academic and student-led Open Access journals. The service is provided free of charge to University of Edinburgh staff and students, and there is also a paid-for shared service for Scottish Confederation of University & Research Libraries, and external partners.
By electing to publish our book on Edinburgh Diamond, we were able to take advantage of support provided by Open Access Publishing Officer Rebecca Wojturska who oversaw the process of assigning ISBN and DOIs, and publishing the book to the new platform to coincide with the launch of the service in October 2021.
Textbook Structure and Content
To co-create the content and structure of the open textbook, our interns worked closely with Dr Nikki Moran to collate and organise videos and transcripts from the original Coursera MOOC, text content from the on-campus course handbook, and new material covering music theory in contextual critical global context. The textbook is designed to be suitable for all entry levels of learners and is structured in topics rather than chapters so that users can follow the content in any way that is useful to them.
Our interns thinking around the content and structure of the open textbook also provided valuable insight and input to the Coursera MOOC and on-campus course, particularly in relation to how rudiments of musical notation is taught.
The project spurred on development and improvement of the MOOC, with the production of new, revised video material and additional content. The MOOC was relaunched with this new content at the beginning of this year and Edinburgh students have already benefited from the new video material in the on-campus Fundamentals of Music Theory course. Reflecting on the project, Dr Nikki Moran commented:
In terms of the quality of teaching and learning that these students have received, I believe that they've had great benefit from the reflective cycle behind this eTextbook project, where the student interns' input and development of my original teaching materials has brought about further teaching and learning enhancement. I also expect this eTextbook to be an important asset in the future for on-site students.
And student intern Ifeanyichukwu Enzinmadu added:
"I was able to contribute towards repositioning some of the topics … to allow for a smooth transition between topics in a way that is simplified for someone new to music theory. Hence, the inclusion of student agency in the creation of the e-textbook will not only be transformative for the intern's student – teacher collaborative experience but in extension to other students who will use the final e-textbook."
Creating the Open Textbook
Our interns each took responsibility for editing and formatting individual sections of the book, and creating new graphics and illustrations where necessary. These sections were then brought together into a final golden copy which was reviewed and proof read by Dr Moran. Having the input of a senior academic and subject specialist was absolutely critical to the success of this project.
In order to make our open textbook as accessible and reusable as possible to teachers, learner and the wider public, we have made it available in four different formats; Word, PDF, flowable and fixed format ePub. The videos that accompany the book, can also be downloaded directly from the Open Media bank. An HTML version of the book has also been created and will be added to Edinburgh Diamond at a later date. The book is licensed CC BY-NC-SA, and it can be downloaded in its entirety or as individual topics.
Lessons Learned
Having multiple editors working on different sections of the textbook enabled us to produce the book content rapidly, however despite using a set template, formatting inconsistencies crept in as our interns were using different versions of Word. Although minor formatting inconsistencies had little visible impact on Word and PDF files, they often had a significant impact when generating ePubs. These issues could be mitigated by all editors using the same online version of Word, and by a single editor managing the golden copy once all content has been assembled. While it is relatively simple to create basic ePub files using Adobe InDesign, more complex formatting, typesetting and graphic design was beyond the resource of the project. If we are going to produce more open textbooks in the future, we may need to commission the design of a basic InDesign templates with appropriate University of Edinburgh branding and open licensing.
One drawback of publishing our open textbook on Edinburgh Diamond is that because Open Monograph Press is primarily designed for publishing scholarly works and managing editorial workflows, it does not automatically generate the individual book files from a golden copy. As a result, all the individual files and formats have to be generated and managed manually for each section of the book. In our case that meant manually creating a total of 53 files in total, plus associated stylesheets and graphics. Fixing a single typo we spotted after the book was published necessitated editing, recreating and re-uploading 10 separate files. In addition, the platform workflow, particularly around the allocation of DOIs, is better suited to scholarly works than open educational resources, however the experience we gained from this proof-of-concept project means that it should be possible to amend the production process for future open textbooks.
Student Experience
Our student interns responded extremely positively to their experience of participating in this project, engaging with OER and contributing to the co-creation of an open textbook that will directly benefit future students. They also enjoyed participating in OER21 and presenting their work at the conference.
Ana commented:
"It has been a great experience to participate and listen to what other colleagues in OER had to say. Every day I am learning more about OERs and the infinite possibilities and applications that exist!"
While Ifeanyichukwu wrote:
"Attending other seminars by speakers from around the world further opened up my mind towards understanding OER in a broader perspective… the OERxDomain 2021 conference has not only broadened my understanding of OER but also challenged me to think about OER as a multidimensional art."
In his final reflective blog post on the project Ifeanyichukwu went on to write:
"OER means opportunity to me. The opportunity to share knowledge of a subject in a more accessible format that is mostly not bound by financial capability to access the material. Hereby, creating a channel that facilitates equal educational opportunity for all.

Through this project, I have developed a better understanding that OER present flexibility for students, teachers, content creators and end users to have access to, modify, and adapt materials in a way that is not usually permissible via traditional textbooks"
Conclusion
Since publishing The Fundamentals of Music Theory at the end of October last year, we're pleased to report that our co-created open textbook has been downloaded over 2000 times by users from all over the world. Dr Moran is already working on a second edition of the textbook and two or our student interns will be re-joining us to present the project at the University of Edinburgh's internal Learning and Teaching Conference in June, which we hope will encourage other colleagues to consider creating their own open textbooks.
I think it's fair to say that the Open eTextbooks for Access to Music Education project successfully fulfilled its aim of exploring the creation of an open etextbook using existing open licensed content. The project has enabled us to explore and evaluate different open textbook platforms, learn about the logistics and practical process of creating open textbooks from legacy content, and assess the feasibility of whether it will be possible to extend this to further open textbook projects. We hope that the publication of Fundamentals of Music Theory will be a valuable first step in enabling the University to shift towards the use of open textbooks across a number of undergraduate courses. This would benefit the University by reducing textbook costs, benefit staff by providing them with access to easily customisable open textbooks, and benefit students by providing them with free, high quality digital learning materials. Furthermore open textbooks and OER have the potential to facilitate the democratic reshaping of teaching materials through student engagement and co-creation.
All in all, this was a hugely rewarding project, not least because of the enthusiasm and dedication of the team at the Reid School of Music. So before I finish I just want to say enormous thanks once again to Dr Nikki Moran, and our student partners Ana Reina Garcia, Ifeanyichukwu Ezinmdu and Kari Ding.
Header image: Free to use image by Ioriaam on Pixabay.
(Logo by Bryan Mathers, @visualthinkery, CC BY 4.0)
(Free to use image by Ioriaam on Pixabay.)
(Logo by Bryan Mathers, @visualthinkery, CC BY 4.0)