Fundamentals of Music Theory: Co-creating sustainable open textbooks for music education 
Fundamentals of Music Theory: Co-creating sustainable open textbooks for music education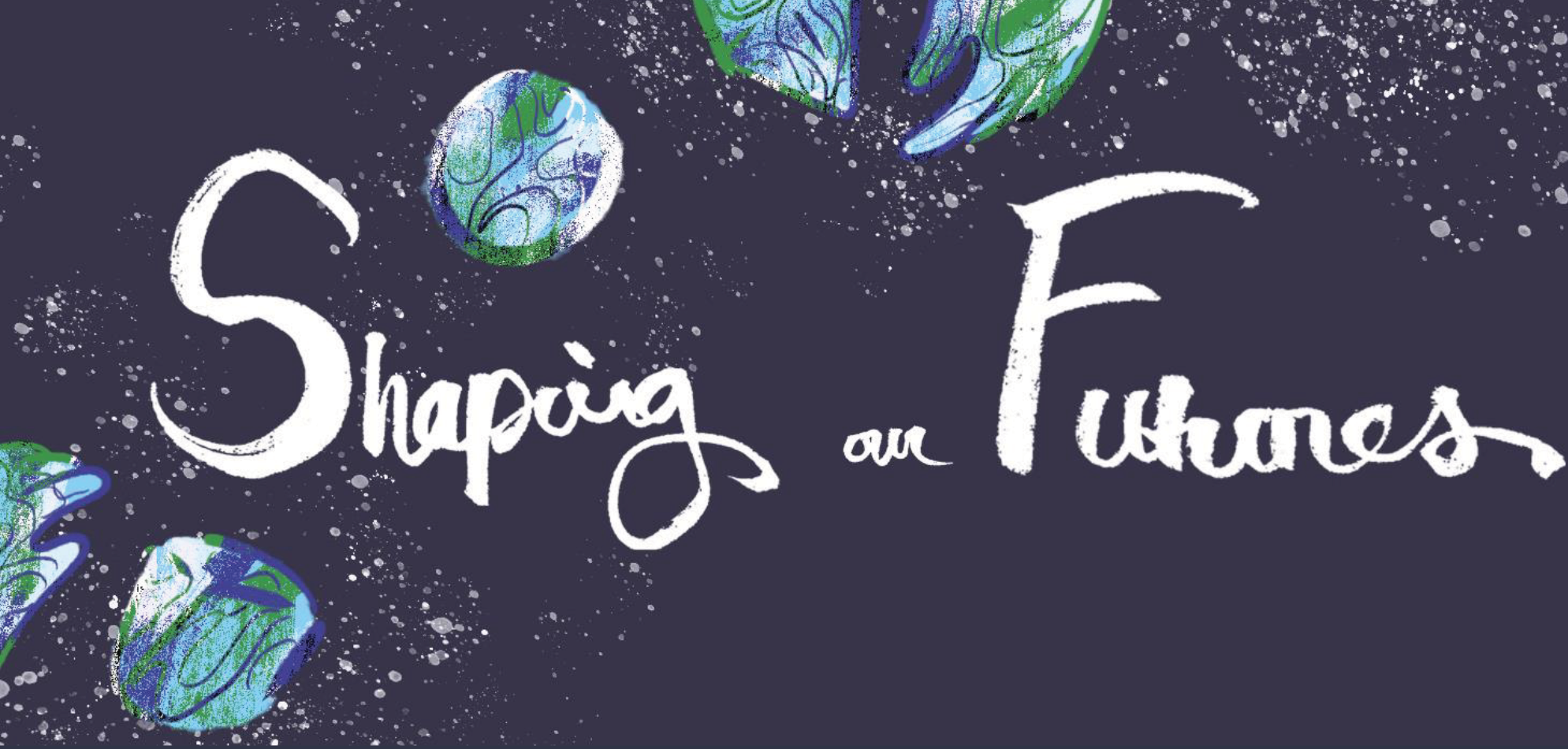 University of Edinburgh Learning and Teaching Conference 2022 presentation by Lorna M. Campbell, Ifeanyichukwu Ezinmadu, Ana Reina Garcia, Nikki Moran and Rebecca Wojturska.
Open eTextbooks for Access to Music Education project – Lorna M. Campbell
In this presentation we're going to be talking about  the Student Experience Grant funded project Open eTextbooks for Access to Music Education, which brought together staff and students from the Reid School of Music, Library & University Collections, and the Open Educational Resources (OER) Service, to co-create an open etextbook by repurposing open content originally created for the Fundamentals of Music Theory MOOC and redeveloped for an on campus blended learning course. 
This project was made possible by the University's strategic commitment to creating sustainable and re-usable open educational resources.  Open Educational Resources are teaching, learning and research materials that have been released under an open license that permits free access, use, adaptation and redistribution by others.  Here at the University, we have an OER Policy that aims to encourage staff and students to engage with open education and to use, create and publish OERs to enhance the quality of the student experience and increase the provision of learning opportunities for all.  To support this policy, we have a central OER Service based in Information Services Group, that supports staff and students to engage with open education and provides a showcase of open educational resources created by colleagues around the University. 
The aim of the project, which was originally proposed by Dr Melissa Highton, Assistant Principal for Online Learning, was to explore the potential of providing access to free, accessible, adaptable open textbooks, in a convenient and reusable open format, ideally suited to hybrid and online learning.  The development process enabled us to explore and evaluate different open textbook platforms, learn about the logistics and practical process of creating open textbooks from existing content, and whether it will be feasible to extend this to further open textbook projects.   
This experience is particularly valuable at a time when universities are increasingly moving from print to digital textbooks and are facing rapidly rising textbook licensing costs. Open textbooks have the potential to benefit the University by reducing textbook costs, benefit staff by providing access to easily customisable open textbooks, and benefit students by providing free, high quality digital learning materials. 
The project also enabled our student partners to develop valuable digital and copyright literacy skills including an understanding of open educational resources, open licenses and open etextbooks, familiarity with current etextbook applications, working with educational resources across a range of platforms, reflective blogging and participating in academic conferences.  
Together with our lead academic Dr Nikki Moran, our students co-created the structure and content of the book, ensuring smooth transition between topics for new learners, and bringing about further teaching and learning enhancement.  After evaluating a number of different ebook platforms, we decided to publish our open textbook on the University's new Edinburgh Diamond service, where it can be downloaded in its entirety or as individual topics under CC BY-NC-SA licence.  In order to make our textbook as accessible and reusable as possible, we've made it available in four different formats and the videos that accompany the book are also available for download directly from Open Media bank. 
Fundamentals of Music Theory, teaching and learning enhancement – Nikki Moran
Two years ago, here at the University Learning & Teaching Conference in 2020, I presented a workshop with my learning technologist colleague, Eli Appleby-Donald, where we spelt out a curriculum futures issue that is specific to Music but which resonated with colleagues in many other areas.  We described how a first-year skills course is affected by intersecting needs that are articulated in the projects of curriculum decolonisation, widening participation, and evolving digital education formats. 
In our case, in Music, one of the crunch points comes up where students who choose to read Music arrive in Year 1 with dramatically varied backgrounds in terms of their formal and informal exposure to practical and analytical aspects of music study. So, this diversity is a faithful reflection of music education in Scotland, the UK and beyond. And it's also a significant challenge for the development of core competencies and graduate attributes, and how we can deliver these in practice.  
The curriculum futures issues I've described here are in no way new, of course.  The original MOOC project from 2014 was really rewarding. As academics, we learnt a lot about our own subject! We had to reassess knowledge that, as an academic team, we simply took for granted.  And as time has passed, with active learners on the MOOC exceeding 200,000k and engaging from every part of the world, I've personally reassessed in detail what these fundaments of music theory really represent, and how we, as educators, should critically re-imagine them.   
In 2018, we started work on a new blended learning (online and face-to-face) Level 7 course for entry level undergraduate students.  The learning objectives aligned well with the original MOOC.  So, with the support from the University's Learning Design Service, we repurposed existing video lecture content alongside new material, for single-semester blended delivery.  
I think you have a general idea of the remit of the course. We introduce the basic symbols and concepts of the five-line stave, and teach ways that this system basically analyses and represents musical sounds. It's material that has been explained thousands of times over: In lessons and lectures and conversations, in concert halls and classrooms and homes; educational television programmes; in informal teaching materials by instrumental teachers; in textbooks and workbooks that can be found in bookshops and libraries around the world, and – for the past 20 years – in a proliferation of digital content and technologies.  
We're talking about conventional, elementary principles of Western tonal music notation. However. This stuff is in no way inherently simple or 'natural', in any scientific sense. We want our students to develop not only the particular skills of music-notational literacy, but also the critical perspective essential to operate in the discipline, in a contemporary, global context. 
So, I was really excited back in 2019 when Lorna approached me with the suggestion of co-creating an open access e-Textbook.  With the direct input of our three student interns, it's been a great opportunity for another cycle of reflection and development, which also supported renewal of the MOOC itself in April this year.    
Of our three interns, one had already chosen to take the on-site Level 7 course previously; another had by-passed the Level 7 course, having arrived with music theory qualifications in hand; the third brought post-graduate level point of view. As international students, all three helped to shape a more global perspective.    
Faced with what had become a huge body of teaching and learning materials, in text, image, and multimedia formats,  the interns were asked to make their own bold decisions about the sequencing and modular presentation of the materials. And their choices clarified issues for further development across these connected projects. 
I'll briefly identify three themes that arose as specific points of co-creative learning for me, with the interns. 
The interns' contributions helped to identify specific gaps in how we teach about aspects of musical duration and time.  This was already recognised as a weak point in the original MOOC materials; but conversations with the interns made clear what was missing, and supported the re-organisation of some elements of the course.

 

The interns' responses to the project also revealed how entrenched this subject area is, within institutions of formal assessment and attainment. It can be difficult to critically untangle the actual concepts from the manner and sequence in which one is accustomed to them, having learned them that way. 

 

But this is where the open educational scope is so vital, as it makes transparent that every learner has their own reasons for seeking out the resources, and every individual's own prior musical experiences and background create a unique context in which to make sense out of them. 

 

A huge takeaway for me as Course Organiser is renewed understanding of what's possible in the relationship between the educator and the (anonymous) learner. Some better idea how to aim for the holy grail of consensual, critical learning in an entry level skills course. Because with this project we want to give access to first principles, but also to share the concepts in a critical and thoughtful way. 

 
Educational curricula both reflect and shape life and society. Musical imagination has wide relevance not only in learning contexts, but also in our personal and social lives. This subject demands the most sensitive, critical approach. As a fully open educational resource, this still-evolving project is a deliberate effort towards better democratisation of music education discourse.  Preparation of the second edition is under way. 
We're really delighted that two of our student interns are here with us presenting today, and we really welcome their own reflections on their experiences.  
Student experience and reflection – Ifeanyichukwu Ezinmadu and Ana Reina Garcia
My name is Ifeanyichukwu Ezinmadu, an incoming final year student on the BMUS program at the University of Edinburgh. 
Working on this project "challenged me to think of OER as a multidimensional art" which began with understanding the existing music theory materials with an open-ended question of Why and What we aim to achieve through the development of an updated version. The start point was crucial in this project as Nikki gave us, the student interns, the liberty to critique the material from a student perspective, hereby, channelling a student – lecturer agency to not only make us feel included in the early decision-making process as to the direction for the creation but also validate the essence of the material to be found resourceful to people coming from varied music education background.  
With Nikki at the final point of decision making, we were able to restructure the order of topics from the previous book, add supporting materials for users who might need them, and analyse every aspect of the material not just as interns in the traditional sense but co-creators with Nikki on this multidimensional art that we hope to be resourceful to the University of Edinburgh community and beyond.  
My name is Ana Reina Garcia, a final year student studying Music and Physics at the University of Edinburgh. 
Over all it was a new informative experience from my point of view as an intern. Doing the research necessary to design and publish the open textbook made me familiar with tools I have never seen before. We had to adapt the contents that were already created in different formats to meet the goals of our project. Another aspect that I had not considered before was accessibility to this kind of open content. This is one of the reasons why we included the transcripts of the theory videos in the textbook. Not only to facilitate the text, but to make the content available even when accessing the videos was not possible to the reader.
We also created a new sensible approach to understand the textbook, not only linearly but offering a logical and comprehensive approach from any of the sections. We understood the resource as an example of topics linked in various ways, there is not just a single logical progression. And here is where we presented the idea to include rudiments as an introduction to some chapters, which basically are reminders of the parts that the reader should approach beforehand, in order to fully understand the content in that specific section.
Having done the course as an undergraduate student, I had a specific vision of the theory and a system to learn it. It was a bit tricky in the sense that I had to switch the context of my learning, my point of reference in approaching the materials again. When I did the undergraduate course with my music class, mostly everyone had some basic knowledge of music theory. Even though these concepts are introductory, they gradually increase in complexity, but most of my classmates at the time had sufficient primary knowledge to pick them up quickly and play with these concepts. We were working to learn, but also to pass an exam. So for me, this new approach to creating a book that could be accessed by anyone, with any or no background knowledge, was totally different. I had to break down the chapters and the sections within them, and think carefully about each one of them with a clear mind.
This opportunity taught me how infinite and varied are the possibilities that OER offer to the educational community, which I was not aware of. It was an impressive power to spread and share knowledge, particularly notable during the pandemic. I feel quite grateful at being able to participate in a project that tries to share music theory with everyone, without any prerequisites. In my view this is a very useful tool for beginners to get familiar with the theory. It is wonderful that the University promotes a project like this to share materials openly, while reaching out for help from current students.
Edinburgh Diamond
– Rebecca Wojturska
I'm Rebecca Wojturska and I'm the University of Edinburgh's Open Access Publishing Officer, based in the Scholarly Communications Team.  I'm responsible for running Edinburgh Diamond, our open access hosting service based in the library. 
I wanted to start by giving a bit of background to the service for context. We actually launched the hosting service in 2009, but it only catered to journals. We use Open Journal Systems (or OJS). For those of you who don't know, OJS is open-source software from the Public Knowledge Project, or PKP. We still use OJS and have a lot of in-house knowledge of the system. 
We are a hosting service, not a publisher, and as such we have no responsibility for peer review or production, etc. That is on the editorial team. Instead, we focus on empowering and equipping academics and students with everything they need to run successful journals and launch successful books. We focus on hosting, technical support and providing publishing expertise. 
The service is provided free of charge to staff and students of the University of Edinburgh. But we also provide a shared service to other Scottish institutions for a small fee which only serves to cover costs. We don't make profit. All money is fed back into the service. 
We have a service board comprising of academics, students, journal editors, librarians and a representative from Edinburgh University Press. In terms of staffing, we have one full-time member of staff, which is me, and one day a week of tech support. 
We have 20 academic and student led journals, and we actually now have eight publishing partnerships with institutions around Scotland and beyond.  These journals cover a wide range of research topics, including anthropology, arts, cultural studies, medicine, religious studies, Scottish studies and social sciences! A fair few of our journals are indexed in the DOAJ. 
As our journal hosting service has grown and is successful, we decided to launch a book hosting service. We launched it in October 2021 at the same time that we rebranded as Edinburgh Diamond.  The book service was led by academic demand, as we had academics publishing books and content on WordPress sites, et cetera, which aren't integrated with publishing workflows and existing metadata systems. We wanted something that could ensure this amazing research didn't fall through the cracks and instead was hosted somewhere that could be integrated with Crossref, the Directory of Open Access Books etc. 
We also saw launching the book hosting service as another step to our commitment in investing in open access content. There is a rising cost of e-textbooks and we liked the idea that academics can tailor textbooks to their own courses at no cost to the students. 
Also, research is becoming increasingly more online-based, so we are accommodating that. It is worth noting that print still has a lot of value, especially in areas with digital poverty. 
As we use OJS to host our journals, we looked around but decided that we wanted to use Open Monograph Press (OMP), which is also open source software from PKP. This meant we could ensure our branding was consistent between the two platforms, and that users of OJS would intuitively be able to use OMP.  We had also installed OMP for one of our external partners so were familiar with it.  We created the framework using the existing one in place for journals, so pulling together guidance was relatively easy for us. 
So, what does the service actually offer? We offer the following, all free of charge: 
Use of the books hosting platform as well as ongoing technical support, preservation of content and upgrades

 

We offer training, documentation, advice and policies, all to ensure books are in line with industry standards

 

We also offer the initial set-up of pretty much everything, with limited customisation

 

We dish out ISBNs, which are quite expensive to purchase individually, so we bought in bulk from Nielsen. We also deal with chapter DOIs, Crossref submissions and metadata delivery

 

We provide indexing support, including finding and submitting to all the relevant databases

 

And we also provide annual reports to help measure the books success

 
I always say it's all the background publishing stuff that no one likes to think about, but which is crucial to dissemination and discoverability. And it's what we were already offering for the journals, just tweaked to fit books. 
Everything is fully Diamond Open Access, we use Creative Commons licences, and we don't ask for book processing charges. I always says we keep it open both ways: you don't pay to be published and you don't pay to access the content, and this accessibility of diamond open access is a core component of inclusive publishing. 
Which leads me on to the fantastic Fundamentals of Music Theory! We were approached by the team as they were looking for a hosting solution and heard we had been working on a book service.  We actually launched our book hosting service, and Edinburgh Diamond, with Fundamentals of Music Theory as the lead title. And the book has been extensively used already, in the short months since it was published.  
There have been 2,770 downloads of the book, which is fantastic.  There have been 1,082 unique web users, who have come from all over the world. The top three countries using the book have been from USA, UK and India. The top three sites that people came to the book from were the University of Minnesota's Open Textbook Library, direct links, and eBooks Directory. 
So, we can see the book is very popular indeed and I imagine it will go from strength to strength once we have worked more on indexing and discoverability.  
Header image by ECA student Addie Grosse.
(Addie Gross, https://www.instagram.com/addiegrosse/)
(Addie Gross, https://www.instagram.com/addiegrosse/)