Online Learning Myth Busting Series: Myth #3 – "Online learning can't really be an effective way to study"
Online Learning Myth Busting Series: Myth #3 – "Online learning can't really be an effective way to study"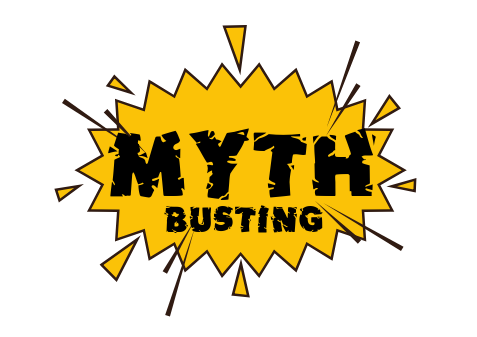 Guest post by Rachel Ashcroft, Digital Engagement Officer in the College of Medicine and Veterinary Medicine, University of Edinburgh
Online learning is a powerful tool. Our students are able to fit their studies around full-time jobs and family life, before graduating with a world-class degree from the University of Edinburgh. But how does online learning actually work?
Many people can be sceptical about the capabilities of online learning, particularly when comparing it to traditional on-campus methods of teaching. These doubts increase even further when people are confronted with degree options in areas which you assume would normally be quite 'hands on' e.g. surgical sciences. However, in this blog post we explore the full extent of online learning and demonstrate some of the cutting-edge technology we use to help our students learn as effectively as possible.
By the end of this article you'll have a much better understanding of the kinds of tools that we use to deliver online study via ipads, laptops and smart phones around the world! And yes, even subjects like general surgery can be taught effectively online…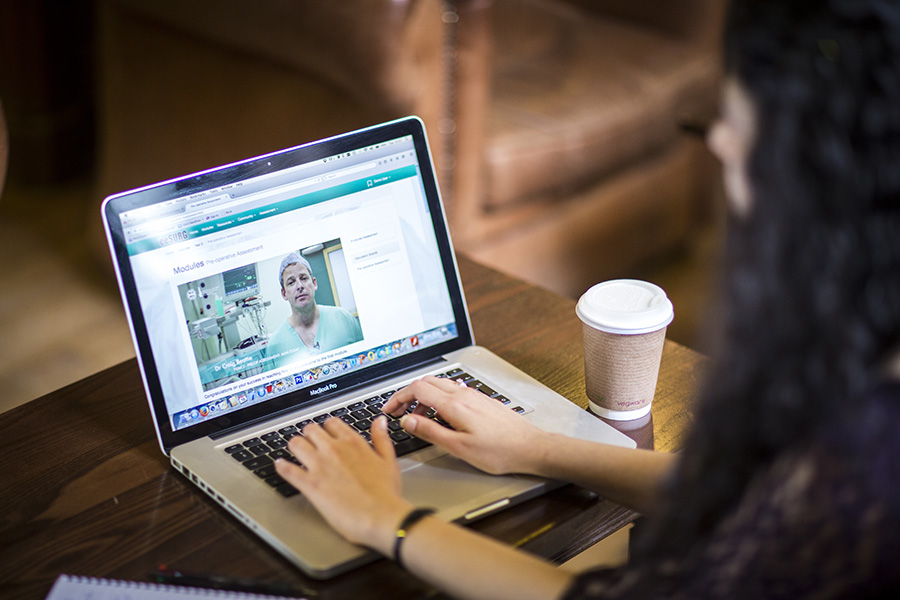 World-Class Learning Technology
Enhancing the student learning experience is central to the University of Edinburgh's teaching commitment. As an institution we have invested a lot of money in technology that will deliver the best possible learning environment for our students. That goes for on-campus and online students, who benefit from a wide range of virtual learning tools.
Did you know…? The University of Edinburgh has the largest team of learning technology experts in the UK.
Our online students use a variety of different platforms over the course of their studies. These include:
Virtual learning environments (VLEs) such as Learn or Moodle
Real-time video conferencing and collaboration tools
Discussion boards and web forums
Video streaming services like YouTube or Vimeo
As you can see, online learning is delivered using a range of different methods, many of which encourage collaboration and discussion with course tutors and peers.
That's all very well and good, you might think, but how does online learning work in subject areas such as general surgery or conservation, where it feels as though students need to have 'hands-on' learning experience with their patients?
The importance of case studies and collaborative learning
Our emphasis is on practical application, meaning that many of our surgeons, dentists and vets are able to use what they learn each week in their clinical setting.
In fact, our online degrees are so effective because they draw on a wide range of different resources which help our students to apply what they're learning directly to their day-to-day work. This is particularly the case for subject areas in medicine and veterinary medicine, where students are provided with reading materials and case studies which they can discuss with their peers and lecturers before applying this knowledge to their work in the hospital or clinic.
In this video, Dr Ra'ana Hussain explains how her online study helps to improve her day-to-day work at an accident and emergency department in Nairobi, Kenya. Dr Hussain is studying for the MSc in Paediatric Emergency Medicine.
This kind of practical, collaborative learning has helped the vast majority of our students to pass milestone examinations as they work their way up the career ladder.
"The quality of interaction in the Virtual Learning Environment was excellent and the knowledge I gained helped me pass Section 1 of the FRCS Exit Exam." Dr. Tanveer Adil, ChM General Surgery
"Graduating from the MSc in Surgical Sciences is an important milestone in my surgical career and it helped me to pass my MRCS first time. I strongly recommend the course for young surgeons-in-training who wish to have a strong foundation in basic sciences." Dr. Jin-Jiun Mah, MSc Surgical Sciences
More often than not, online learners who are studying for degrees in areas such as Vascular and Endovascular surgery have already learned their practical surgical skills and are now looking to boost their knowledge in a particular area of medicine. This means they don't actually need to know how to sew up stitches in a virtual learning environment! Instead they are specialising their knowledge by way of case studies, discussion boards and video lectures.
360-degree videos and virtual reality
However, there are times when students from all degree disciplines will need the assistance of our learning technology to try and get to grips with something that requires more of a hands-on experience.
That's where our specially-designed 360 degree videos and virtual reality technology come into play!
The MSc Critical Care virtual ward is an excellent example of this. Watch the video below to learn more about how this innovative learning tool allows students to immerse themselves in a critical care ward from anywhere in the world…
Our e-learning teams have also developed interactive 360 virtual environments where you can learn from a nurse or doctor inside a hospital setting. The video in the link below was developed in order to prepare some of our vet students for their anaesthesia residences:
https://www.csl.vet.ed.ac.uk/resources/tours/Nurse/index.htm
Simulating hospital environments in this way can have plenty of different benefits for students:
"There's an anxiety about moving from the teaching building to the 'real' hospital which we are trying to address with this kind of safe immersive experience. It gives students a chance to see teaching in context and to meet real nurses who they will work with on clinic. The additional benefit of video tutorials being that they can be watched multiple times until the viewer 'gets it' without worrying that they are being judged by their peers or by the staff." Brian Mather, Senior E-Learning Developer
Pioneers in Online Learning since 2005
Needless to say, we're extremely proud of our online learning resources and we hope you now have a better idea of how the process actually works.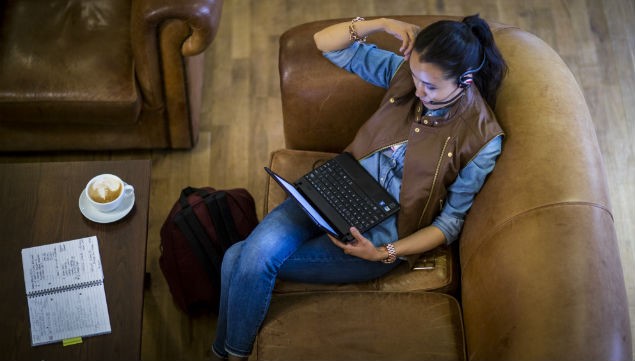 "Having completed a number of distance learning courses online I can confidently say that the VLE used to deliver this course is the best I've encountered."  Alan McCabe, UK
The University of Edinburgh has been at the forefront of online learning in the UK since 2005:
We have the largest portfolio of online postgraduate degrees in the UK
68 online programmes and counting
8,000+ online learners have earned a qualification with us
Part of our commitment to online study involves making sure that we provide the same resources to students located in remote areas with unreliable internet connections.
If you are thinking about studying online but are worried about internet bandwidth or connectivity issues, the University of Edinburgh's Online Learning experts always make sure that learning materials are available in a variety of formats including audio files, PDF transcripts and PowerPoint files.
This means that if you're struggling to access a large video, you'll still have plenty of options to choose from.
Want to find out more…?
Visit the University of Edinburgh's Online Learning home page to view our full range of online programmes, from MicroMasters to postgraduate degrees and everything in-between.
And do let us know in the comments section about your experience of online study!