Online Learning Myth Busting Series: Myth #2 – "Online degrees aren't 'real' degrees"
Online Learning Myth Busting Series: Myth #2 – "Online degrees aren't 'real' degrees"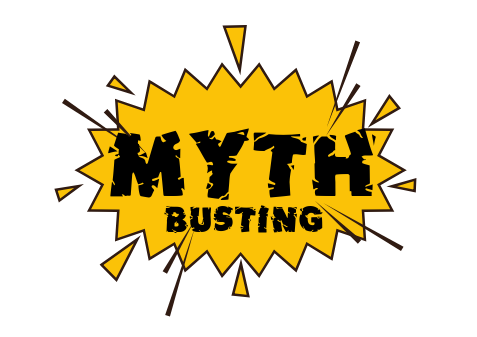 Guest post by Rachel Ashcroft, Digital Engagement Officer in the College of Medicine and Veterinary Medicine, University of Edinburgh
Misconceptions about online learning often lead to a snobbery that online degrees aren't 'real' in some way. If a student hasn't attended tutorials in person or physically handed in their assignments, then they were never really part of the university. Their degree isn't quite as good. In other words, it's not 'real'.
In this article, we'll (hopefully!) convince you that online degrees are exactly the same as on-campus qualifications. Apart from the obvious difference in learning environment, they hold exactly the same value as a traditional degree – online degrees are as real as can be.
Our online learning students often have to juggle not only university life, but also a busy schedule of professional and personal commitments too. An online learning degree is a hard-earned and legitimate reward, just like its on-campus counterpart!
A valuable addition to your CV
Fortunately, the myth about online degrees not being 'real' is actually very easy for us to bust! Our programmes are just as valuable as traditional campus degrees…and we can prove it.
Online programmes at the University of Edinburgh involve exactly the same level of work as on-campus degrees and the qualification gained is of equal value. This means that when you graduate as an online student, your degree certificate looks exactly the same as that of an on-campus graduate – the document makes no reference to the fact that you studied online.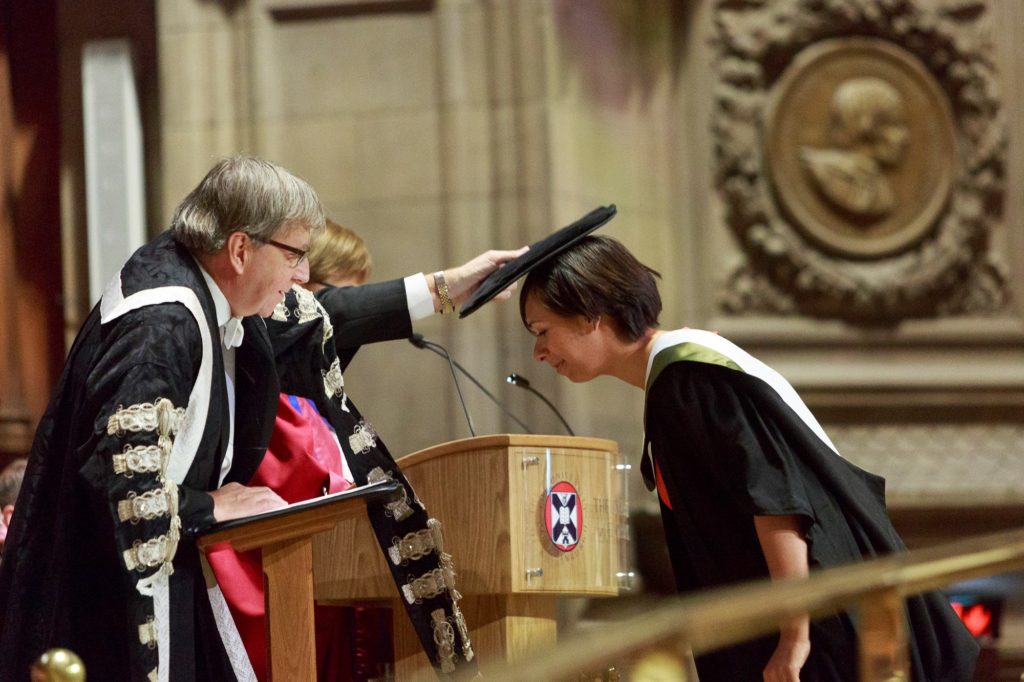 And that's that! Prospective students and graduates should feel confident that an online degree is an extremely valuable addition to their CV. It's definitely a 'proper' degree and you'll have a copy of your certificate to prove it.
Did you know…? Many of our online students can opt to graduate virtually during the Winter Graduation ceremony if they can't make it to Edinburgh!
At the University of Edinburgh, we try to make our graduation ceremonies feel as real as possible for those who can't attend. Graduates tune in to the live ceremony from all around the world, and even appear via webcam when it's their turn to receive their scroll.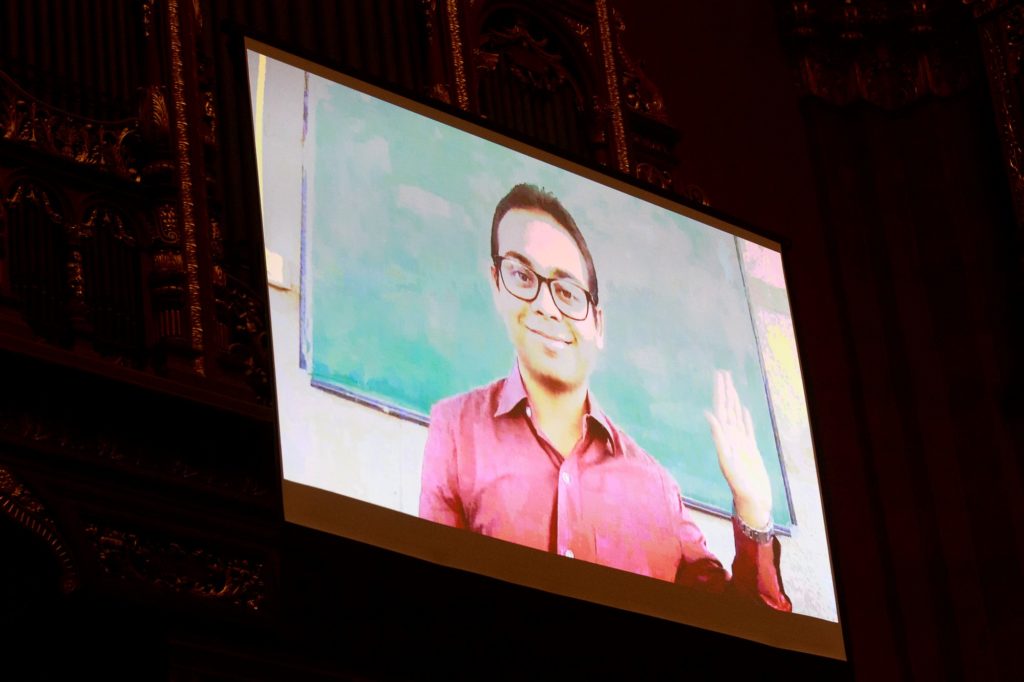 Hear from one of our online students
Salaviriuse Ahimbisibwe is a vet from Uganda who studies the MSc in One Health online. In the video below, he explains that he wasn't 100% convinced about online learning at first, but this has quickly changed over the course of his degree. Salaviriuse is now convinced that other health professionals should start taking this form of learning more seriously.

As you can see, online degrees allow professionals to continue providing services in their field while they develop their knowledge through online study. And that's not the only benefit…
Hear from our academic staff
Gill Aitken is a senior lecturer and programme director of the MSc/Pg Dip/Pg Cert in Clinical Education. She believes that the advantages of online study can even outweigh those of on-campus degrees:
"Online degrees are not the same as on-campus programmes…in fact they can be even better. The flexible delivery allows people from all over the world to come together, share experiences, learning with and from each other, which leads to a vibrant and exciting learning environment."
Professionally-accredited online degrees
And finally, if you needed any more persuading about the true worth of online learning, it's important to note that many of our degrees are accredited by professional bodies and organisations.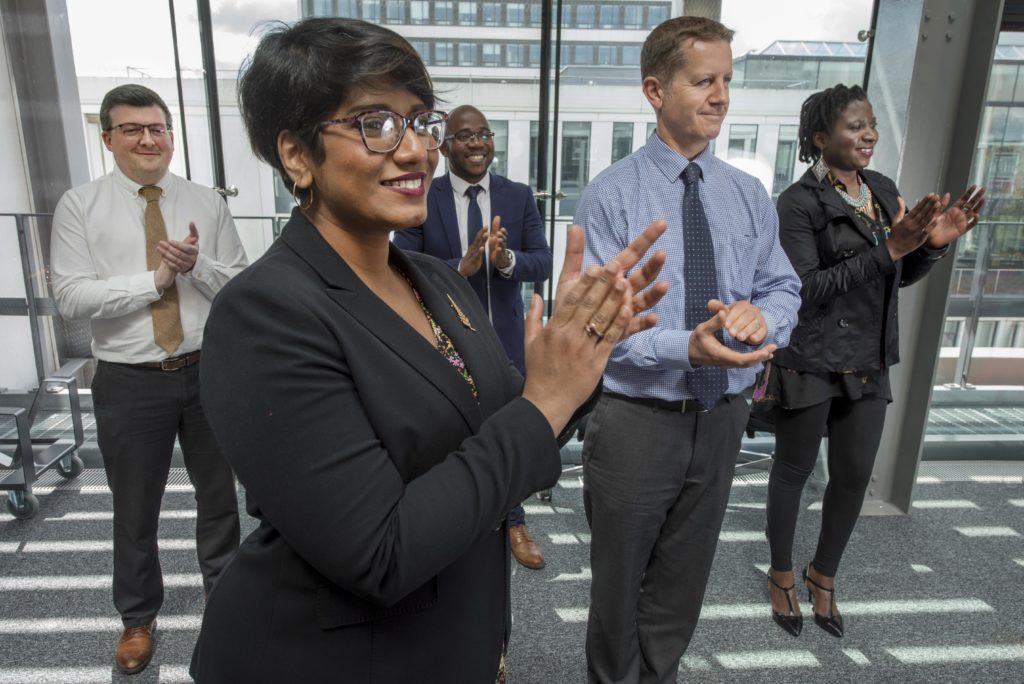 It's extremely hard to earn an accreditation. These endorsements prove that our programmes are being recognised by external bodies for their high educational standards, outstanding course design and the relevance of their content to a professional setting.
8 of our masters programmes are delivered in partnership with the Royal College of Surgeons, while two are delivered with the Royal College of Physicians of Edinburgh.
Three of our courses – Clinical Education, Surgical Sciences and General Surgery – have received accreditation by the Royal Australasian College of Surgeons.
The Master of Public Health degree has been validated by the Agency for Public Health Education Accreditation (APHEA).
The online MSc in Clinical Animal Behaviour has been accredited by the Association for the Study of Animal Behaviour (ASAB).
We really hope that this blog post has helped to successfully dispel the myth that online degrees aren't 'real'. In actual fact, online programmes at the University of Edinburgh are exactly the same as traditional degrees, with all of the added benefits that flexible online learning brings.
If you'd like further information on our full range of degree programmes, then please visit the following website: https://www.ed.ac.uk/studying/online-learning
And if anyone has any thoughts to share on their own experience of online study, please do leave a comment below!