The real impact of online learning
The real impact of online learning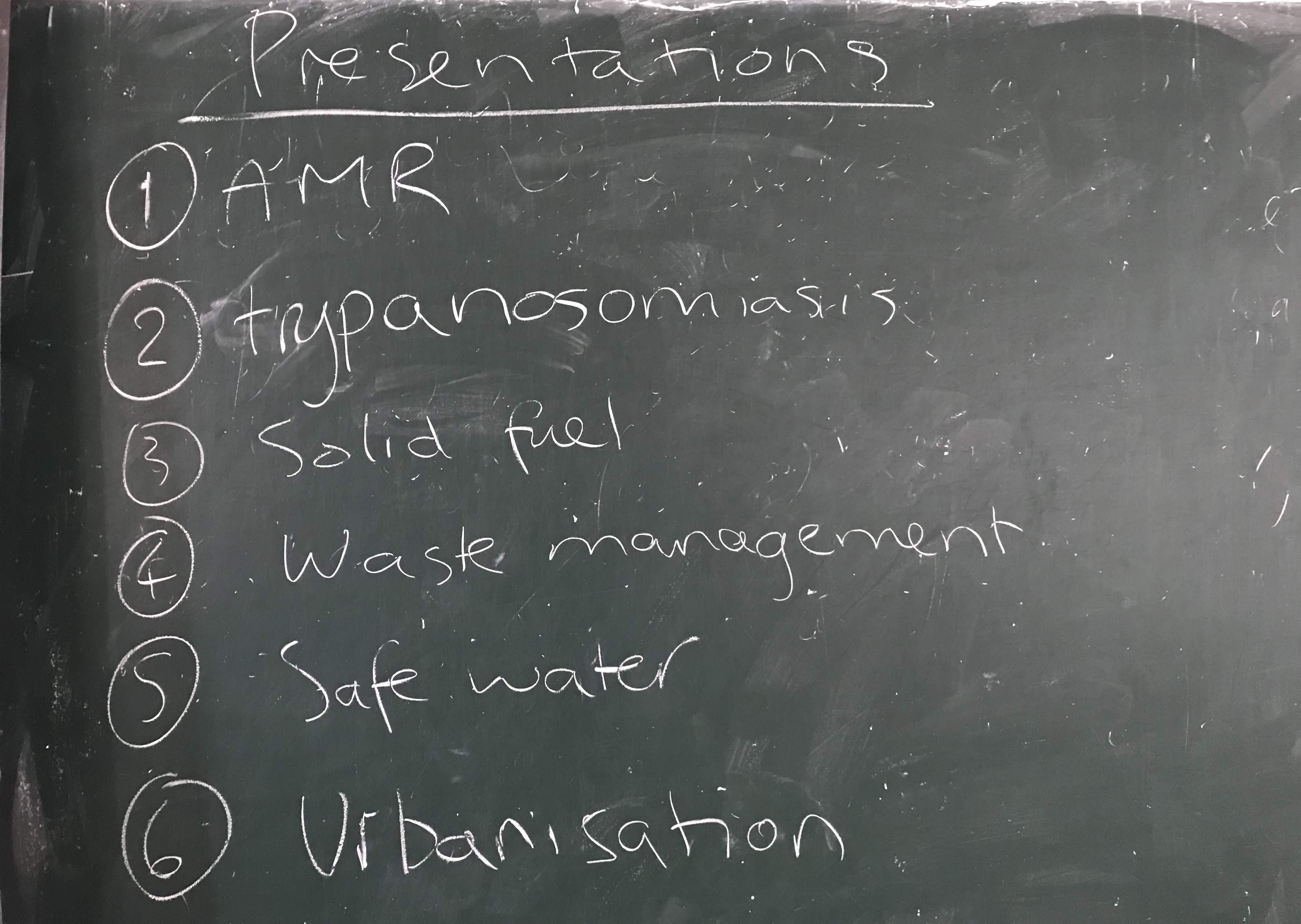 I spent last week with 25 online masters students attending the Global Health Academy Summer School which was held at the University of Rwanda. This inspiring bunch of students are juggling busy working lives and family commitments yet remain committed to gaining a masters degree. The Summer School, which is designed for recipients of Commonwealth Scholarships, is on the theme of One Health and brings together students from five of our online masters degrees: Global Health and Infectious Diseases, Paediatric Emergency Medicine, Public Health, One Health and Conservation Medicine.
The summer school creates interdisciplinary networks, and brings students together from different professions and backgrounds. Why? Because one profession on their own cannot tackle the global health challenges that the world faces today – doctors, healthcare professionals, veterinarians, pharmacists, scientists, climate change experts, biodiversity and ecosystem experts all have to work together in order to achieve positive change.
I interviewed the students about how their online masters relates to their career and the impact this can have within their own local communities. The beauty of online degrees is that students can carry on working while they study, allowing them to keep on working and meaning they don't have to relocate to gain a masters degree. But this is also what makes the part-time online learning experience so special – students are still immersed in their daily work which means that they bring their professional expertise to the discussion forums, inspire others to try new approaches, and take on board ideas and suggestions from fellow professionals based all over the world. Most importantly, they are able to take what they learn and implement it immediately at work – something that cannot be achieved with a full time campus masters.
The impact of studying online is so wide ranging – some students are already influencing policy and frameworks in their country; others are trying out new approaches on patients that they've learnt from their classmates. One of the most simple impacts is that many students now feel they have the skills to host meetings online and use digital technology to help them do their jobs.
It's amazing to meet these inspiring individuals who are tackling some of the biggest challenges we face in the world today. 4,000 students are studying online today with the University of Edinburgh; collectively, they are changing the ground on which we stand.