Our Team
We work regularly and routinely with partners from different national and community organisations and charities, in addition to teachers, children and young people to carry out our research.  Details of the research team based at the University of Edinburgh coordinating these projects can be found here.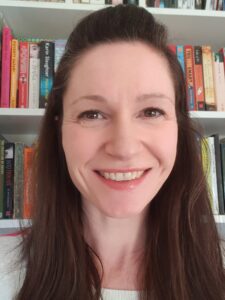 Literacy Lab Lead
Dr Sarah McGeown.  Sarah's research involves working with children, young people, teachers and other professionals to support the literacy skills and experiences of primary and secondary school students.  She is PI on the Nuffield Foundation Love to Read project (https://blogs.ed.ac.uk/lovetoread/) and Leverhulme Trust Reading and Wellbeing project.  Sarah co-founded LALco (https://lalco.org.uk/) in 2019 with Lynne Duncan to improve communication, collaboration and co-production among those working across research, practice and policy contexts.  Email: s.mcgeown@ed.ac.uk Twitter: @DrSarahMcG
Postdoctoral Researchers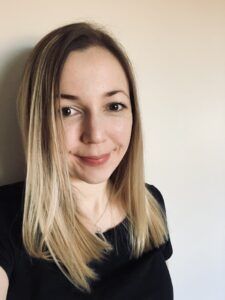 Dr Emily Oxley. Emily is a Research Fellow working on the Nuffield Love to Read programme. Her research interests span language development and literacy education, particularly reading motivation and reading disorders. She completed an ESRC funded PhD for the White Rose Doctoral Training Centre in 2019 and has since worked as a Research Assistant on the Nuffield Foundation longitudinal project The Dynamic Assessment of Reading Test at the University of Leeds. Email: emily.oxley@ed.ac.uk  Twitter: @Emily_EAL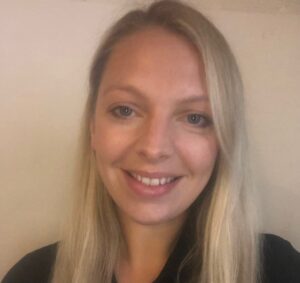 Dr Nicola Currie.  Nicola is a Research Fellow on the Leverhulme Trust Reading and Wellbeing project, exploring readers' perceptions of whether, and how, reading narrative fiction supports wellbeing. Her PhD research examined developmental differences in primary school children's inference generation, with a focus on how vocabulary knowledge and memory support this skill. After completing her PhD, Nicola worked at Lancaster University on several projects investigating the development of a language and literacy skills in children and adolescents. Email: ncurrie2@ed.ac.uk.
PhD Researchers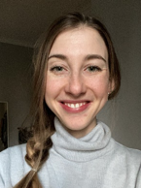 Charlotte Webber. Charlotte is a 2nd year PhD student at Moray House School of Education and Sport, University of Edinburgh, in collaboration with Scottish Book Trust. Her PhD project uses participatory approaches to work with young people (13 – 14 years old) to understand their experiences with reading for pleasure and to tackle the adolescent drop-off in reading motivation (funded by ESRC and managed by SGSSS). Charlotte has a particular interest in co-production and co-design with young people and in the benefits of reading for pleasure in adolescence. She is also working on a number of projects at Scottish Book Trust including StoryCon and the "My Life as a Reader" outreach project. Email: c.webber-1@sms.ed.ac.uk Twitter: @charlwebber_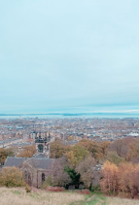 Kawla Alhamad.  Kawla is a Lecturer at the Special Education Department at Imam Abdulrahman bin Faisal University in Saudi Arabia (SA). In August 2017, she completed her graduate degree in Special Education at Seattle University (US). Kawla is current a 1st year Ph.D. student in Moray House School of Education and Sport, University of Edinburgh. Kawla's project examines The Impact of Augmented Reality (AR) Books on the Reading Enjoyment, Engagement and Comprehension of Struggling Readers. Email: k.alhamad@sms.ed.ac.uk Twitter: @alwakn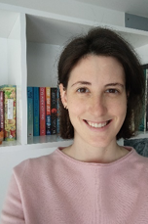 Elena Santi. Elena is a 1st year PhD student at Moray House School of Education and Sport, University of Edinburgh. She has an MA in Children's Literature and is interested in how literature may support children and young people's wellbeing and self-development. Her PhD project focuses on understanding the reading experiences of young people (aged 12-14), specifically the extent to which narrative fiction helps them understand more about themselves and others, and aims to create a guide to support reflective literacy practices. Email: e.santi@sms.ed.ac.uk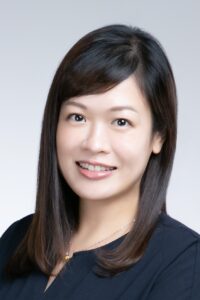 Maggie Chan.  Maggie is a second-year PhD student at the Moray House School of Education and Sport, University of Edinburgh. She is a children's book author and had experience teaching at universities in Hong Kong. Her research focuses on disability representation in picturebooks, specifically the nature and use of these books. Email: m.k.chan@sms.ed.ac.uk
Pauliina Vuorinen. Pauliina is a 4th year PhD student at School of Informatics, University of Edinburgh (funded by ESRC and School of Informatics). Pauliina uses innovative observational methods to track reading behaviour while adults read on e-readers. Her PhD project studies how adults read for fun using digital devices.  In particular, the project investigates how adults fit reading for fun in their daily lives, and how motivation influences reading behaviour. Pauliina is supervised by Prof Frank Keller from School of Informatics, University of Edinburgh, and Prof Ben Tatler from School of Psychology, University of Aberdeen. Pauliina is an associate member of the Literacy Lab. Email: p.t.e.vuorinen@sms.ed.ac.uk Twitter: @PTEVuorinen
You can learn about the work and interests of previous team members through the Alumni page.