Reading Time:
4
minutes
---
Mew is working as a Digital Skills Trainer, she took part in the publishing of the Digital Skills Awareness course and is currently delivering an Introduction to Photoshop course as well as developing an Adobe Illustrator course. If you are interested in learning how to use Photoshop or Illustrator, book your training now on MyEd.
---
Just as an army marches on its stomach, we student interns rely on food to stay motivated and productive.  As much as I enjoy working, thinking about the things I have to do can be quite demanding (even burning calories!) and it makes me hungry every now and then.  Lucky for me, Floor H of Argyle House has a spacious dining room and the building itself is surrounded by many wonderful cafes and restaurants.  So if you're ever wondering 'what should I eat today?' perhaps my experience of lunches at Argyle House can spark some ideas.
 Packed food from home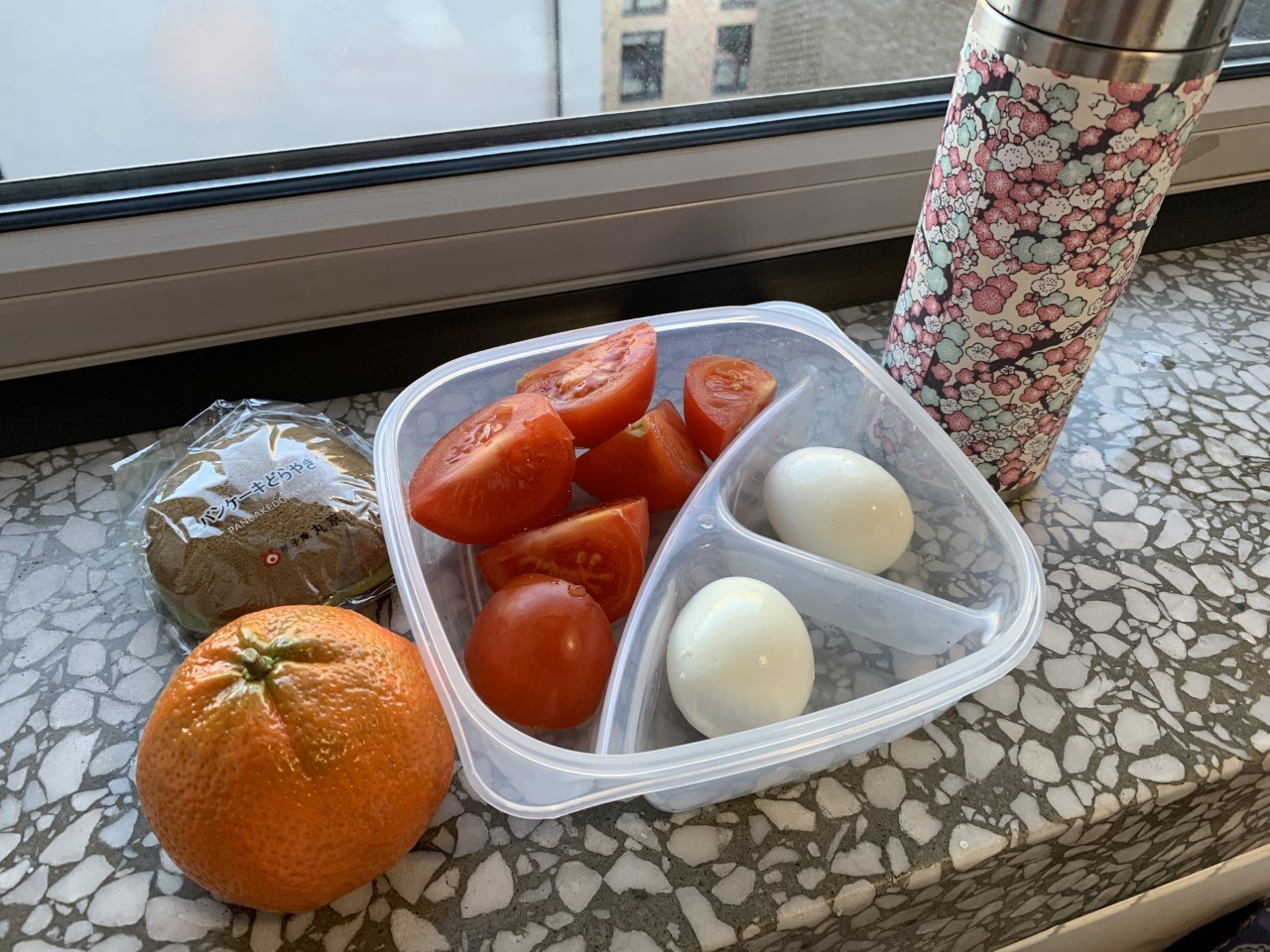 Bringing home packed food to eat at work is good for many reasons.  You can control your own diet and budget as well as save yourself the pain of having to go out to buy lunch, especially when it rains.  The dining room of Floor H is equipped with fridges and microwaves, so you don't have to worry about storing food while you work, you can simply put your food in the fridge and heat it during lunch break.  The room itself also has a pleasant atmosphere, with couches, chairs, and small coffee tables. I like to sit nearby the window and enjoy the view of the Edinburgh's Castle while I eat lunch.
Mary's Milk Bar Ice Cream
I admit I don't have the healthiest eating habit, but who can resist having an ice cream for lunch when it's Mary's Milk Bar?  I discovered this wee lovely ice cream shop not long after I arrived in Edinburgh and I have been in love with it ever since.  The shop offers ice creams of various flavors both in cups and in cones.  I had milk and chocolate flavors and they were great, but the salted caramel flavor is to die for.  Mary's Milk Bar also sells other sweets and confectioneries though I can't give you a review of these because I haven't tried them.  The place is only 200m away from Argyle House so if you're craving an ice cream for lunch (no shame), Mary's Milk Bar is the place to go.
Sainsbury's Meal Deal
Three pounds at Sainsbury's can give you a sandwich or pasta, a snack or fruit, and a drink.  I really like this offer because it gives me a variety of food options as opposed to having one single thing for a meal.  My favourite combination is smoked salmon and cream cheese sandwich, apple slices, and still water but sometimes I'll trade apple slices for a small bag of chilli heatwave Doritos when I need something unhealthy for a change.
Peppers sandwich bar
There are many cafes and restaurants nearby Argyle House but this sandwich bar is the only place other than Sainsbury's that I ever bought a meal from because it is situated right on the other side of the road (I'm sure other cafes and restaurants are great too but because lunch break is only an hour long, I'd rather grab food somewhere near and spend the rest of the time chilling).  Most of their sandwiches use baguettes but they also offer paninis and wraps.  I've had their Mexican chicken sandwich and peanut butter brownie; they were good.
Office's Cupboard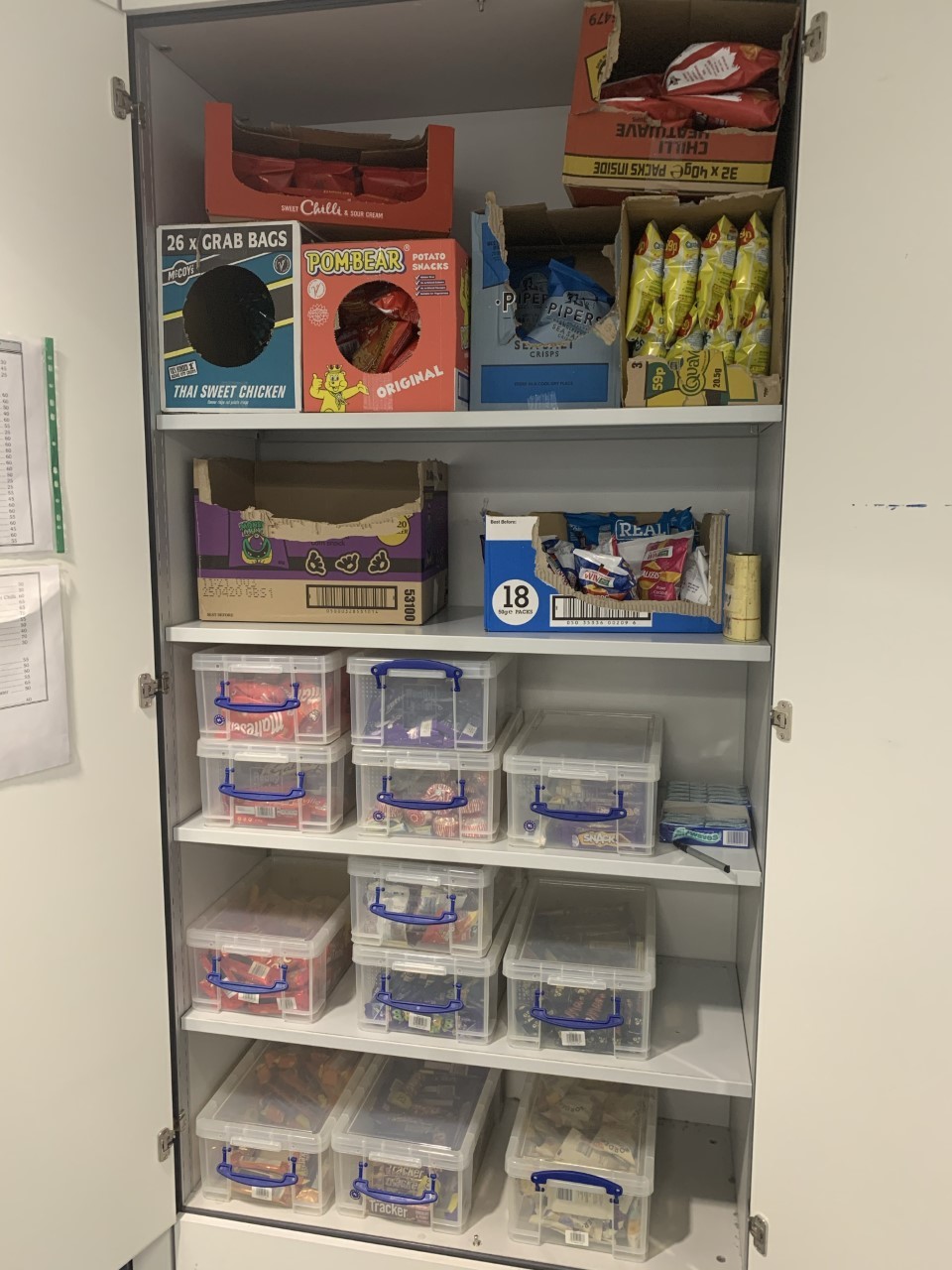 If you haven't been introduced to this already, there's a magical cupboard (much like the wardrobe in The Chronicles of Narnia) to the left of the office main entrance where there is a snack station where you can grab snacks and put down money according to the listed price.  I sometimes eat snacks from the cupboard when I had too much breakfast and didn't feel like eating anything for lunch.  You'll be able to find most basic snacks here, be it crisps, cookies, or even gummies.
---
Because I usually stick to home packed food or a Sainsbury's meal deal, I haven't explored many nearby cafes or restaurants, but this only means there are more to discover in the future.  I hope my lunch experiences help you learn about food options as student interns.  If you have a favourite place to get your lunch, feel free to share it with me!
(Image by )