Digital Marketing Internship: Stepping outside my comfort zone
Digital Marketing Internship: Stepping outside my comfort zone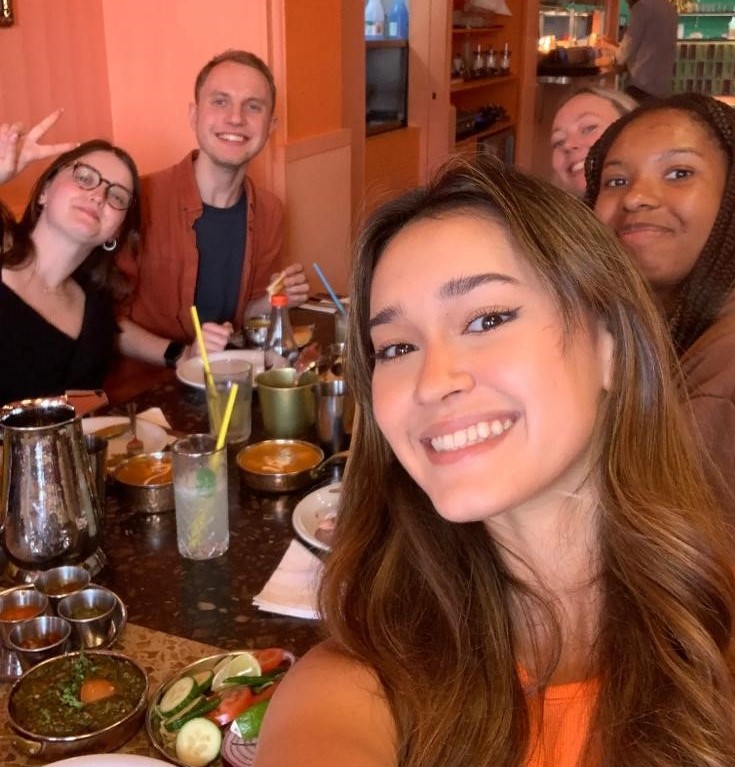 Reading Time:
4
minutes
By Emmy Sawyer, business student and Digital Marketing Intern 2023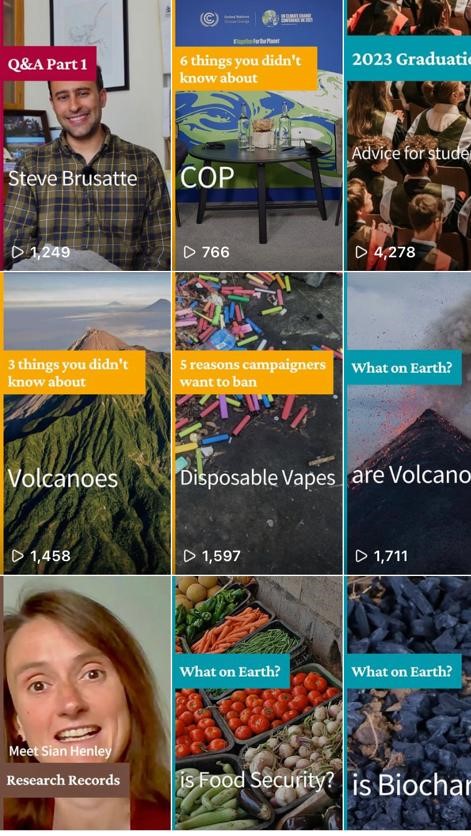 I know what you may be thinking from this blog title and the answer is, yes! I too pondered whether I'm really the right person for this role. How could I possibly communicate on behalf of a School that I'm not even a part of?
Although these uncertainties and feelings of becoming an imposter loomed over me as my hand hovered over the 'submit application' button, I asked myself, "What's the worst that can happen?"
Since then, everything felt like it happened in a flash. One moment I received news of being shortlisted, next, I was doing the final interview and now I'm here, writing a blog post on a gloomy Edinburgh day for the School of GeoSciences.
Before I tell you about the mountain of things I experienced and learned this summer, quite literally rocks and all, I'll help you understand why I, as a Business School student, chose to work for a School that's so unfamiliar.
More than marketing experience
I've always been fascinated with marketing and how companies or brands are able to communicate messages to the general public. This internship wasn't any different. Although it's not the same arena as fashion or beauty, that's what intrigued me.
I came into this internship with a clear vision of not only wanting to learn more about the world and innovative ground-breaking research, but to transform the way educational information is communicated.
Sure, I have to admit that I am not an expert in the research, but I soon realised that most of our audiences aren't either! Although this still meant that I had to acquaint myself with the foundations of the subject, involving lots of 'light' reading and never being afraid to ask 'silly' questions!
I'm 8 weeks into the Internship and, so far, no one's quite caught me out as the business student just yet! All jokes aside, you may be wondering: what exactly does a day as a Digital Marketing Intern look like? Honestly, it varies!
No such thing as a typical day
Since my first week until now, I've not had one repetitive week, from sitting in on COP meetings to filming TikTok videos in my room, it's been quite the hybrid experience.
To the structure fanatics reading this, don't be alarmed. Initially, the sound of a flexible working schedule daunted me as well. You'll be glad to know there's still elements of routine to the internship.
My work week is a total of 4 days with a mix of working from home and being in the office. Thanks to technology, our communication and regular check-ins were a constant and kept the great team culture that the GeoSciences Marketing team has fostered.
Over the 8 weeks of my internship in the Marketing and Communications team, I've carried out a variety of projects, gained new skills and engaged in lots of filming!

Let's start from the top. My first two weeks consisted of onboarding activities and workshop training for my role. Initially, I thought this would be all the typical admin and regulations, and some of it was, but it also involved lots of insight into how communication works within the University.
The large network that makes up the entire University-wide communications staff breaks off into specific teams for colleges and again for schools. I'm sure you can do the maths – that's quite a few marketing teams at play!
The more I learn the flip side of the student experience, I have to admit that I've found a whole new level of appreciation for the mounds of work that goes behind everything us students see, from ads to what we have access to across the university.
After the first two weeks, that's when the internship really started. For context, I work within the Research and Impact side of the GeoSciences marketing team. This involves taking complex science from researchers at our University and creating stand-out stories that are understandable and intriguing to our general audience.
What was the best part?

One of the best parts about my internship is the flexibility and freedom I have in selecting topics that are exciting to me and that I would want to talk about. Not only did it feel like every project I worked on was fun, but I was continually learning about things that I had no idea about! Being able to experience truly fascinating research and getting to ask follow-up questions on the spot is most definitely one of the many highlights so far.
What about the other highlights you may be wondering? Attending a COP strategy meeting with researchers and communications specialists that have attended COP themselves, and being able to be a part of the conversation leading up to the next COP28 has to be one of them! Not only did it make me feel like I was part of something big, but also something meaningful.
I've also had the chance to interview our University's professor of palaeontology about his experience working on a Hollywood movie set! From exploring what his role was in the latest Jurassic film to the coolest dinosaur discoveries he had right there in his office.
As my internship nears an end, I have to admit that it was not at all what I had initially expected. From my first expectations of rigid 9 to 5 office hours to the dynamic and hybrid work that I actually experienced, it's safe to say that I'll be leaving this internship with a new bank of knowledge, experience and above all excitement to see what the future of science holds.
This blog post was edited by Katrina Wesencraft
Share