Making my dreams a reality: How I landed a spot on the BBC's The Sky At Night
Making my dreams a reality: How I landed a spot on the BBC's The Sky At Night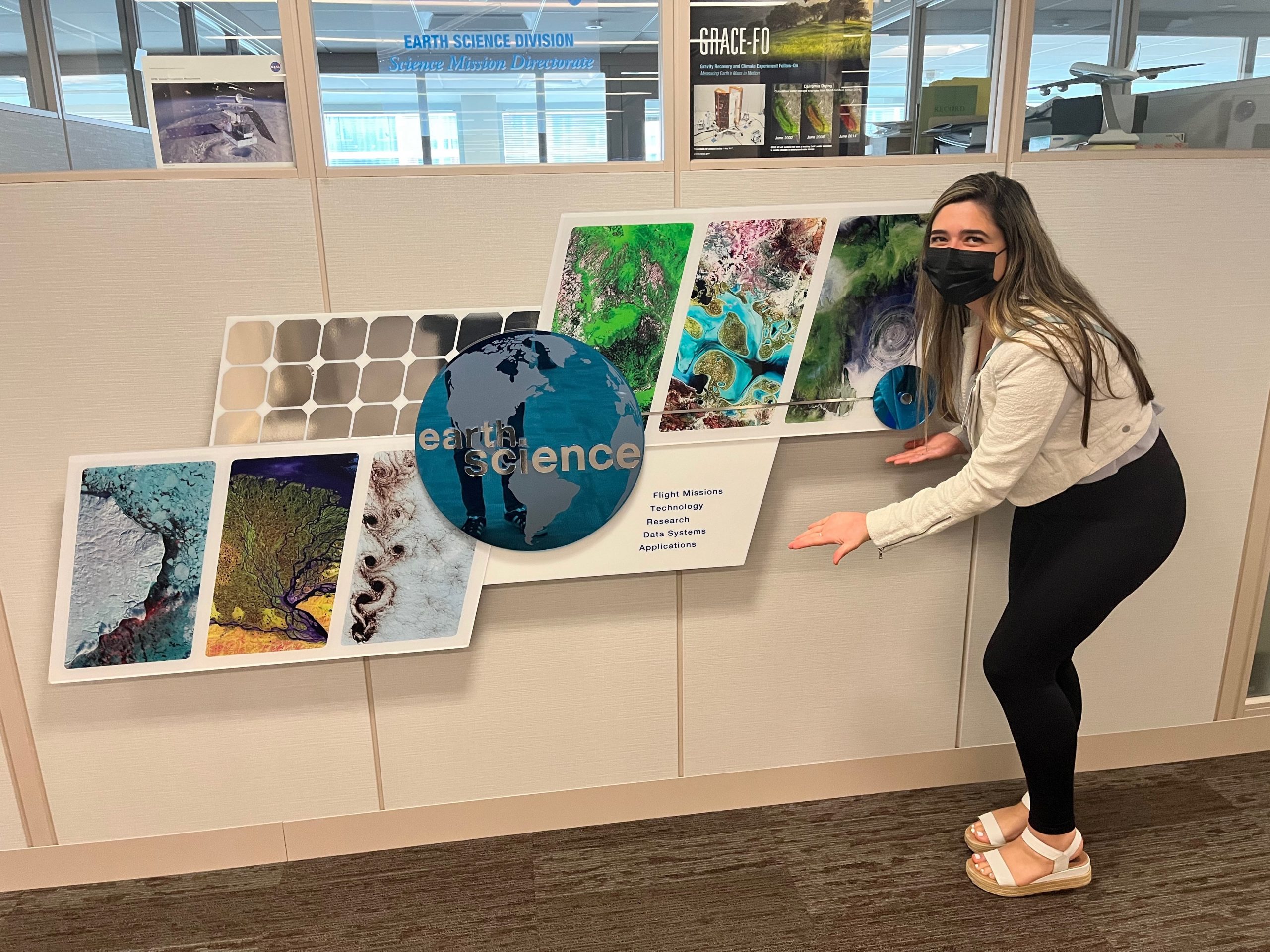 Reading Time:
5
minutes
By Mia Frothingham
Last month, I appeared in an episode of the BBC's The Sky At Night about the search for alien life. Being on TV talking about my astrobiology research literally felt out of this world. How did I get here?
As a young girl, I was incredibly interested in biology. While I was fascinated by the enigma of space all my life, I never truly imagined contributing there. So, I chose instead to pursue medicine and secured an undergraduate place at Harvard to study biology: a prelude to a medical degree. But I kept asking myself, "Is this decision right?" 
I had second thoughts after a visit to a science museum with an exhibit celebrating women astronauts like Peggy Whitson and Christina Koch. I learned about their backgrounds, day-to-day duties, and scientific contributions. 
I knew from that moment on that I wanted to add my name to the list of great astronauts as a space physician. And I landed a fantastic opportunity at NASA to see if the space industry indeed was for me. 
My unforgettable experience at JSC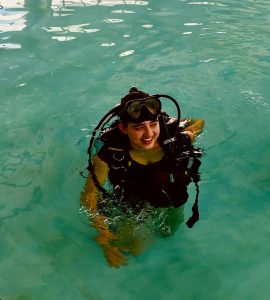 I became a STEM Education Intern at the Johnson Space Center in Texas. There, I got my first taste of science communication. I crafted engaging STEM programs where local students learned about deep space exploration, robotic rovers, microgravity, and NASA technology. 
I met NASA astronauts and saw all of JSC's facilities and got to look at how NASA operates behind the scenes. I also helped lead astronaut meet-and-greets and conferences, where I acquired leadership skills in organisation, event planning, and group coordination. 
I participated in real-life astronaut training. This involved practice working in a water tank that simulates the weightlessness of space, learning to code to navigate a simulated Martian rover, and designing and building a two-stage rocket to launch in JSC's Rocket Park!
This experience was one of a kind, and I knew space was for me. I kept telling myself I was destined to be a space physician and astronaut. 
But not quite.
Girl meets alien
One summer, I took a class called Meet the Alien: Astronomy and Society – with such an exciting name, how could you not want to take it? 
This is where my previous certainty proved to be relatively unstable. There was something about exploring the concepts of astronomy, visiting the Smithsonian Astrophysical Observatory, toying with the thought of aliens, and thinking about biology beyond our world that gave me a genuine purpose. This is when I decided to pursue Astrobiology.
Overall, my time as an undergraduate was confusing, especially initially, because my passion for space was there, but I was pursuing medicine. COVID-19 was unexpected, and the transition online was sudden, but it was a blessing in disguise. 
I took a much-needed step back to evaluate my perspective on my career and change my direction with my true passion in mind – astrobiology. Thankfully, I was pursuing a liberal arts degree at Harvard, where I had the flexibility to change my path. Ultimately, it allowed me to explore astrobiology more and decide to pursue it. 
In the summer of 2020, I gained another amazing position in the Psychophysiology Research Lab at NASA's Ames Research Center in California. I upgraded their database of space motion sickness tests into a sleek new interface. 
Then in the autumn of 2021, I became a Biological Diversity & Ecological Forecasting intern in the Earth Sciences Division at NASA Headquarters. Quite a jump from the work at the Psychophysiology Research Lab. 
I examined strategies for advancing biological diversity and ecological forecasting programs. I even helped co-run a few biodiversity panels where scientists voted for proposals to conserve biodiversity worldwide. I learned about biodiversity daily, applied remote sensing, and its relation to the search for alien life.
Sharing my passion
While I was a NASA intern and keeping up with my undergraduate studies, I was dedicated to pursuing another of my passions – science communication.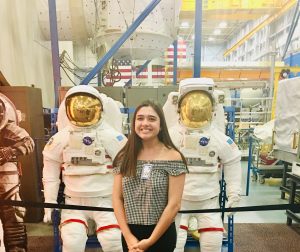 I began volunteering as a scriptwriter and voiceover artist at SpaceTV, a nonprofit organisation that provides fun and informative space content. Amazingly, my script and narration for the video What is Astrobiology? Earth, Aliens, and You is the permanent introduction video to SpaceTV's Astrobiology channel! 
I've also written a book! I could not help but take what I have learned from Harvard astrosociologist Professor Gerhard Sonnert and my other classes (medicine, evolution, astrobiology, and psychology) to try to give others further appreciation of the mysteries of the universe. I published Our AstroLegacy: Humankind is of the Universe. 
We are relatively puny in the magnitude of the cosmos and beyond; I pose the difficult yet necessary questions of who are we? What is human? What is real? What do we actually know?
These questions got me interested in the field of astrosociology, the study of the psychological and sociological effects of long-duration space missions, as well as the societal implications of space exploration and settlement, and I reached out to the Astrosociology Research Institute's founder Dr Jim Pass. As a student advisor, I advocate the importance of astrosociology, writing articles for the site, and organising the library and archives. 
Studying in Edinburgh
Moving to the UK was one of my dreams, actually! When I decided to pursue astrobiology, I sat in front of my laptop. I searched on the web "Astrobiology". Funnily enough, the very first thing that caught my eye was Dr Charles Cockell's introductory astrobiology course, which gave me insight into the field. 
I got in touch with Dr Cockell and arranged a meeting with Dr Sean McMahon and discussed my interests in astrobiology and my background in biology and created a project from scratch – which is beyond awesome!
So, I began a research master's in Palaeontology and Geobiology. Right now, I am preparing for future missions in the search for life by investigating the spectroscopic fingerprints of different minerals, microbes, and mixtures of the two parallel to those we might find on exoplanet surfaces. 
Current technology can obtain spectra of exoplanet atmospheres that help astrobiologists and astronomers determine these planets' composition. Future missions like Large Ultraviolet Optical Infrared Surveyor (LUVOIR) and the Habitable Exoplanet Observatory (HabEx) will make it possible to conduct surface reflectance spectra of these potentially life-bearing, faraway planets. Sean and I are  pioneers in filling this prominent gap in the research.
Seeing my project featured on The Sky At Night was so exciting. As an avid science communicator, this is an achieved dream for me. One of my passions is to teach the world about the importance of science and space in a fun and exciting way. I hope this is only the beginning of my TV presence in space science!
My advice for students
I got most of my amazing opportunities and experiences because I applied to a program an endless amount of times, or sent countless emails to people doing research or work I want to get into or would love to work with. Essentially, don't give up! And if you have ever debated emailing someone you want to work with or simply chat with – do it! 
Remember, the big names in your field once started out just like you; they are usually very approachable and provide so much guidance. Finally, stay curious and excited – science should be fun for everyone, regardless of your expertise, background, and interests.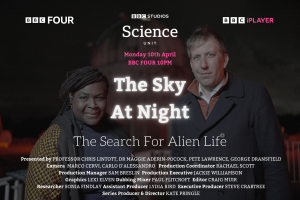 Skip to 25:40 to see Mia and Sean's experiment in action
This blog post was edited by Katrina Wesencraft. All images are reproduced with permission.
Share