How The Data Lab GIS scholarship elevated my CV
How The Data Lab GIS scholarship elevated my CV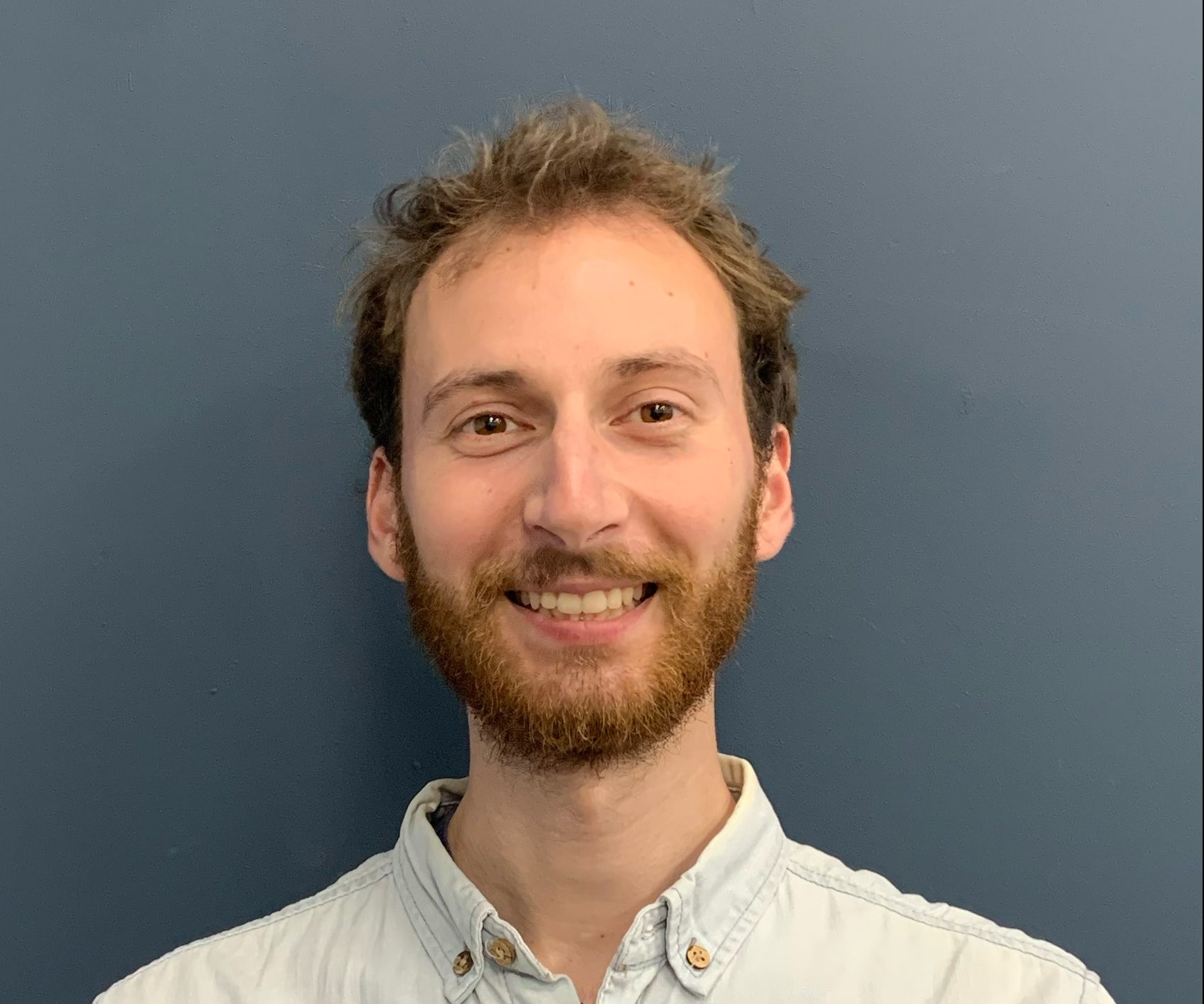 Reading Time:
3
minutes
Attila Lukacs graduated from The Data Lab Academy in 2022. In this guest blog, they explain their reasons for joining the MSc programme and highlight the benefits it has brought to their career prospects and employability.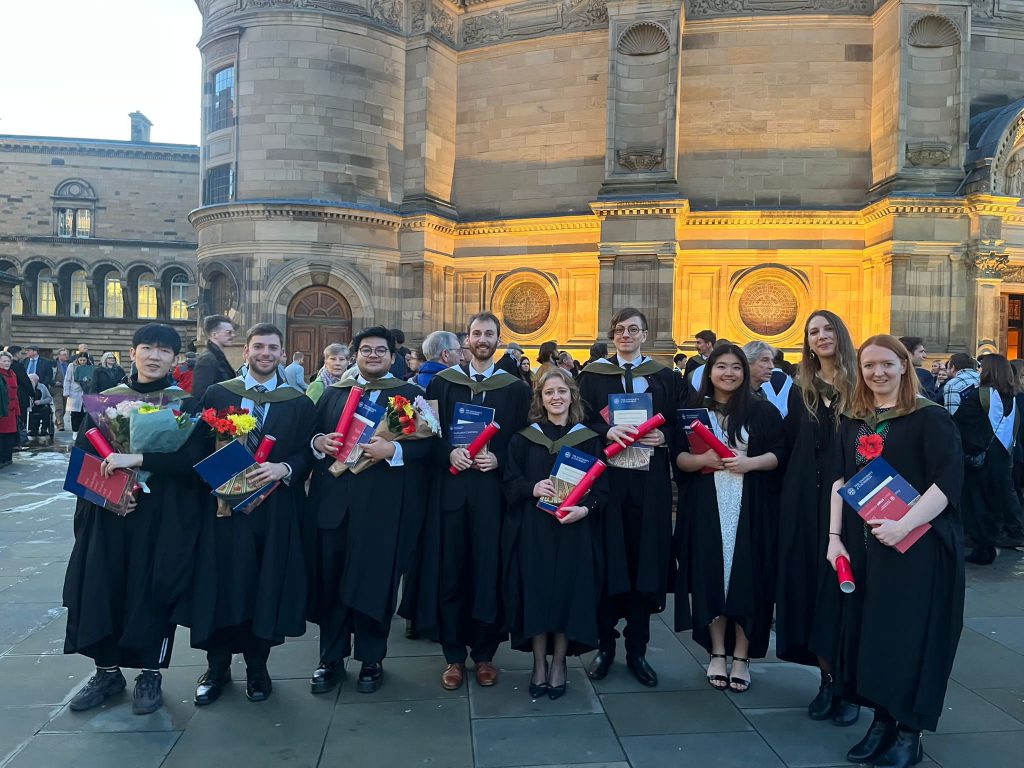 Selecting the right university and course to study at Masters level can be difficult. When I was looking at various GIS (Geographical Information Science) Masters I tried to narrow down the programmes based on different criteria that would support me to develop my skills and pursue a career in this field.
The MSc Geographical Information Science programme at the University of Edinburgh stood out for many reasons. Offering the first GIS Masters of its type in the world, it has an unrivalled reputation both academically and in the industry.
It has strong links to other institutions and organisations which meant that I would automatically become part of a unique community. Moreover, the course offers a wide range of modules covering all aspects of the field. This would allow me to become a skilled GIS professional with skills in spatial data analysis, remote sensing, database management and programming (among many others). I especially enjoyed the practical way of learning through real-life scenarios and working in teams on small-scale projects.
Funding for the Masters course
Another significant factor was the opportunity for funding for the Masters course. In the 2021-2022 academic year, I had the opportunity to study GIS at the University of Edinburgh with the help of The Data Lab Academy scholarship, which the Scottish Funding Council and the School of Geosciences partly funded.
The scholarship award covered the full tuition fees and offered additional invaluable training and networking opportunities that were exclusive to The Data Lab Academy scholars.
The Data Lab employability training
Throughout the year I attended workshops on how to improve my employability skills, such as communication, problem-solving, team working and presentation. I received help to improve my CV and was able to practice my interview skills through a mock interview.
The networking events organised by The Data Lab brought together experts from various sectors. I was keen to take part in these as they offered a platform to meet people from different industries. They helped me to share ideas, gain alternative perspectives and help to raise my profile. These events enabled me to network and form bonds with students from other Scottish universities.
The workshops and events provided by the scholarship (combined with the modules offered by the university) enabled me to become a well-rounded GIS professional with a competitive edge in the industry. I was able to develop my Python and programming skills to analyse spatial data and build web maps.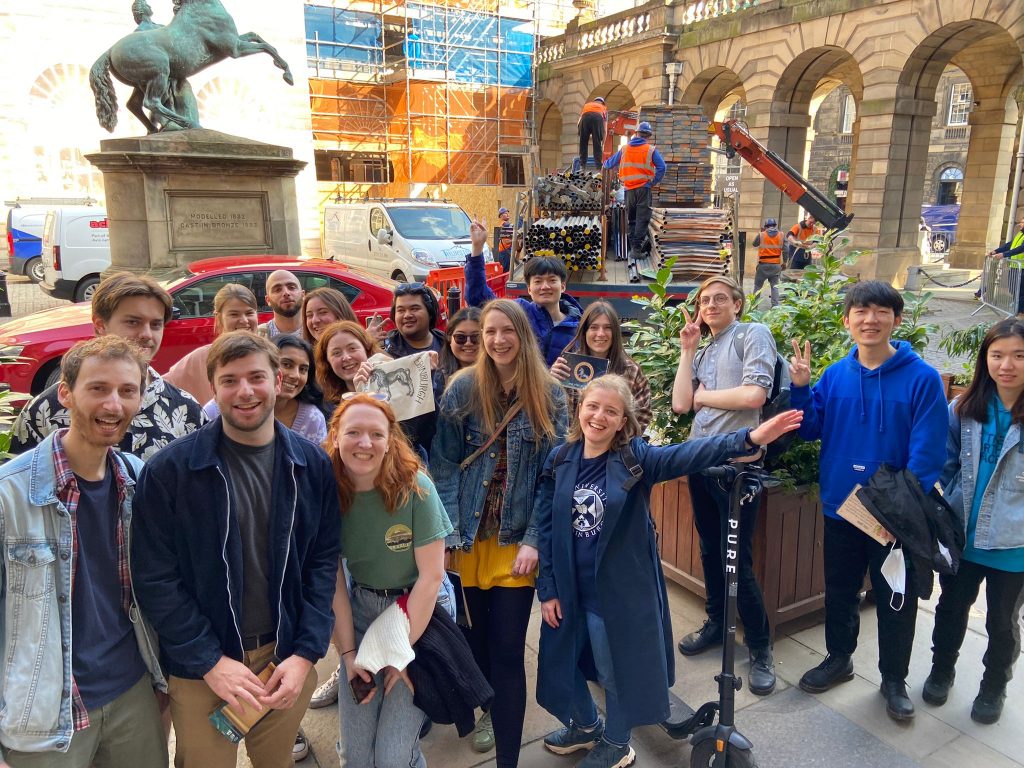 Solving real-life data problems
Moreover, I learnt about the use of SQL and database management systems to store and query spatial data with real-life examples. I used the skills I learnt at university and put them into practice to support my team at the annual Innovation Week. At the event, The Data Lab Masters students from various universities came together to solve a real-life data problem with the industry partner, Visit Scotland:
Students develop sustainable tourism solutions in data challenge
In conclusion…
I enjoyed being part of an innovative organisation and having access to cross-faculty collaboration that gave me the required skills and relevant contacts to be part of the next generation of GIS professionals.
Being a Data Lab Academy scholar as a GIS student was exciting and stimulating. I was exposed to a different environment and had the chance to collaborate with students from computer science, AI and informatics backgrounds. I found it interesting to see the overlap in my studies with the other Data Lab scholars, GIS being closely connected to data science and informatics.
The generous financial incentive this scholarship offered significantly helped me to be able to maximise my focus on my studies. It furthered my knowledge beyond the core curriculum and gave me the freedom to enjoy my time at the university as a student. Using the skills I gained through the scholarship I was successful at securing a job before graduation. In September 2022, I joined Arup as a Graduate GIS Analyst where I am able to use my skills and work on various exciting projects with different clients.
Interested in the DataLab Scholarships? Find out more and apply here: 
DataLab/School of GeoSciences Scholarships in GIS
Share