Adjusting to Edinburgh: From Suburb to City and US to UK
Adjusting to Edinburgh: From Suburb to City and US to UK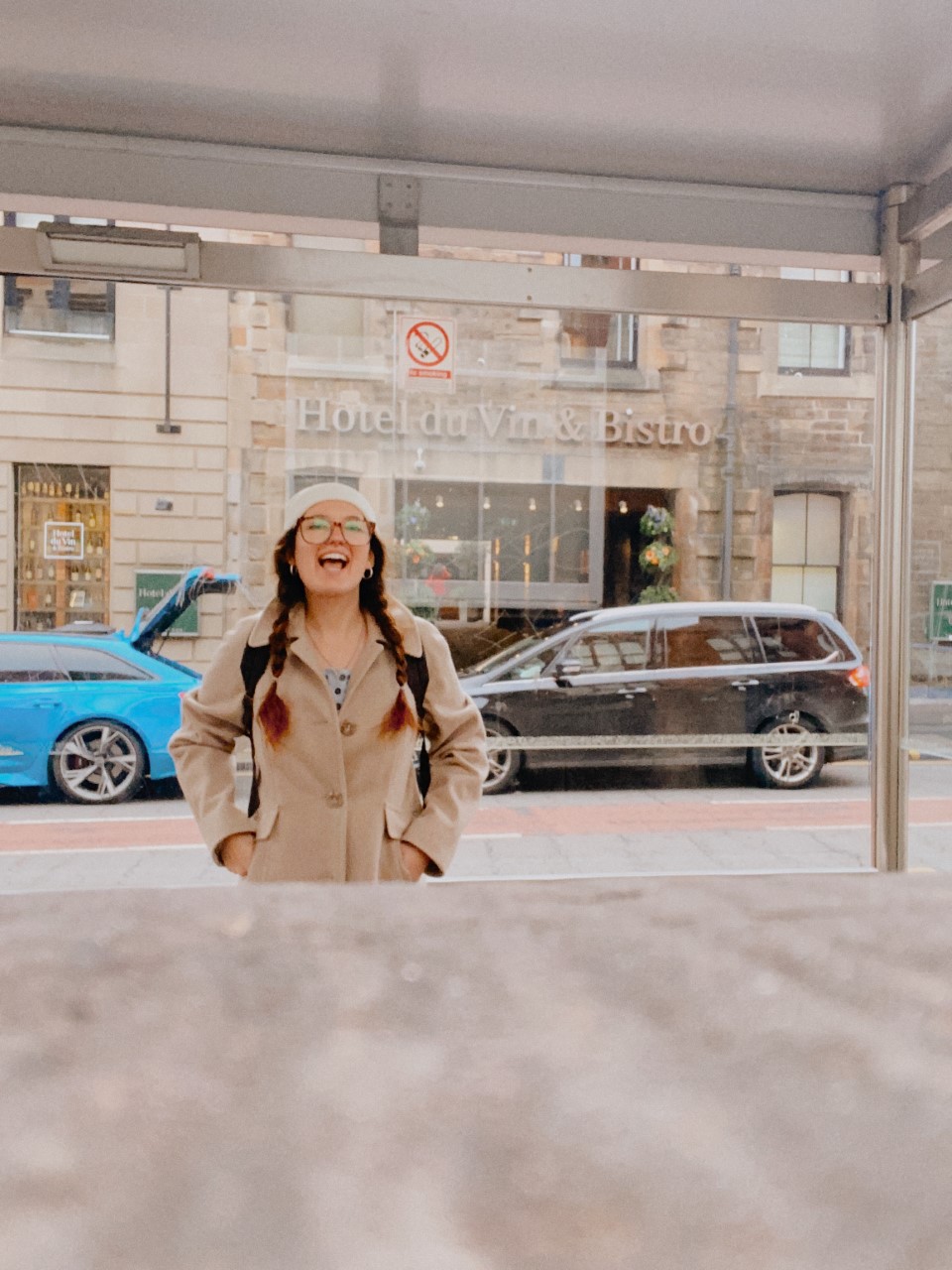 Reading Time:
3
minutes
By Natalie, MSc Environment & Development
Coming from the US, there are so many similarities between home and Edinburgh, but I've found that it's the little things, the ones you don't really think about beforehand, that are the biggest differences and require the most adjustment. I'll just give a few examples to help illustrate what life looks like here.
Getting Around Edinburgh
Before moving to Edinburgh, I lived in a small town in the Midwest and before that the Suburbs – meaning a car was pretty much essential to everyday life. Whereas here, it's bike or bus all the way, baby. As someone who doesn't particularly like driving, this suits me just fine, but it does require a little more planning and thoughtful consideration for how I'm going to structure my day. There's no quickly running across town to pick up something from that very specific store. Oh no, running across town is an event and you better make it worth it by making a few stops. I'd imagine that this isn't unique to Edinburgh but a characteristic of cities in general. Nevertheless, it was a bit of a learning curve.
Shopping in Edinburgh
You may be familiar with the American institution that is Target. Target is a one stop shop for all your needs. Spontaneous camping trip on the books and you need a tent? They've got it. Job interview coming up and you don't have the correct business attire? No worries, there's clothes galore and a selection of work appropriate footwear. Did you lose your phone on a night out? Just visit the tech section, they'll set you up with the latest and greatest. This is in addition to the full-sized grocery section, pharmacy, and you can't forget the Starbucks.
Within the city and especially the areas you'll most often be finding yourself as a student, there is no store with quite as comprehensive a selection as we've become accustomed to at American big-box stores. This means picking up bits-and-bobs might take a little more time as you visit a variety of smaller stores (extra points if they're local institutions) to address your shopping list. I've found this to be a beneficial thing as if forces me to consider how critically I need something. Is it worth hunting down? Is the value it's going to add make up for the fact that I may have spend two hours visiting three stores to find it? Do I really need a selection of 30 cereals? Often the answer is no. On the other hand, if it is worth it, then I spend more time wandering new side streets and areas of Edinburgh in search of what I need, and in the process usually discover a new sweet surprise that the city has to offer.
Slowing Down
I guess in attempt to land the plane, I'll conclude that the greatest challenges I faced in adjusting to life in Edinburgh stemmed from matters of convenience. There is no mindlessly running across town and the number of errands I can complete in a day has been severely reduced, but I think this is for the best. Edinburgh is a quirky city with so much charm, there are countless hidden gems to discover and interesting people to meet, and to spend so much time traveling at warp speed that you never slow down enough to enjoy it would be such a shame, especially if you're only here for a brief period.
Learn More
If you're interested in learning more about programs on offer here in the School of Geosciences or what being a student is like, visit: School of Geosciences
If you'd like to learn more about my personal favorite degree of study, visit: MSc Environment & Development
Share