Worried about returning to studies after working?
Worried about returning to studies after working?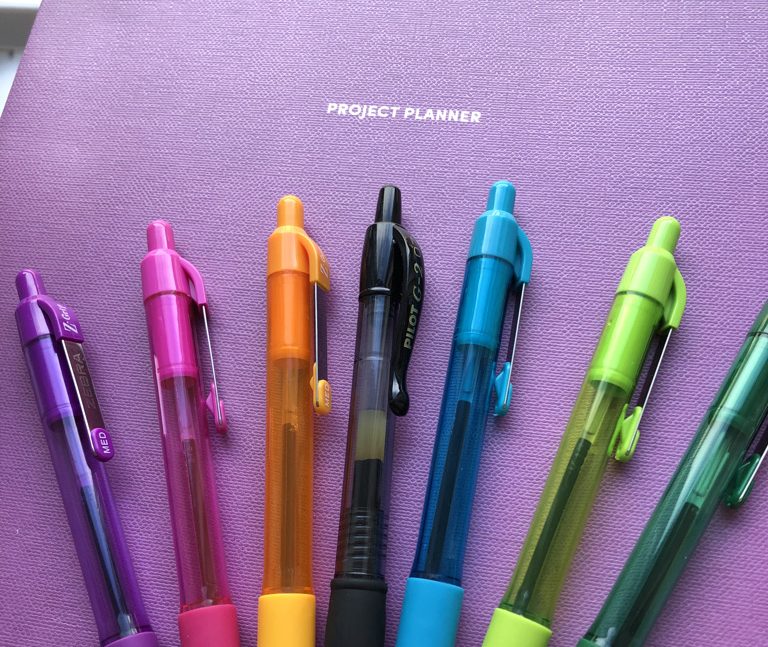 Reading Time:
5
minutes
By Alexa, MSc Environmental Protection and Management
---
Don't worry, I was too.
After completing my undergraduate degree back home in the states I began working for a non-profit in the environmental sector. I was enjoying my work, but I felt that I wanted to advance my career and gain a more scientific understanding of climate change and how environmental management plays a role in creating a sustainable future. I also missed learning and wanted to earn a degree, but didn't want to take two years to complete one. When I came across the MSc Environmental Protection and Management programme I felt it would be perfect for me because it was a one-year science master's programme and allowed me to take classes that would help me explore my career options. Throughout the process, I've discovered what I enjoy learning, and what I don't, and which career paths may not be for me. I'll share with you an honest account of how it has been not only returning to university after years of working, but also deciding to make this shift during the COVID-19 pandemic.
---
Studying During COVID-19
My friends and family had mixed responses when I told them I'd be leaving home to move to Scotland and complete an MSc degree during the COVID-19 pandemic. Some praised me for the bold move, while others thought that perhaps the middle of a pandemic wasn't the best time to change course. After having worked from home for the past five years I was really looking forward to meeting new people and having face-to-face interactions. I had imagined that I would be attending class in person, and when plans changed because of the pandemic, I will say I was extremely disappointed. Studying for an MSc in Edinburgh during the winter and lockdown was very challenging and lonely at times, but it did force me to dig into my work and focus on my studies. Without the pressure from others to socialize, I was able to bypass the dreaded FOMO and stay focused. In a way, I am happy to have chosen this path during the pandemic. Now, as I am working on my dissertation, I have been freed up a bit to enjoy more of what Edinburgh and Scotland have to offer which has been amazing! Of course I wish I could have had the full experience, but I am also grateful that I had the opportunity to focus and reflect on what I really want out of the academic portion of the programme. Plus, wearing a hoodie and sweatpants to class every day isn't so bad!

Getting Back into the Swing of Things
After working for five years, I wanted to go back to university because I missed learning. I was excited to listen to lectures and read articles. Crazy right? During my first semester I furiously took notes and tried to read all of the suggested reading, however, I realised that this is not the best method of learning. I had to balance paying attention and taking notes, think critically about the material rather than just memorize it, and only read the articles that were most pertinent to what I was interested in learning for my assignments. Other aspects of academic life, like time management, actually felt easier this time around as I better understood the time it takes to accomplish tasks and write pieces of work – and perhaps I am older and wiser, too. Everyone will transition back into the student role differently, but I tried to keep in mind that I only had one year and that this was my time to make the most of it, while also recognizing that there might be a learning curve for me – and that's okay.
Managing the Pressure to Achieve
Coming from overseas, I was told that I needed to change the way I perceive success. In the states, I was used to getting marks in the range of 75 – 100 with anything in the range of 69 – 75 feeling like a fail. Here however, I needed to completely change the way I looked at the grading system and understand that the range I was used to was not necessarily the range I would be falling into. I felt I did well in some assignments but as I noticed other classmates outperforming me, I couldn't help but feel disappointed and wondered if I had overestimated my abilities. If you tend to be an overachiever or put loads of pressure on yourself to get high marks, my advice would be to challenge yourself to take a step back and focus on the learning aspect of the experience rather than the achieving. The bulk of the learning and growth you will experience should come from the interactions you have with your classmates and professors, and while you should strive to do well, it might be good to remind yourself that grades aren't everything.
Recognizing your Strengths
I am very happy that I waited until after working for some years until going back to complete my MSc. I feel that the organisational, communication, and time management skills I developed while working absolutely helped me during my degree. In my previous role, I had ample opportunities to present in front of audiences and prepare reports and these skills translated well in my academic work. I also believe that having some "real-world experience" helped me choose report and dissertation topics that I felt had a larger purpose. I felt comfortable reaching out to my programme director and taking on a leadership role as class representative, partially I think because I had the confidence from working in a team-setting. Before you begin your post-graduate programme, you might want to consider what your strengths are and where your interests lie and how you can maximise your experience using the tools you already have.
---
If you're coming back to university after some time away from work, or if you're an older student who's unsure what the experience is going to be like, keep in mind that this is your time to shine and your time to get the most out of this experience. Consider what is important to YOU, not your peers or your family or others around you. Are you coming back with the goal of achieving high marks? Do you want to just learn and soak in as much as you can? Are you wanting to engage in research with a particular professor? These are questions you can only find the answers to yourself. You're investing in yourself and your future and you make the experience what you want.
Follow us on Instagram or Twitter for more updates from our Geosciences students!
Share